Callin, a social podcasting app launched two months ago and is an alternative to the likes of Twitter Spaces, announced a major upgrade. The app, co-founded by former PayPal COO David Sacks, who has condemned the recent trend towards political censorship, combines the idea of social audio and podcasting.
"Today, I'm excited to announce our biggest upgrade yet, version 2.0 of Callin. This release features a major redesign and a multitude of new features making it easier for hosts to create and listeners to enjoy their favorite content," Sacks wrote on a Medium blogpost.
The app has a new Home Tab that makes it easy to browse and discover new content.
"The new experience seamlessly combines live rooms, subscriptions, people you follow, and personalized recommendations in a single feed. Live rooms, episodes, and highlights automatically play as you scroll, so you can sample the content. This allows you to decide what you want to listen to now or bookmark and save for later."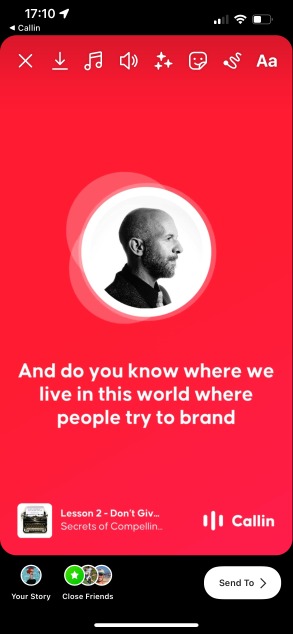 The Library feature has also been updated to include a Downloaded list for listening to audio offline. The Library also includes Saved, Latest Episodes, and Recently Played lists.
Callin 2.0 also has a video sharing function. Sharing allows users to share video highlights within the app or "Save Video" to their device to upload to other sites. The video highlights sharing feature is a "great way for creators to generate excitement" about their content.
The upgraded app also includes Transcripts in the Room playback. Fans can see the transcripts of episodes on playback.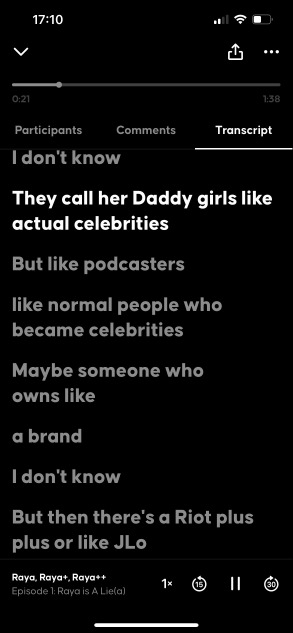 The app also now allows users to "Collect Your Calls." On your profile, there is a Calls tab that allows you to playback calls you made to your favorite shows.
The app also claims to have "made it easier than ever to share Scheduled Rooms by allowing you to invite guests using their phone number, regardless of whether they already have a Callin account."
Creators can now control the caller queue with features allowing them to choose who gets to enter the episode's caller queue. There is also a new "Invite Callers" option that only allows those who have a secret link to enter the caller queue.
Creators can also use the "Show Intro" feature to record a 2-minute trailer of an upcoming episode. They can also add timestamps to break their episodes into separate chapters. They can also preview episodes before publishing.
Callin is now available on Web; you can listen to full episodes of your favorite shows on your browser. But it still does not have an Android app: "We're also hard at work on an Android app, but since anyone can now listen on our website, Android users have a way to access awesome Callin content immediately."