The Chinese government is censoring searches of the equivalent of "stock market" on the country's Twitter-like platform Weibo. The Chinese stock market dipped to an all-time low on Tuesday, just before the country's most significant political event, the National People's Congress.
The Chinese stock market dropped so much that the government had to intervene through state-backed funds. But the government seems to be keen on making it difficult for people to know what is going on.
Searches for "stock market" returned no results on the web version of Weibo, China's Twitter-like platform. However, the mobile version returned results, when hashtags were excluded. Additionally, searches for related terms such as "stocks," "plunge," and "A-shares" appeared not to have been censored.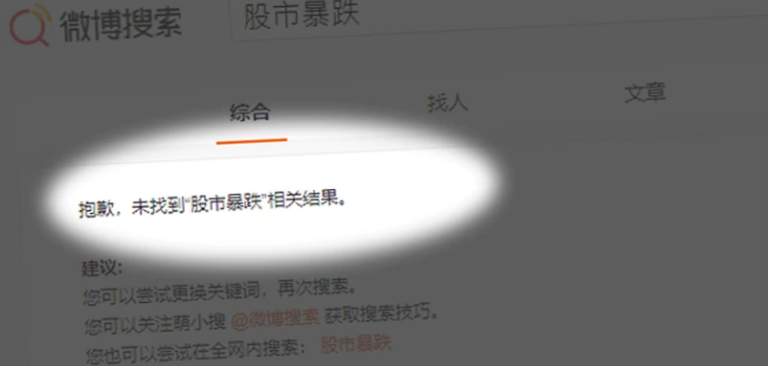 The dip in the stock market reached its lowest on Tuesday, and has wiped out more than $1.3 trillion of value. The drop is attributed to the concerns about the overhauling of equities, increasing vulnerability to the rise in US bond yields.
The timing of the low on Tuesday came at a bad time for Beijing, just before the National People's Congress, which is considered to be the most significant political event in China. Unsurprisingly, Chinese dailies did not talk about the stock market, instead they focused on President Xi Jinping's speech on strengthening the military.
This is obviously not the first time Beijing censors have mass-limited online posts on Weibo in response to a current event. In 2019, after Trump threatened to increase tariffs on Chinese exports, posts about Trump's comments were removed from social media platforms.