In a new announcement, viral comedian JP Sears is set to introduce his distinctive comedic perspective on current socio-political events with a brand new weekly show titled "Lies You Can Trust."
Sears has long created comedy videos, particularly during the pandemic, that mocks, satirizes and highlights government overreach and the attack on civil liberties, as well as exploring cultural topics.
This latest development comes as a potent partnership with Rumble, the forerunner in free speech video-sharing platforms. The move is expected to bolster Sears' fandom, which already incorporates nearly three million subscribers on his YouTube channel "AwakenWithJP."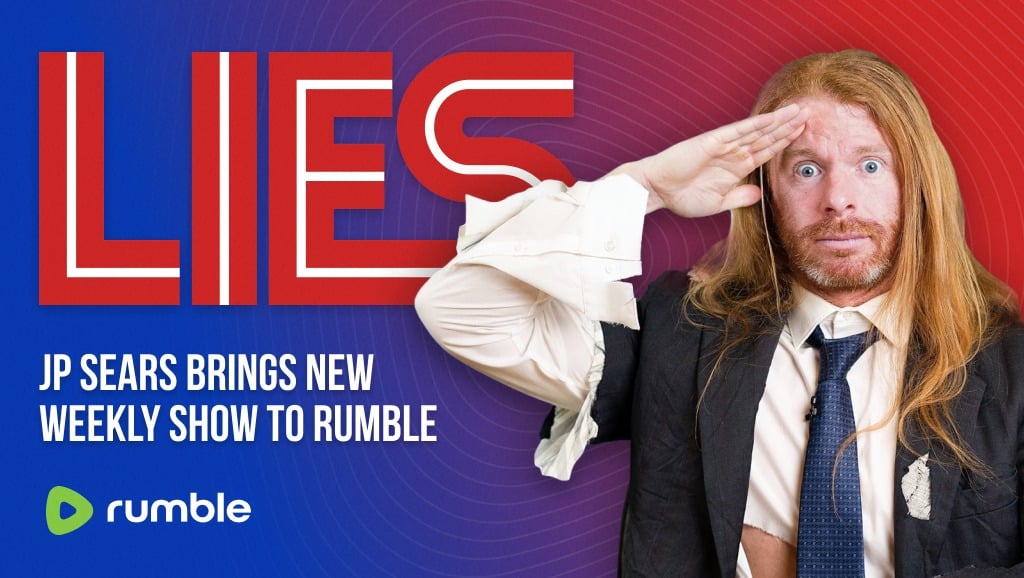 The Florida-based platform, Rumble, confirmed on August 2, 2023, that the maiden episode of this highly anticipated show will air on the following Tuesday, August 8. Taking massive strides towards safeguarding content producers' freedom of speech, Rumble emerges as a sanctuary for creators in the age of heightened censorship.
Sears' association with Rumble not only contributes largely to the platform's burgeoning comedic content but also showcases the comic's firm commitment to uninhibited free speech. "Rumble has been leading the charge in bringing free speech back to the internet so creators can be empowered to have a voice once again and so viewers can watch what they'd like without censorship interference. That's why I am honored to be partnering with Rumble, making it the home for my new livestream show, Lies You Can Trust," Sears said.
The platform's CEO, Chris Pavlovski, acknowledged the recent surge in top-tier creators choosing Rumble as their expressive haven, with key comedy figures such as JiDion and Kai N' Speed shining a spotlight on the platform. According to Pavlovski, the platform's commitment to upholding free speech is attracting internet names to Rumble as a place where their voices can be heard without threat of suppression.