Crystal Dynamics, the developer of superhero game Marvel's Avengers, said that the game's design lead Brian Waggoner "will no longer be a studio spokesperson" or allowed to publicly speak about projects. The announcement came after old tweets by Waggoner were resurfaced and were used to call for him to be fired.
The tweets, most of which had been deleted, were posted over a long period of time, dating back to 2011.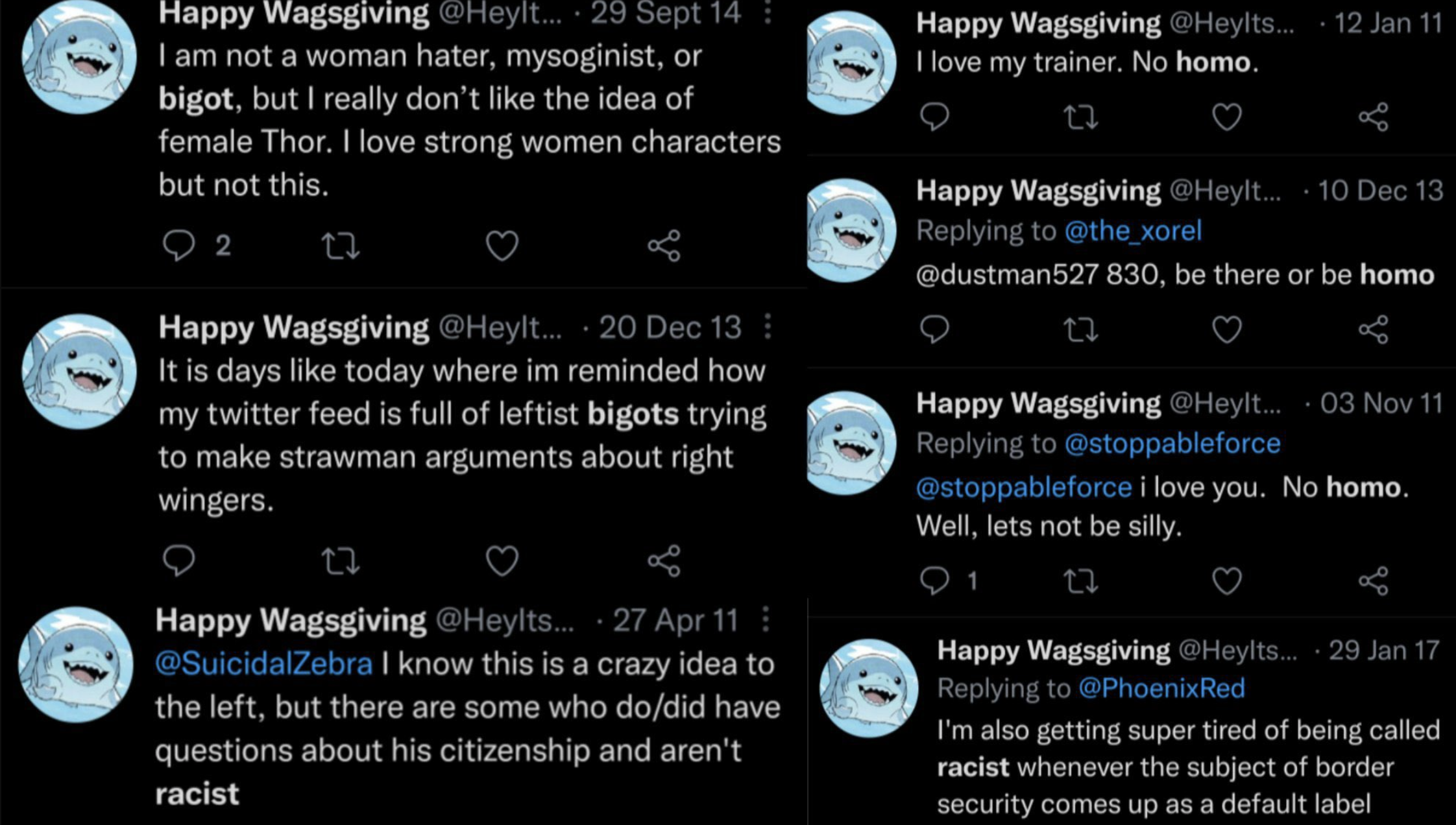 In a tweet from 2020, which has not been deleted, Waggoner said he was a "Trump voter."
After the tweet resurfaced, users took to social media, calling for him to be removed from the studio. Waggoner apologized on Twitter, saying he takes "full accountability for the hurt they caused to my followers, the community, and those I work with."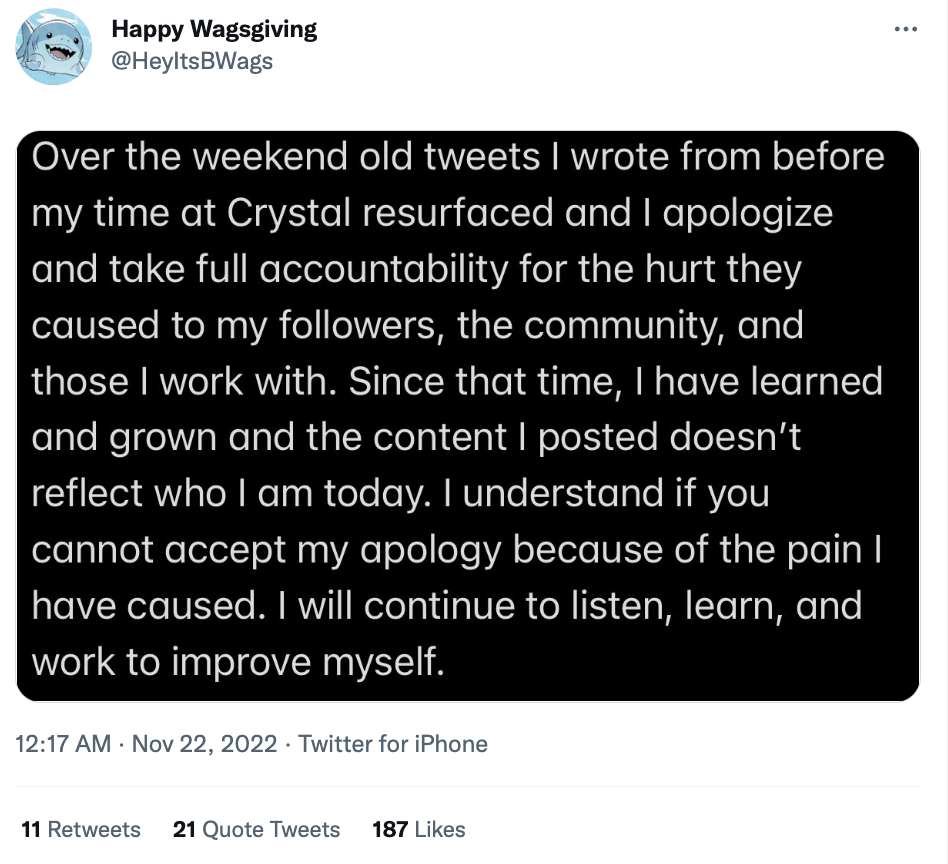 "Since that time, I have learned and grown and the content I posted doesn't reflect who I am today. I understand if you cannot accept my apology because of the pain I have caused. I will continue to listen, learn, and work to improve myself."
Waggoner has been Marvel's Avengers most popular public representative since he joined Crystal Dynamics in 2021. Despite the apology, Crystal Dynamics said that he would no longer be speaking publicly for the studio.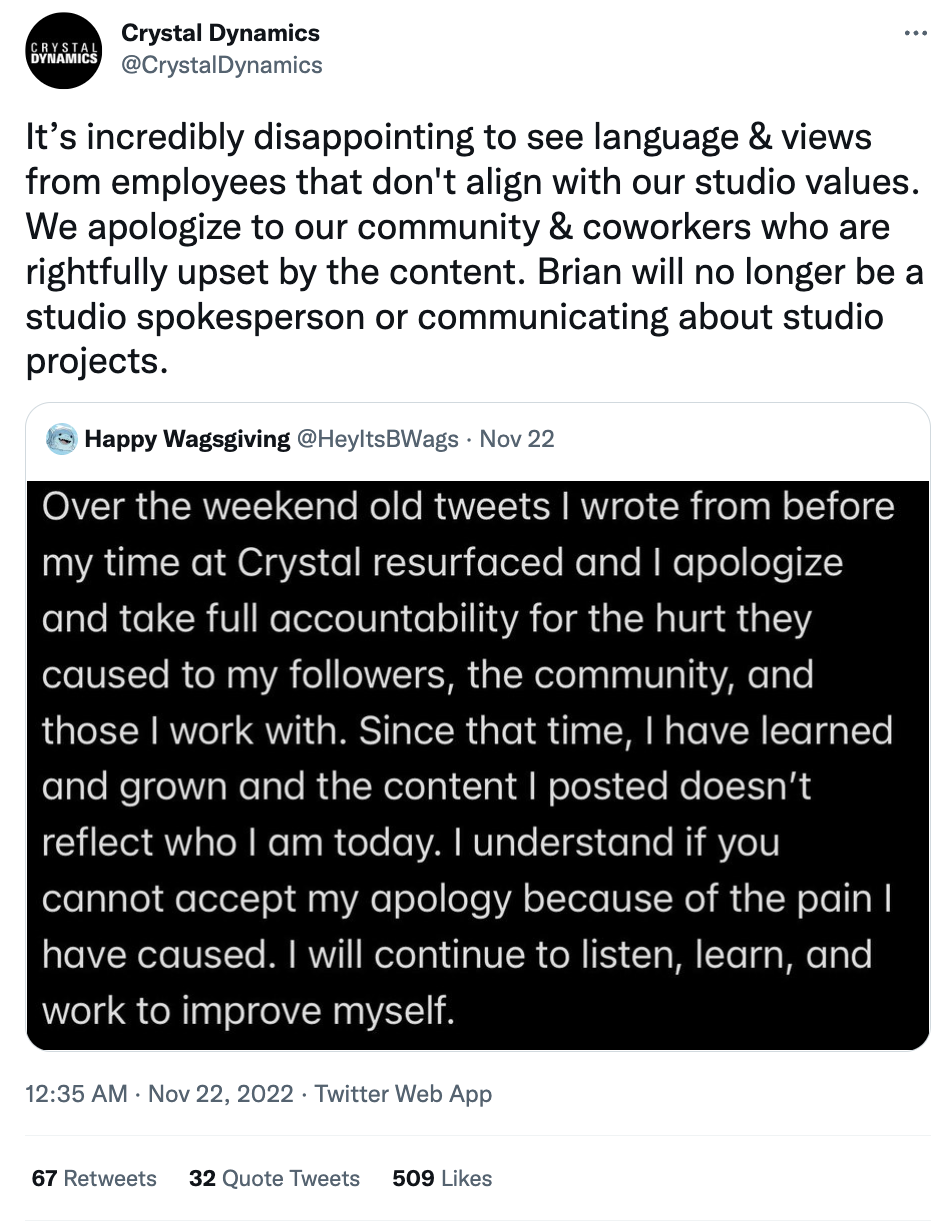 "It's incredibly disappointing to see language and views from employees that don't align with our studio values," Crystal Dynamics wrote on Twitter. "We apologize to our community and coworkers who are rightfully upset by the content. Brian will no longer be a studio spokesperson or communicating about studio projects."