DuckDuckGo has joined the growing list of browsers to integrate artificial intelligence in search. The company has introduced DuckAssist, an AI-powered tool that will automatically pull and summarize information from Wikipedia in response to certain search queries.
If you enter a search query that DuckAssist can assist you with, you'll see an option saying "I can check to see if Wikipedia has relevant info on this topic, just ask." After clicking on "Ask," you will get an AI-generated response using summarized information from Wikipedia.
The tool is built on models developed by OpenAI, the company behind ChatGPT.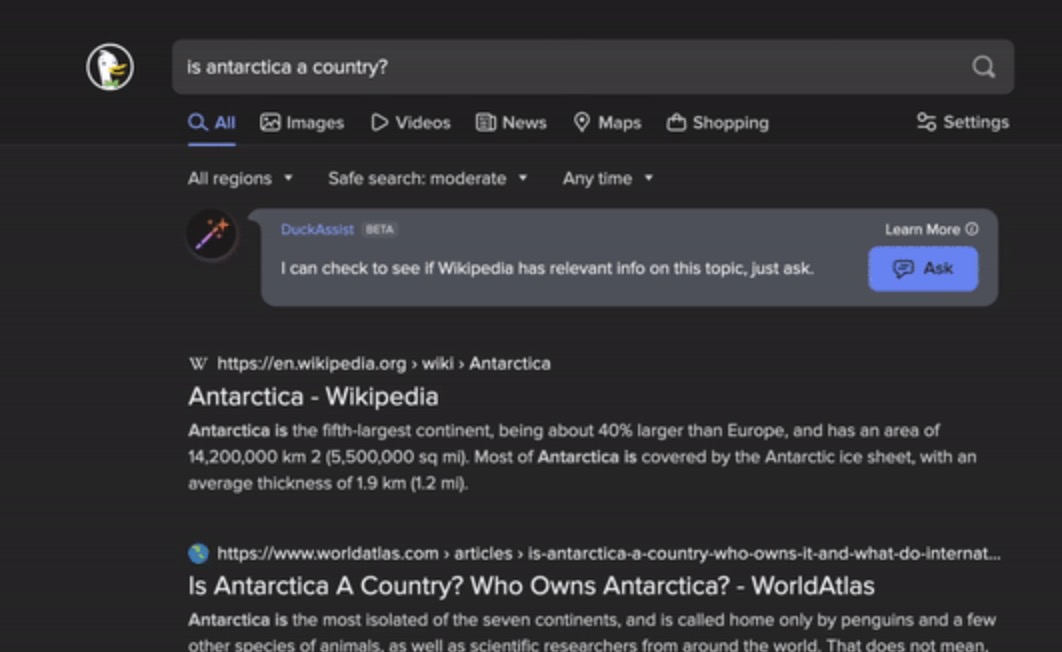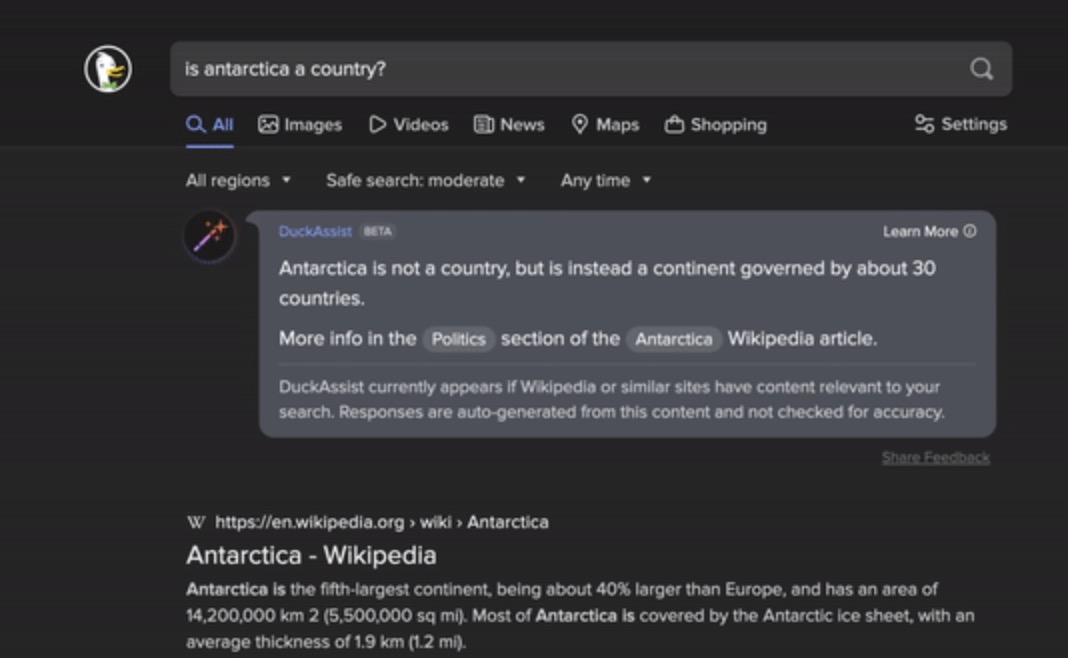 During the announcement, DuckDuckGo said that the new tool is privacy focused, just like its other products. DuckAssist will not share personally identifiable data with OpenAI and will not use users' queries to train the AI's models.
The company acknowledges that DuckAssist will not have answers to all questions. The tool is more likely to have answers for queries that have "straightforward answers in Wikipedia."
The company also acknowledges that DuckAssist, like other AI tools, is likely to answer your question wrong. It said that there is "a limit to the amount of information the feature can summarize." Additionally, as we all know, Wikipedia does not always have accurate information.