French digital transition minister Jean-Noel Barrot visited Twitter owner Elon Musk to discuss compliance with European censorship rules.
Barrot tweeted that he visited Musk after attending CES in Las Vegas on Saturday. The French minister claimed that Musk said Twitter would comply with EU laws.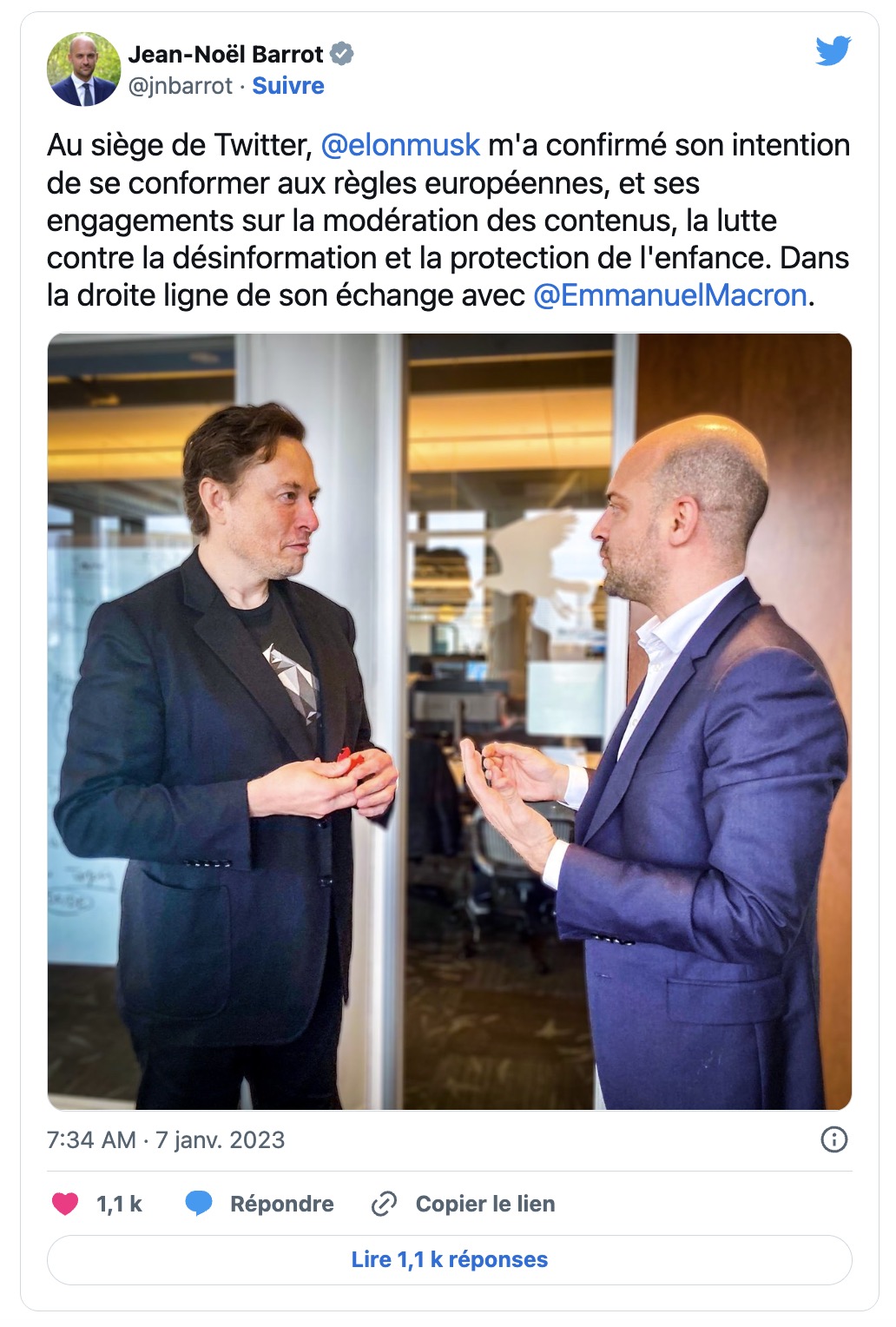 "At Twitter headquarters, Elon Musk confirmed to me his intention to comply with European rules, and his commitments on content moderation, the fight against disinformation, and the protection of children," he wrote in a tweet that included a photo of himself and the Twitter CEO.
Since Musk took over Twitter in late October, he has made several changes, including rolling back Covid censorship policies and laying off members of staff.
Shortly after Musk took over, European Commissioner Thierry Breton warned that the platform had to adhere to the bloc's speech rules.
Last year, the EU passed the Digital Services Act (DSA), a regulation that will require online platforms to take down harmful content immediately and suspend users who repeatedly violate the rules.
The law will take effect in 2024.