Tesla and SpaceX CEO Elon Musk has completed his acquisition of Twitter with the billionaire paying $54.20 per share.
Musk offered to buy Twitter at this price earlier this month and described it as his "best and final offer." The deal values Twitter at around $44 billion and Musk will be taking the company private.
"Free speech is the bedrock of a functioning democracy, and Twitter is the digital town square where matters vital to the future of humanity are debated," Musk said. "I also want to make Twitter better than ever by enhancing the product with new features, making the algorithms open source to increase trust, defeating the spam bots, and authenticating all humans. Twitter has tremendous potential – I look forward to working with the company and the community of users to unlock it."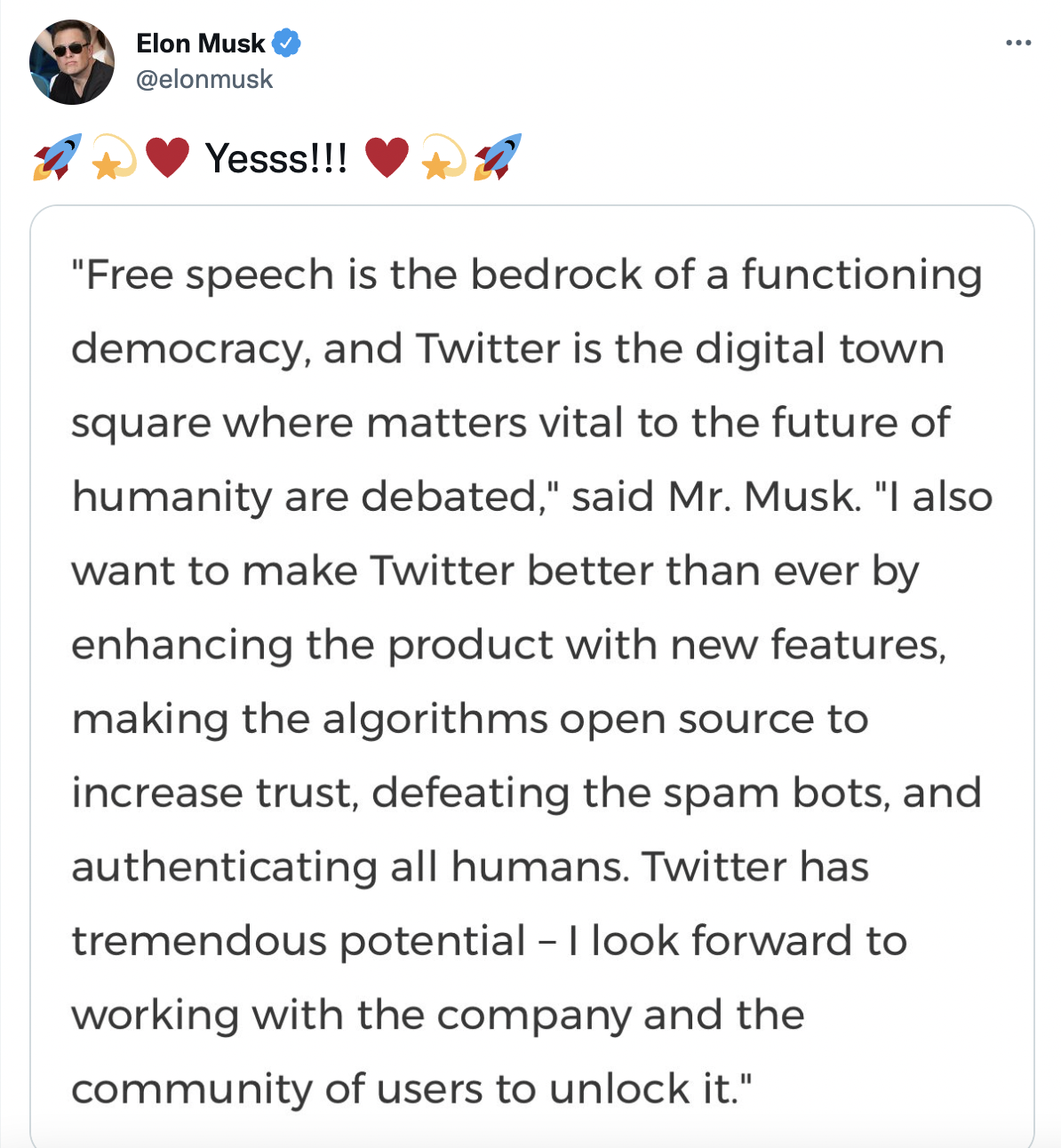 "I hope that even my worst critics remain on Twitter, because that is what free speech means," Musk tweeted.
Parag Agrawal, Twitter's CEO, said, "Twitter has a purpose and relevance that impacts the entire world. Deeply proud of our teams and inspired by the work that has never been more important."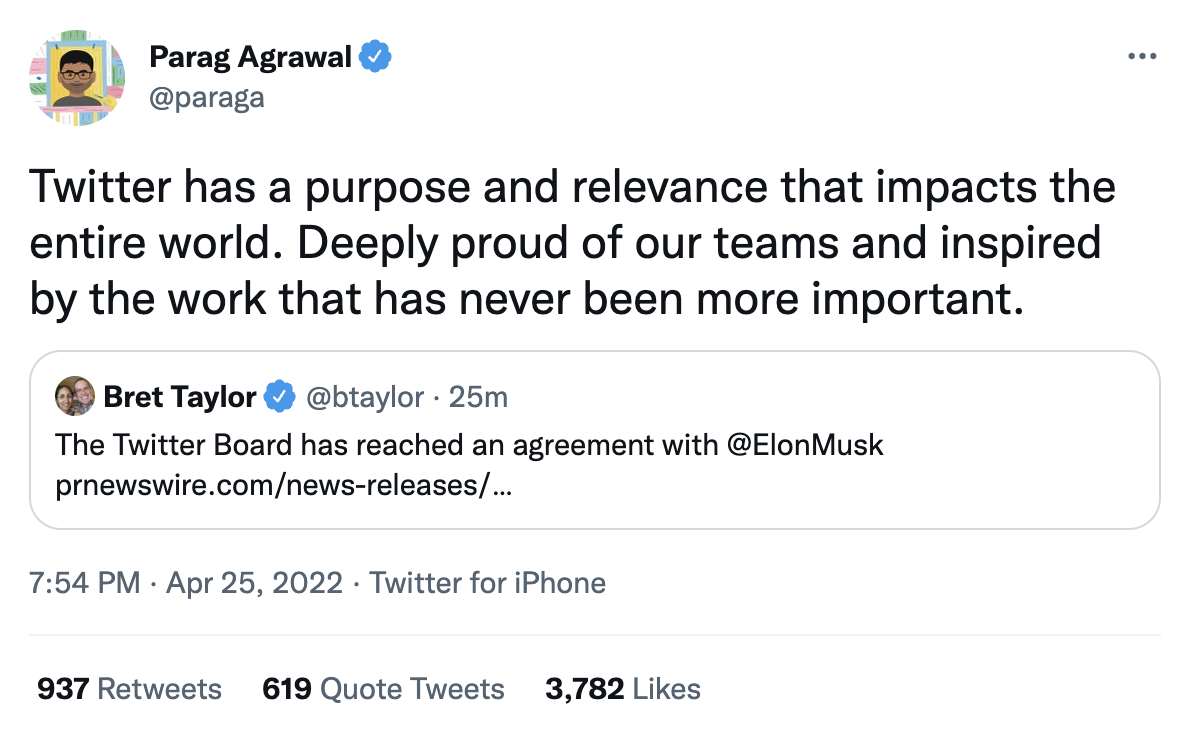 Before this announcement, the Twitter board had attempted to thwart Musk's takeover by enacting a "poison bill" which would have diluted existing shareholders if Musk gained a more than 15% stake in the company. However, since implementing the poison pill, the board has been accused of violating its duty to maximize shareholder value and faced growing pressure from shareholders who want the company to reach a deal with Musk and lawmakers who are investigating Big Tech and its impact on free speech.
Musk has made free speech the main focal point of his Twitter takeover bid. In his initial offer, Musk described free speech as "a societal imperative for a functioning democracy" and said Twitter needs to be transformed as a private company because it won't serve this societal imperative in its current form.
In interviews, Musk has hinted that some of the Twitter changes he wants to make include having timeouts instead of permanent bans, making the boosting and suppression of tweets transparent to users, and open-sourcing the algorithm. He's also vowed to "defeat the spam bots or die trying!"
"My strong intuitive sense is that having a public platform that is maximally trusted and broadly inclusive is extremely important to the future of civilization," Musk said in a recent interview. "I don't care about the economics at all."