Political commentator Mark Levin is the latest to be censored by Big Tech.
Levin shared the message he received from Facebook and expressed that it was a "clear effort at censorship."
"1. Facebook has just sent us this message. It's a clear effort at censorship. Every link I post is from a legitimate source," tweeted Levin.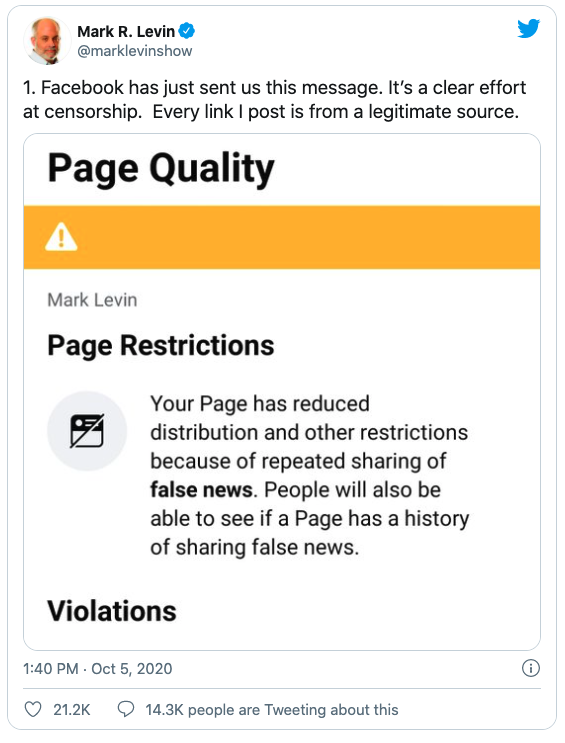 "But because so many people are seeing what I'm posting and we're within weeks of the election it's clear that Facebook is trying to influence the election's outcome. It's also clear Facebook is pushing a leftwing agenda. I'll address this tonight on radio."
Facebook said that the page is facing "reduced distribution" as it had repeatedly shared "false news."
Surprisingly, Fox News' Tucker Carlson's Facebook page had also faced the very same issue recently. "Today's censorship by Facebook. It's no coincidence that the election is just weeks away," wrote Carlson after his page was restricted by Facebook.
Levin is a New York Times best-selling author and has hosted the radio shows The Mark Levin Show and Life, Liberty & Levin on Fox News.