Former and current Food and Drug Administration (FDA) commissioners said that the agency needs partners to fight public health misinformation and that patient advocates, clinicians, industry, and academic leaders have a role to play.
The commissioners made the comments at the 2023 Innovations in Regulatory Science Summit, an event that was organized by the UCSF-Stanford Center of Excellence in Regulatory Science and Innovation (CERSI).
"I actually believe that misinformation is the leading cause of death right now in the US because whether we're looking at COVID or chronic disease, people are making bad choices driven by the information that they get," said FDA Commissioner Robert Califf, as reported by regulatory focus. "We were just not prepared for what broad access to the internet would do to communication channels."
Califf said that the academic community was not doing enough to combat misinformation and that their criticism of the FDA is having unintended consequences.
"As a public agency, we need to be critiqued but I think often the people that are doing the critiquing assume that the agency's going to be there in the future in the way that they expect it to be there," Califf said. "So, they're critiquing it to make it better. But to a lot of unsuspecting people that hear it, it just completely erodes their belief in the institution."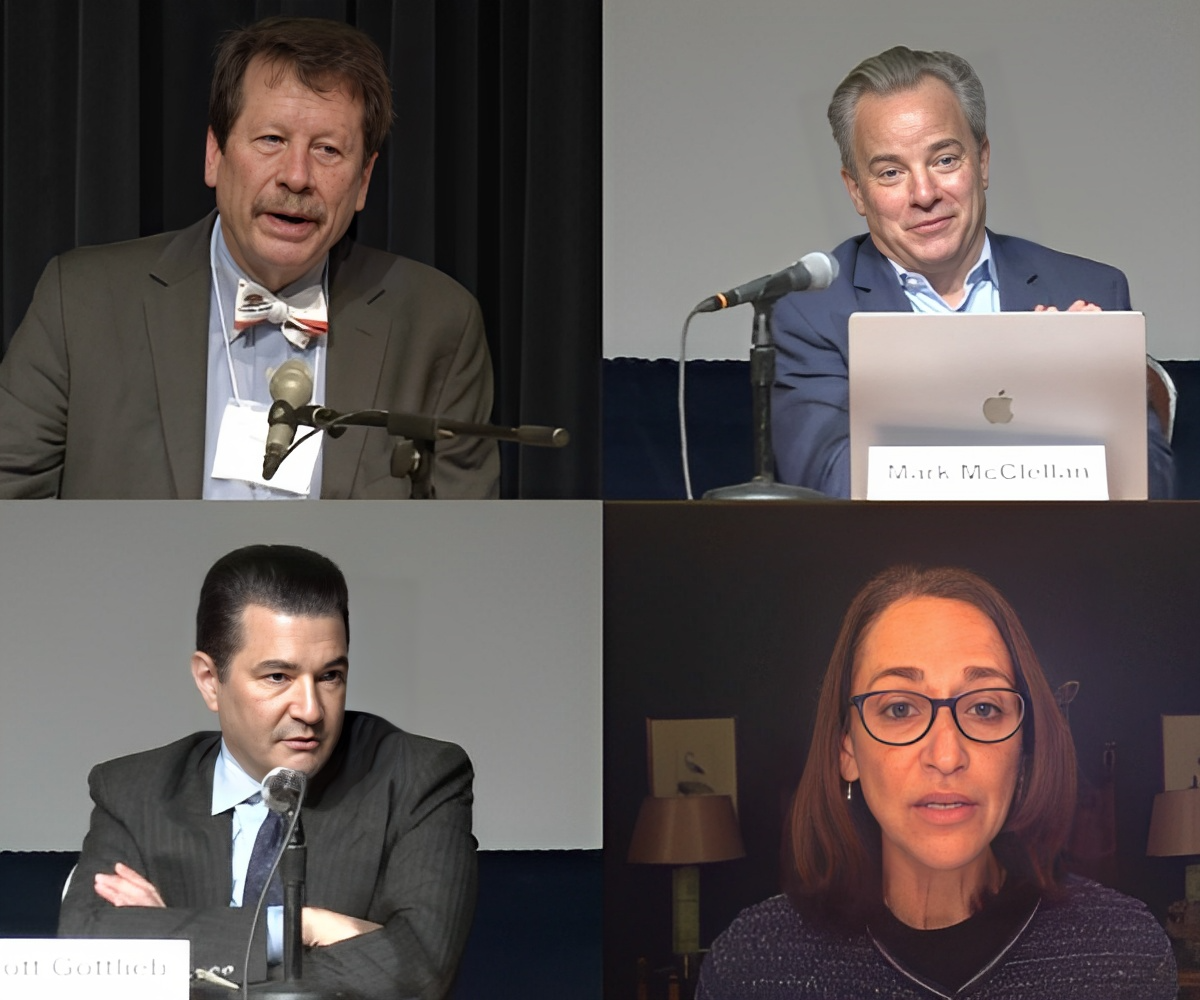 Mark McClellan, who served as an FDA commissioner from 2002 to 2004 said, "Realistically, FDA needs help." He acknowledged that there is currently a lack of trust in public health agencies and officials. However, people still trust their doctors, community leaders, and others that are "close to their experience."
Scott Gottlieb, a Pfizer board member who served as a commissioner from 2017 to 2019, said the fast response to misinformation is crucial and touted the idea of allowing the industry to counter misinformation about products.
"We've seen FDA weigh in, admirably, around some dangerous disinformation on specific products," he said. "But that can't be the business of the FDA."
He suggested that the FDA should create a limited safe harbor to allow sponsors to directly counter misinformation. He added that the FDA would determine how and what the sponsors can respond to.
"I think sponsors need to have the ability to defend their products in the marketplace of ideas when there's true misinformation," Gottlieb said.
Gottlieb was under fire this week after it was revealed that Gottlieb had been flagging tweets to Twitter.
In the August 27, 2021 email, which was published by journalist Alex Berenson, Gottlieb complained to Todd O'Boyle, a senior manager on Twitter's Public Policy team, about a tweet that claimed natural immunity to Covid-19 was superior to vaccine immunity.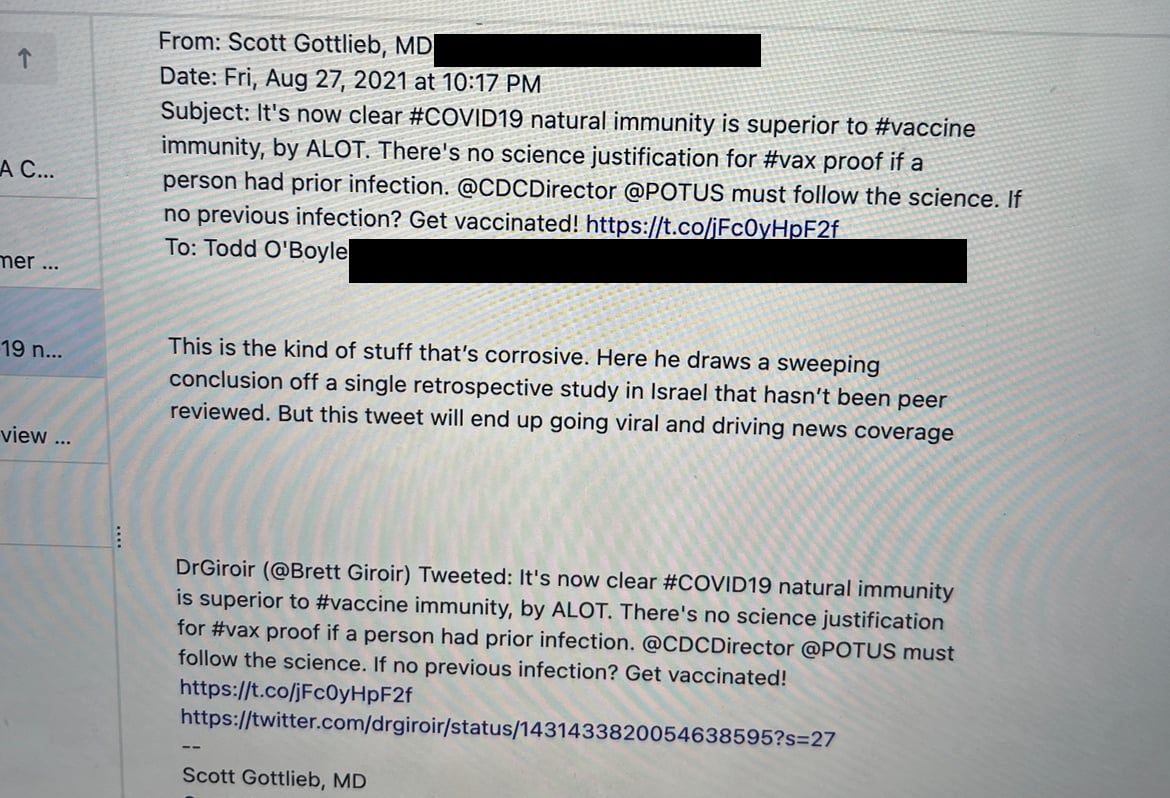 "This is the kind of stuff that's corrosive," Gottlieb wrote. "Here he draws a sweeping conclusion off a single retrospective study in Israel that hasn't been peer reviewed. But this tweet will end up going viral and driving news coverage."