A report by the Electronic Frontier Foundation, a digital rights advocacy group, indicates that the Los Angeles Police Department (LAPD) requested Amazon Ring camera footage during last summer's protests and riots, inspired by the death of George Floyd.
However, the police were not investigating any particular crime at the time of the requests, suggesting authorities wanted to pre-emptively collect as much data as possible to watch and potentially use to prosecute at a later date.
While it is clear that rioters should be prosecuted, the pre-emptive mass surveillance collection from a Big Tech giant such as Amazon could hold several implications for privacy and the First Amendment.
Given the nature of Ring cameras all being connected to Amazon's cloud, authorities have one easy location to go to to pull the surveillance if Amazon complies. This is in a similar way to Facebook providing message data to police about the protests leading to the Capitol riot on January 6th.
A protest taking place is not a justification for the mass collection of all surveillance footage in a several mile radius.
The EFF filed a public records request with the LAPD. The EFF obtained emails revealing that the LAPD sent at least a request to see footage recorded by Amazon Ring cameras.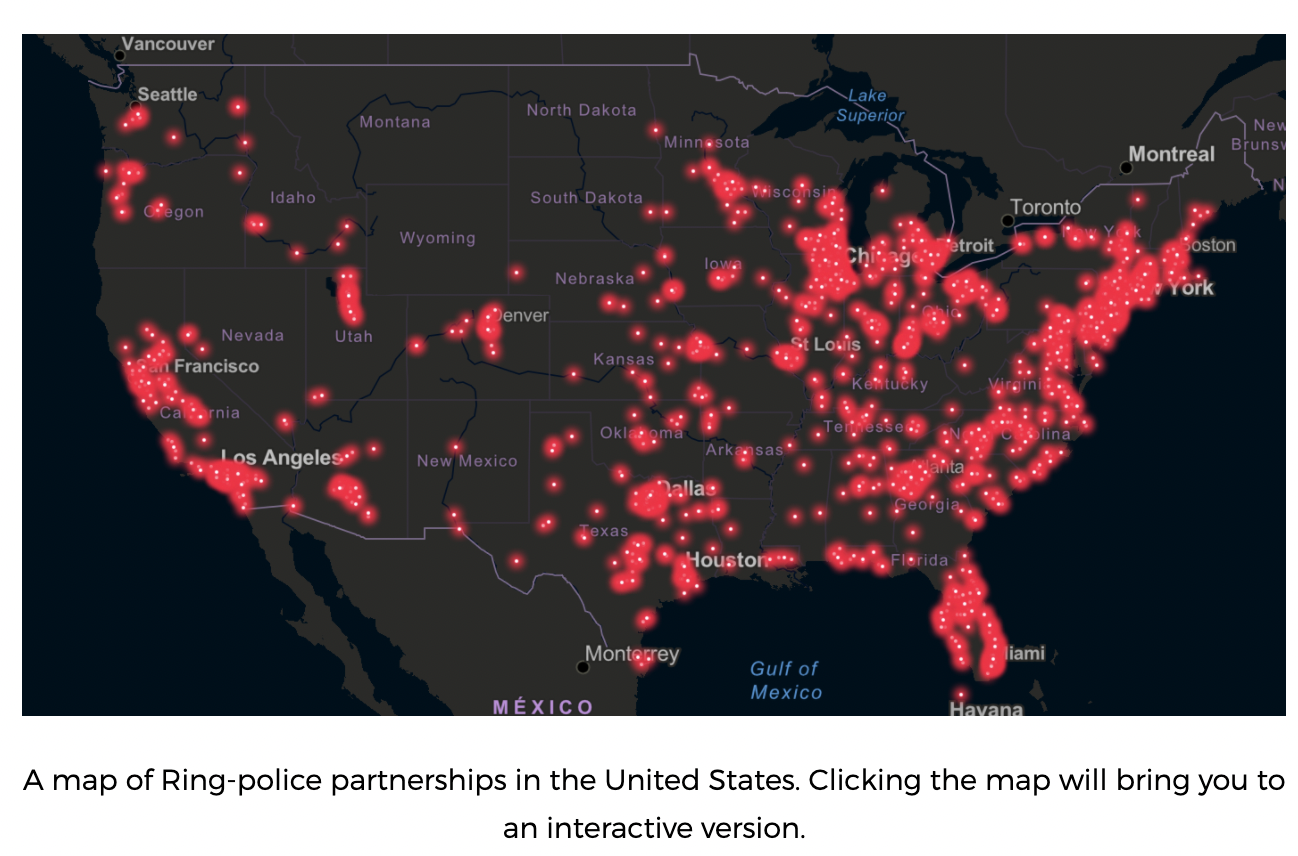 "The emails we received raise many questions about what the LAPD wanted to do with this video," said Matthew Guariglia, a policy analyst at EFF. "Police could have gathered hours of footage of people engaged in First-Amendment-protected activity, with a vague hope that they could find evidence of something illegal. LAPD should tell the public how many hours of surveillance footage it gathered around these protests, and why."
After getting the emails, the EFF asked the LAPD to clarify on what it hoped to find and how many hours of footage it wanted. The law enforcement agency said it hoped to "identify those involved in criminal behavior."
"Outdoor surveillance cameras like Ring have the potential to provide the police with video footage covering every inch of an entire neighborhood. This poses an incredible risk to First Amendment rights," Guariglia explained. "People are less likely to exercise their right to political speech, protest, and assembly if they know that police can get video of these actions with just an email to people with Ring cameras."
The San Francisco Department (SFPD), in a similar move, used a network of more than 400 surveillance cameras owned by private businesses to spy on the protests last year. Both the EFF and the Northern California branch of the American Civil Liberties Union sued the city and the San Francisco county on behalf of three protesters who were arrested on the basis that it is illegal for the SFPD to use non-city surveillance cameras without the approval of the city's Board of Supervisors.