Lo-fi hip hop music brand Lofi Girl has joined video sharing platform Rumble one month after its YouTube live streams were suddenly taken offline by bogus copyright claims.
Lofi Girl is live streaming on Rumble and has also added all of the videos that are available on its YouTube channel. The Lofi Girl Rumble channel already has thousands of views.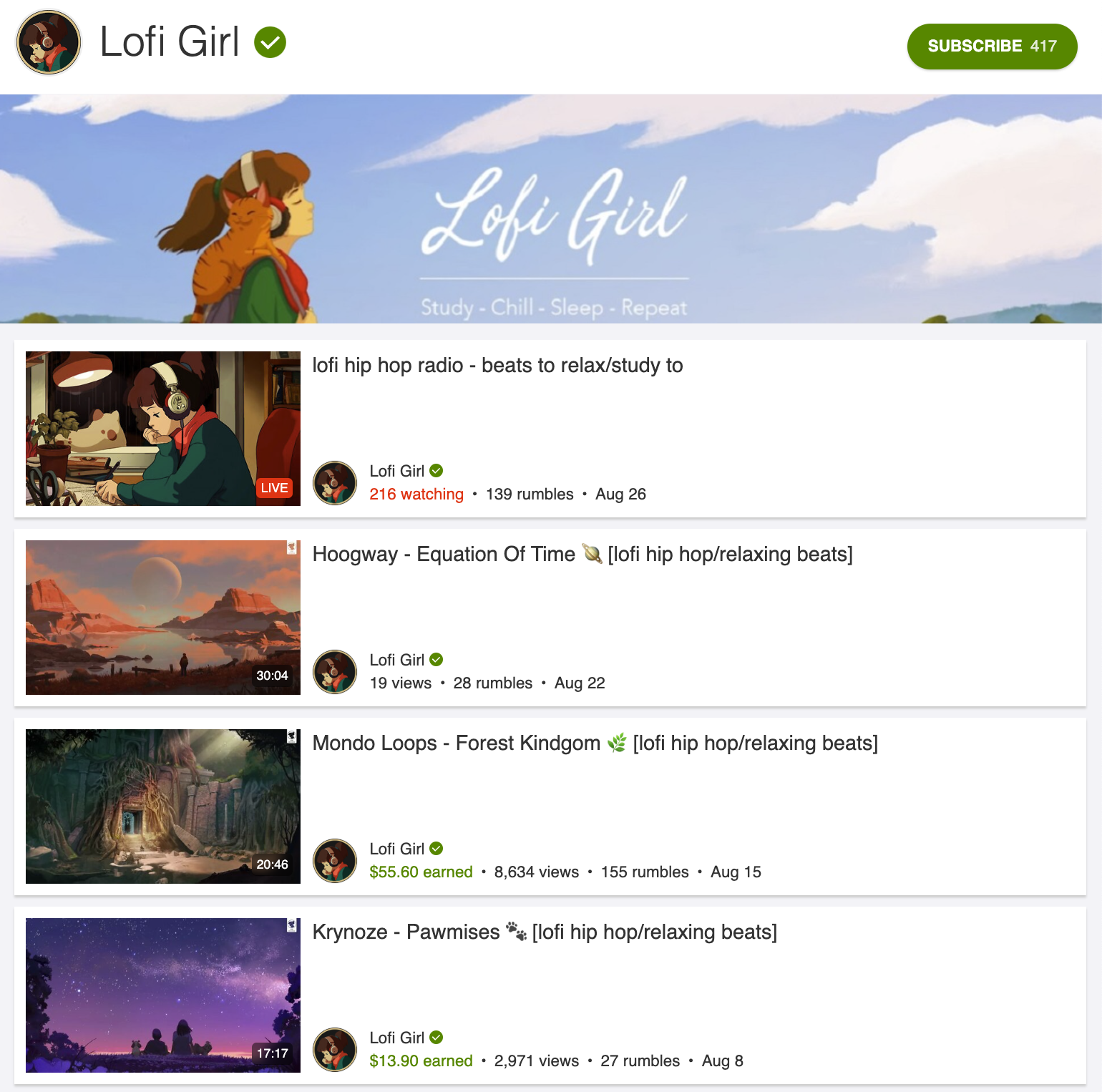 Lofi Girl grew a huge following of more than 11.3 million subscribers on YouTube by live streaming lo-fi hip hop videos that feature an animated girl wearing headphones. But over the last few years, YouTube has erroneously taken the channel and its live streams offline multiple times.
Most recently, YouTube temporarily took down Lofi Girl's live streams in July after the streams were targeted with false copyright claims.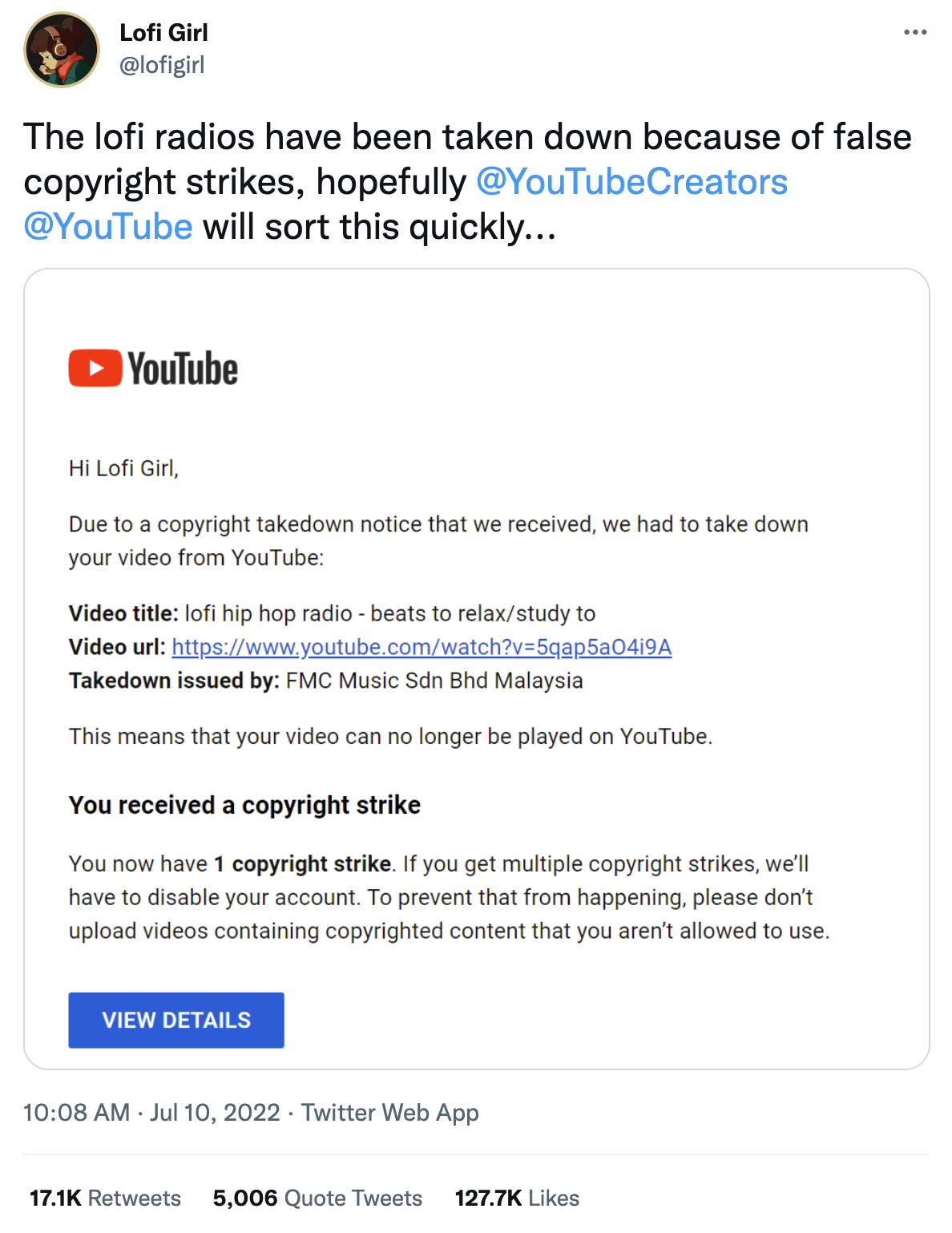 YouTube subsequently confirmed that the takedown requests on Lofi Girl's streams were abusive and reinstated the videos. However, Lofi Girl blasted YouTube's handling of the situation and the way it provides no protection or manual review of false claims.
Before these July takedowns, Lofi Girl's channel was temporarily terminated in February 2020 before YouTube restored the channel and admitted it had made a mistake.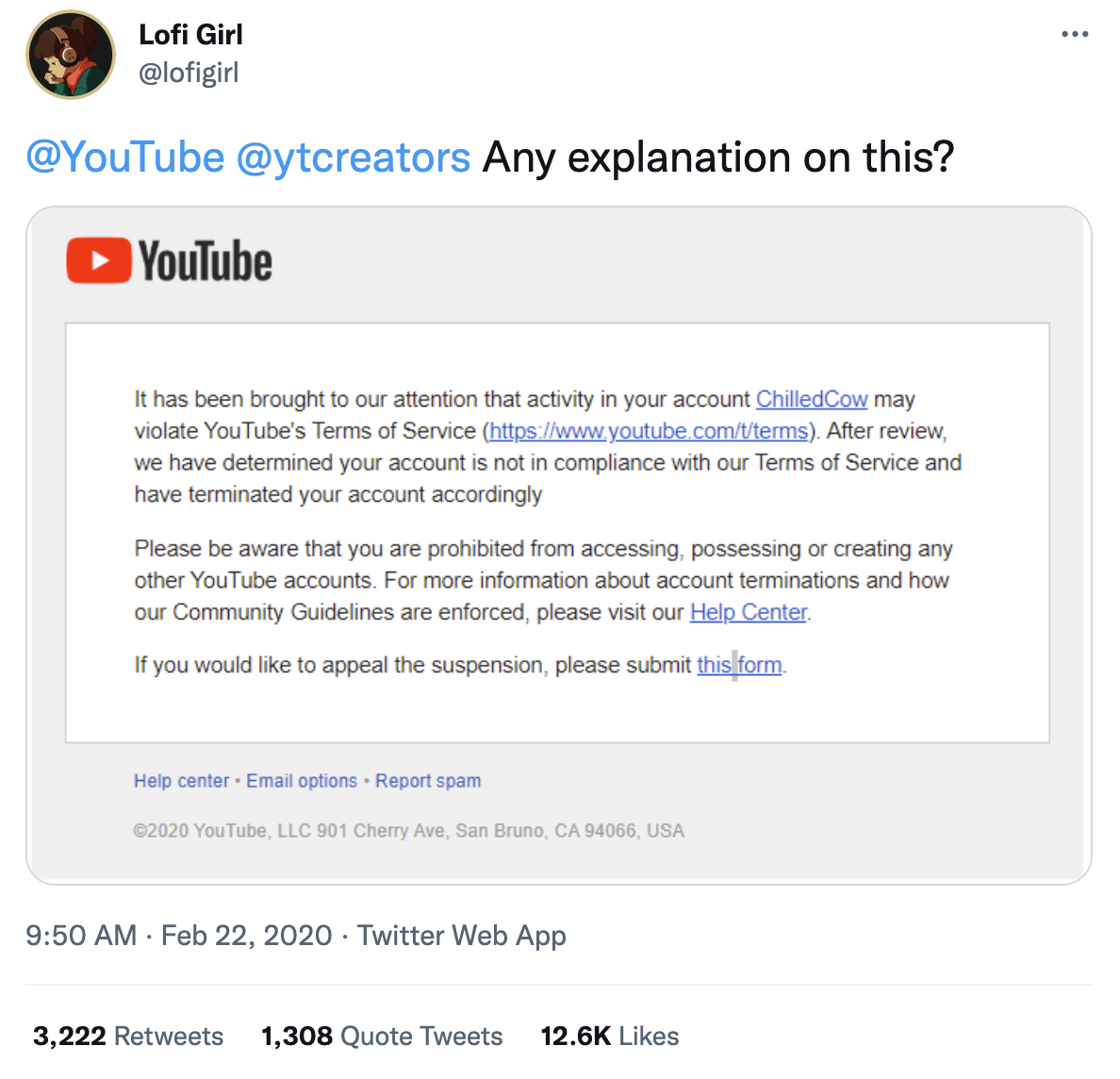 Related: ? How the DMCA has become one of the biggest threats to online speech
Lofi Girl is one of the many creators that has had to contend with bogus YouTube copyright claims threatening their content and channel. Anime YouTubers, soundtrack composers, journalists, and many other creators have had their content censored after questionable or bogus copyright claims. In its transparency reports, YouTube has revealed that millions of videos are targeted with fraudulent or incorrect copyright claims each year.
Before joining Rumble, YouTube was the only platform where Lofi Girl streamed its videos which meant that when its live streams were erroneously taken down by YouTube, they weren't available anywhere else. Now, all of Lofi Girl's live streams and videos can be viewed on Rumble.
Lofi Girl is one of the many creators that has embraced Rumble after having their content taken down or censored by YouTube. Former Congressman Dr. Ron Paul, conservative comedian and commentator Steven Crowder, independent news network Right Side Broadcasting Network (RSBN), and others have also made the switch.