Marcus Stokes, one of the country's best high school football players, lost his University of Florida scholarship after posting a clip while rapping the n-word.
The University of Florida is a public research university and therefore should be mindful of he First Amendment.
In the video that he posted on social media, the quarterback recruit rapped, "Welcome back, n***a."
He was heavily criticized online because of the video, with the University of Florida responding by pulling his scholarship.
"I was in my car listening to rap music, rapping along to the words and posted a video of it on social media," Stokes tweeted.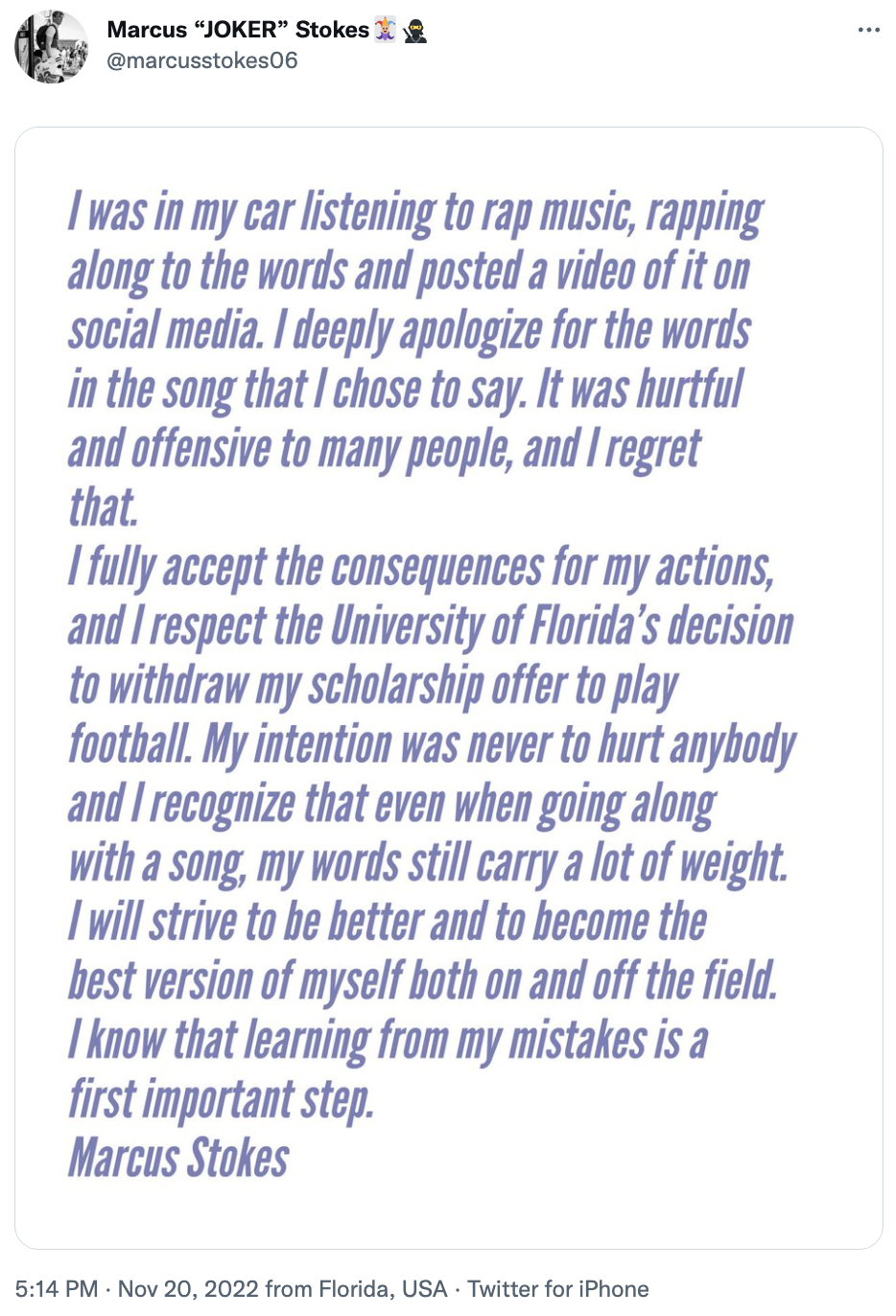 "I deeply apologize for the words in the song that I chose to say. It was hurtful and offensive to many people, and I regret that.
"I fully accept the consequences for my actions, and I respect the University of Florida's decision to withdraw my scholarship offer to play football.
"My intention was never to hurt anybody and I recognize that even when going along with a song, my words still carry a lot of weight," he said. "I will strive to be better and to become the best version of myself both on and off the field. I know that learning from my mistakes is a first important step."
Stokes is rated a four-star recruit by 247Sports, and ranked 14th in the quarterback category in the country. He had received other scholarship offers, including from Virginia Tech, Penn State and Pittsburgh. It is not clear if the offers still stand.