Many have flocked to MeWe, a privacy-focused platform that resembles Facebook, after the recent vast censorship from Big Tech giants.
However, the platform doesn't appear to be happy to be seen as a free speech platform, insisting it is "not an anything goes site like Parler or Gab."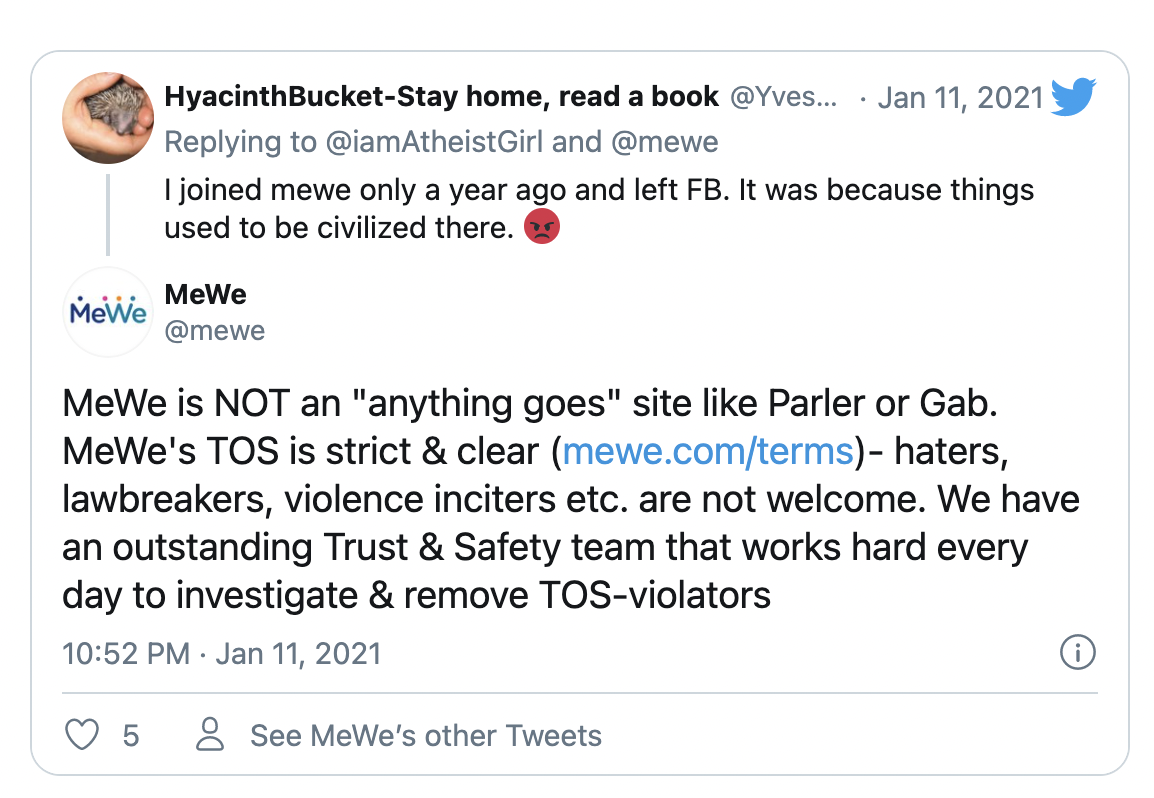 Over the past few months, many, tired of censorship on Twitter and Facebook, had turned to Parler, a Twitter-like platform free of censorship. However, it was booted from Apple and Google's app stores. Additionally, it went offline after its web hosting platform, Amazon's AWS, removed it from its service.
So, people have been looking for alternatives, one of them being MeWe and conservatives have been flocking the site in large numbers. According to TechCrunch, the app has experienced a spike in downloads, with approximately 200,000 new users.
However, MeWe doesn't appear to want some of them.
"MeWe has a strong Terms of Service designed to keep out lawbreakers, haters, bullies, harassment, violence inciters," a spokesperson for the company said when asked how the platform would handle moderation in light of the influx of users.
The company also said that it was "adding new tools to help out moderators" and even adding more people to its Trust and Safety Team.
While the removal of spam or violent content is understandable, MeWe has also banned groups around "Stop The Steal" – allegations of election fraud.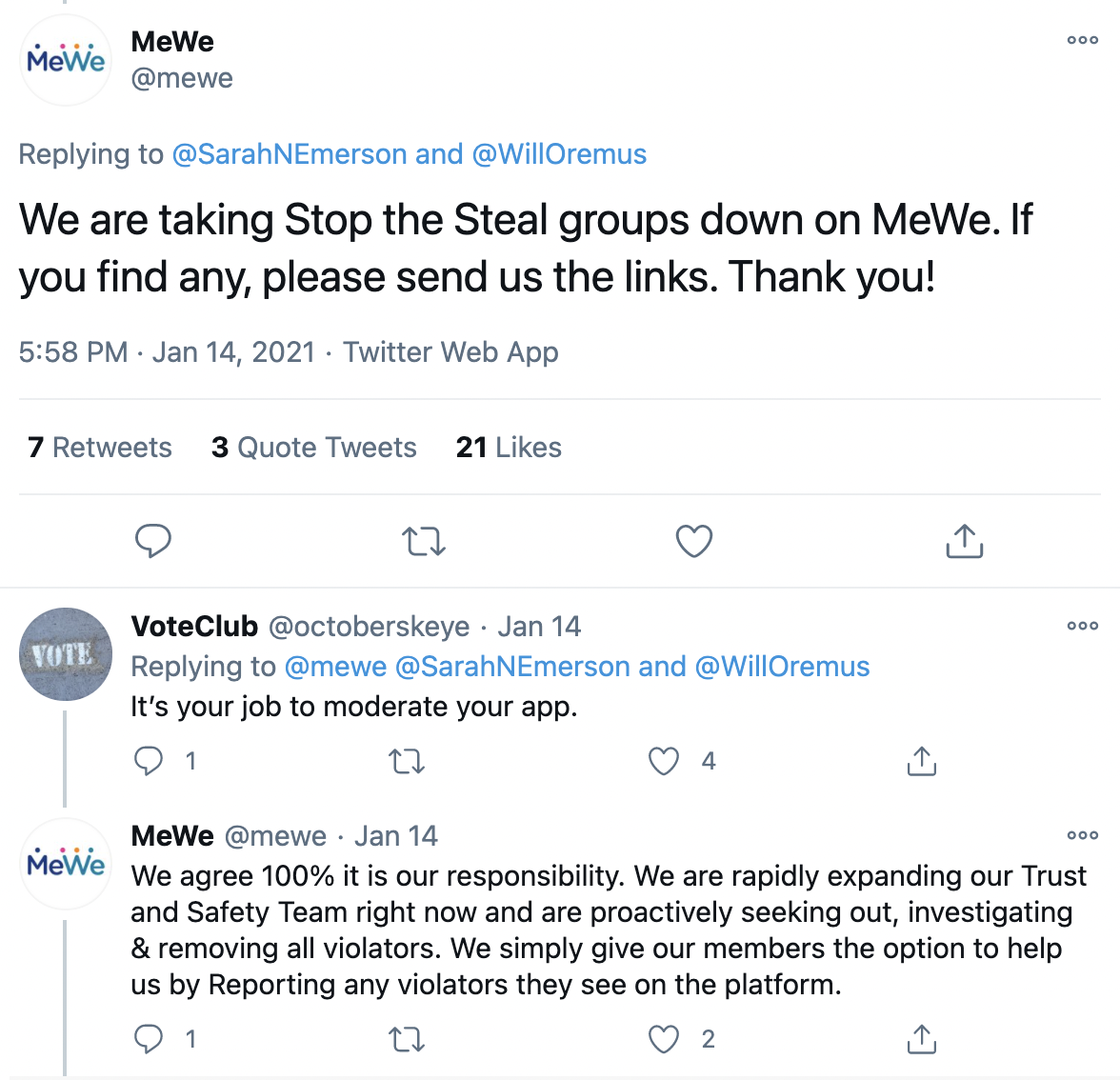 MeWe argued that so-called "hate speech," violence, and "conspiracy theorists" are more prevalent on mainstream platforms like Twitter and Facebook than MeWe. It is the same argument Parler's CEO John Matze used to shoot back at Apple for removing his app from the App Store.
Update Jan 19, 2021: MeWe has since deleted the tweet that it was deleting "Stop The Steal" groups on the platform and told Reclaim The Net it was a "misstatement."
In a brief interview, MeWe was asked if "stop the steal"/election fraud allegation groups were being deleted/closed on MeWe, to which the response was: "Stop the steal/election fraud allegation groups are only closed by MeWe if they are found to be violating our TOS – like any other groups/pages/members on MeWe. Some of these groups were found to be in violation of our terms, and that's why they were closed in those cases."
When asked about information we had received from people saying that entire stop the steal groups were being deleted based on a few bad actors in the group, MeWe's response was: "If there are just a few trolls/bad apples who are found to be violating our TOS, then MeWe's Trust and Safety Team will delete those individual members and not the group. If TOS-violations are found to prevalent and ongoing within a group from numerous members then the group itself can be deleted. If a MeWe member is the owner of a group and that member is deleted, then the group that member owns will be automatically deleted.  There are some MeWe members who own numerous groups, and so if those members are deleted for violating our TOS, in those cases all of the groups that they own will be deleted automatically."