First it was the idea of "? hate speech" that was used to call for censorship. Then it was "? misinformation." More recently though, the idea of "incitement to violence" is the latest buzzword being used to take down content. And now it's coming for memes.
President Biden's stumble on the staircase to board Air Force One on Friday resulted in a firestorm of memes. Perhaps one of the most viral was a photoshopped video showing President Trump hitting a golf ball that lands on Biden's head causing him to trip on the steps.
The video was widely shared, mostly by Trump fans, including his son Don Jr.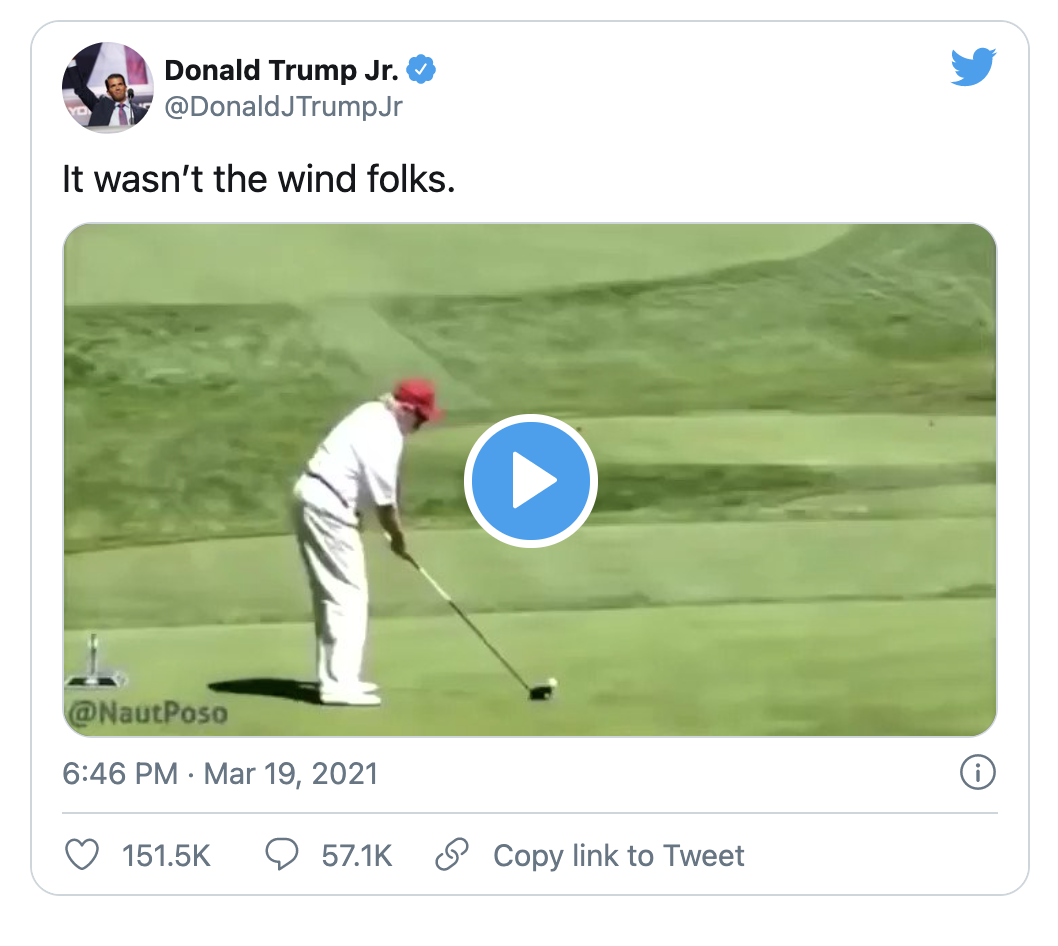 Some people did not see the humor in the meme video and claim that it could have real-world consequences. One of these people is MSNBC's analyst Malcolm Nance.
In an episode of "Dean Obeidallah Show," Nance claimed that the video could increase the chance of potential violence against the President.
"It's dangerous because what he [Don Jr.] does is he makes light of the potential of injuring people," Nance said.
Nance went to specify that the potential violence could be an assassination attempt. In an attempt to have his point taken seriously, Nance said that he keeps tabs on right-wing extremists' communications.
"Some of the forums that are prevalent are gun forums, and let me tell you, you want to see some seething hotbeds of violence, you know, potential violence, and some of these people have long range shooting skills," Nance said.
"And this is the sort of thing that they would, you know, they would see that video and it would turn into a discussion of whether they use a 338 Lapua [long range rifle] or whether they use 50 caliber BMG to get that shot, right?"
Nance claimed that Don Jr. was "joking about murder" and the video "mainstreams the potential for violence."
However, in the video, Trump's golf ball only causes Biden to trip.
The video is edited and clearly a joke, a point Don Jr. said should be obvious when responding to media coverage about him sharing the video.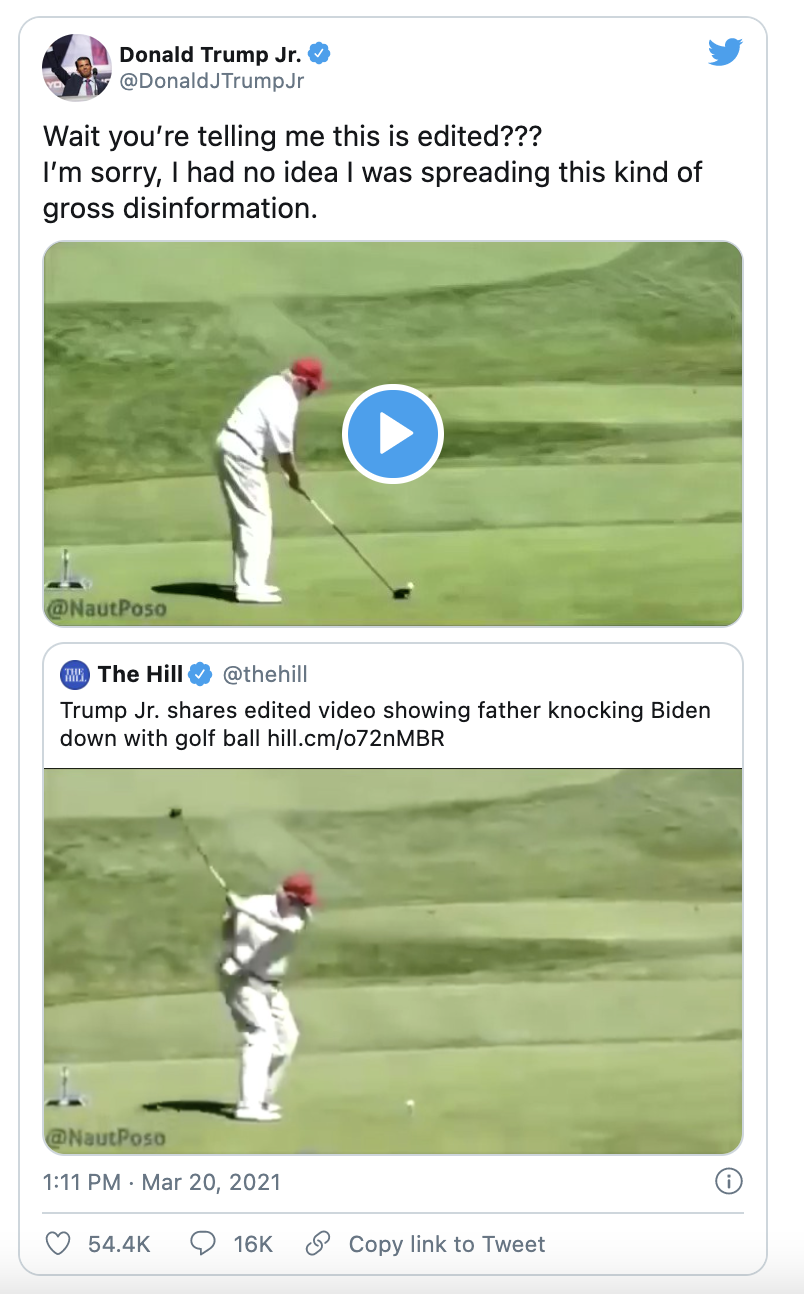 "Wait, you're telling me this is edited??? I'm sorry, I had no idea I was spreading this kind of gross disinformation," Don Jr. mocked in a reply to The Hill's headline "Trump Jr. Shares edited video showing father knocking Biden down with golf ball."
There is already at least once instance of Instagram removing the Biden falling meme as an incitement to violence.