Search engine optimization toolkit provider Ahrefs is working on its own search engine and has invested $60 million for the project, according to a report by TechCrunch.
The search engine, called Yep, claims that it will give 90% of its ad revenue to publishers and creators.
"Let's say that the biggest search engine in the world makes $100B a year. Now, imagine if they gave $90B to content creators and publishers," the company said. "Wikipedia would probably earn a few billion dollars a year from its content. They'd be able to stop asking for donations and start paying the people who polish their articles a decent salary."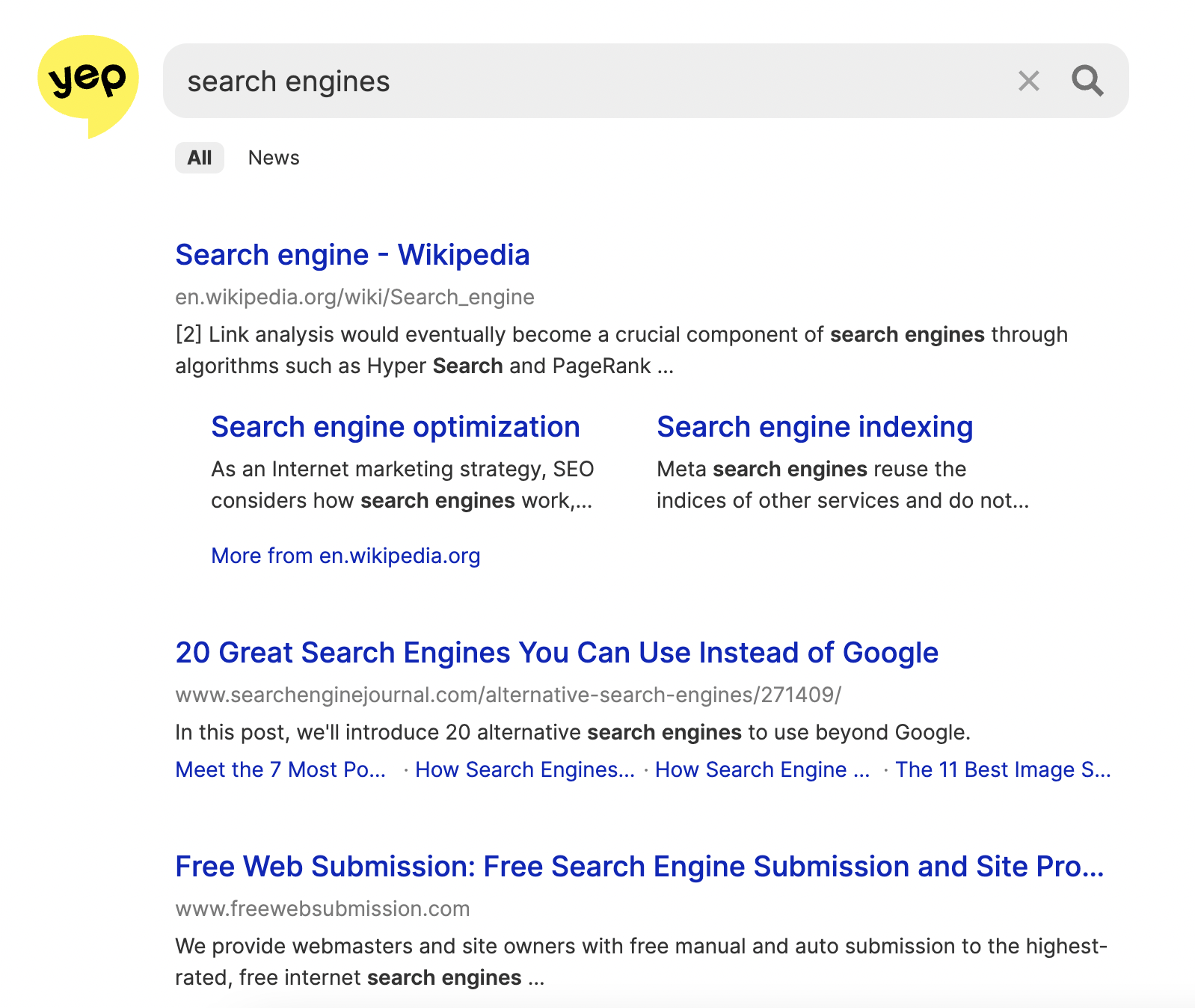 Ahrefs' CEO Dmytro Gerasymenko further reiterated the 90/10 split with creators and publishers, saying: "Creators who make search results possible deserve to receive payments for their work. We saw how YouTube's profit-sharing model made the whole video-making industry thrive. Splitting advertising profits 90/10 with content authors, we want to give a push towards treating talent fairly in the search industry."
He also touted Yep as privacy-focused: "We do save certain data on searches, but never in a personally identifiable way. For example, we will track how many times a word is searched for and the position of the link getting the most clicks. But we won't create your profile for targeted advertising."
The company did not start from zero when creating the search engine, the report states. Ahrefs already has a web crawler and a huge load of web data from the 12 years it has been in the business of providing SEO tools. According to the company, AhrefsBot, its web crawler, visits over 8 billion pages a day.
The company said that Yep will be available in all countries and in many languages.