Two Democrats House Representatives have sent a letter to identity verification service ID.me, demanding it provide documents detailing its dealings with the government. The letter follows backlash over IRS' plans to have Americans use the service for verification when filing tax returns.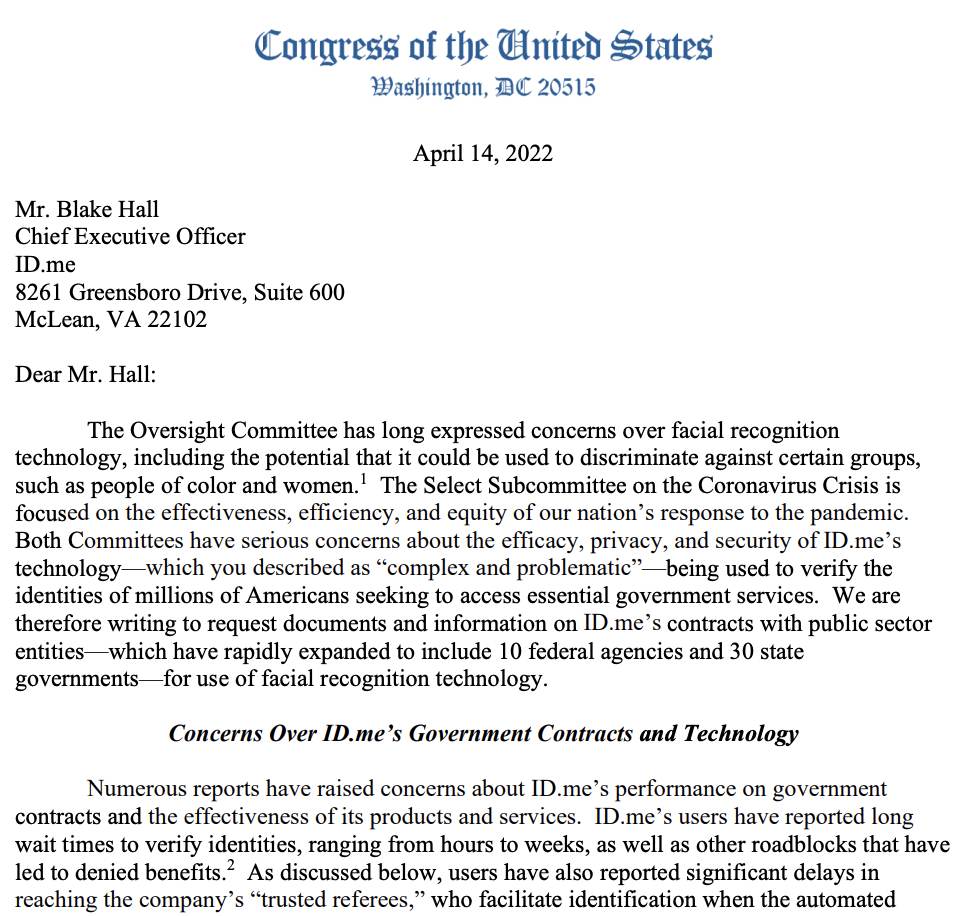 The letter, co-authored by chair of the House Oversight Committee Rep. Carolyn Maloney and chair of the COVID-19 subcommittee Rep. Jim Clyburn, expressed "serious concerns about the efficacy, privacy, and security of ID.me's technology … being used to verify the identities of millions of Americans seeking to access essential government services."
Earlier this year, the IRS revealed its plans to use ID.me's service for verification when filing tax returns. Backlash from the public and Congress forced the IRS to ditch those plans. Opponents to the plans noted the privacy and security concerns about a private company collecting large amounts of data on Americans.
Additionally, studies show that facial recognition software is relatively inaccurate in identifying dark-skinned people.
According to the letter, ID.me's services have been used by at least 30 state governments and 10 federal agencies, especially in disbursing unemployment benefits during the pandemic. People reported long wait times for verification.
The letter said the company's "performance failures and technological requirements may have undermined the effectiveness, efficiency, and equity" during the disbursement of unemployment benefits.
"We look forward to providing important information to the Committee on how ID.me has expanded access to government for disadvantaged Americans, including individuals who do not have credit history, are underbanked, or are without a home. ID.me remains a highly effective solution available for government agencies that provides the most access for under-served Americans," the company said in a statement to Protocol.