The divisive movie, Star Wars: The Rise of Skywalker, is facing fresh controversy after people have noticed that its Audience Score on review aggregator Rotten Tomatoes has been stuck at 86% ever since it accrued 6,231 reviews.
This alone is statistically unlikely given that 50,000 reviews have since been added and the Audience Score hasn't budged a single percentage point. However, a deeper analysis of the data has revealed even more oddities with this Audience Score.
YouTuber Sheila Allen put together a timelapse of the score which shows that between the first 25 reviews and the first 6,231 reviews, the Audience Score fluctuated three percentage points, starting at 88%, rising to 89%, and then dropping to 88%.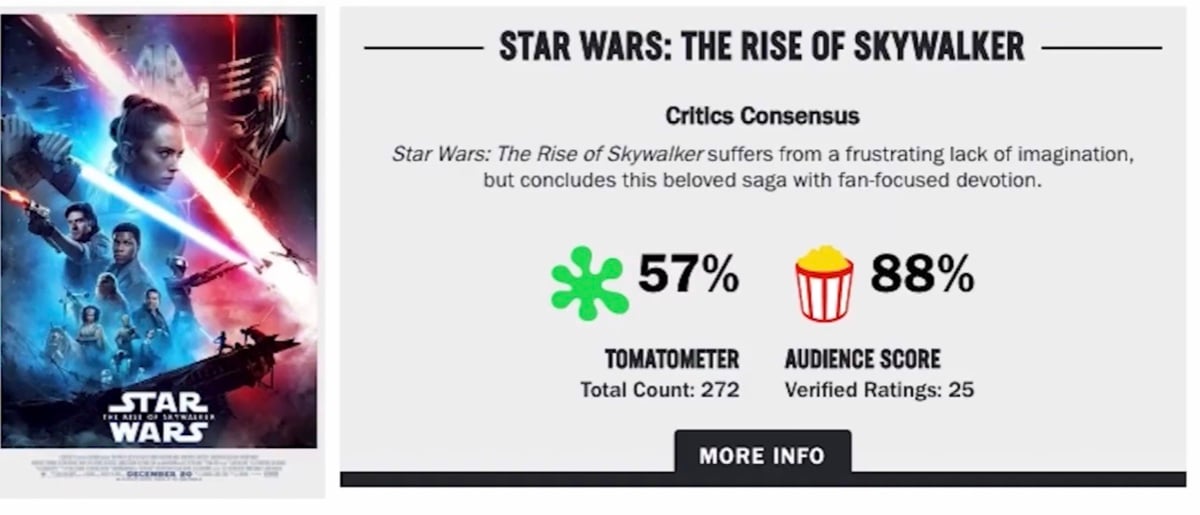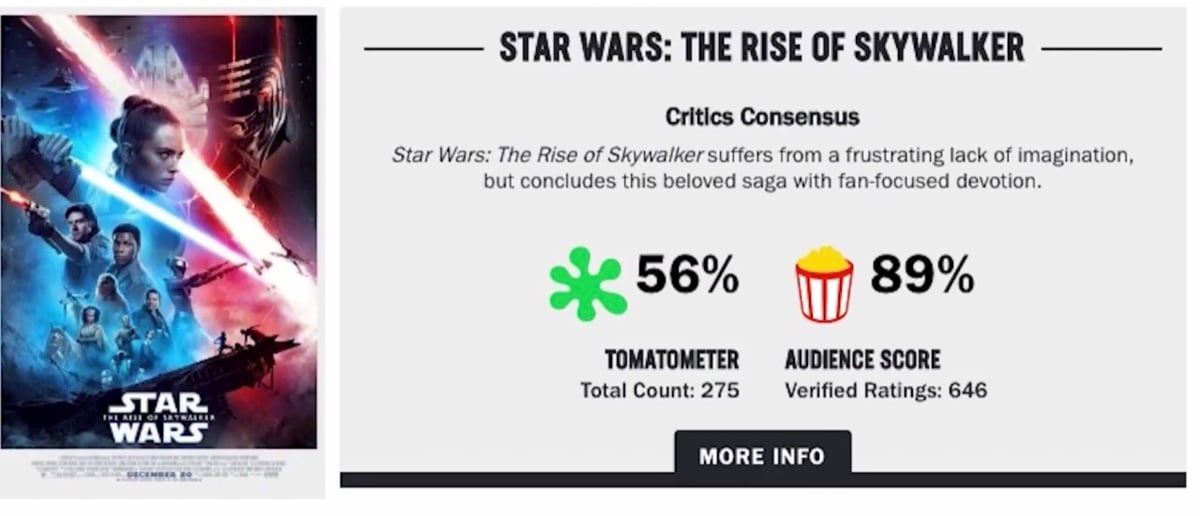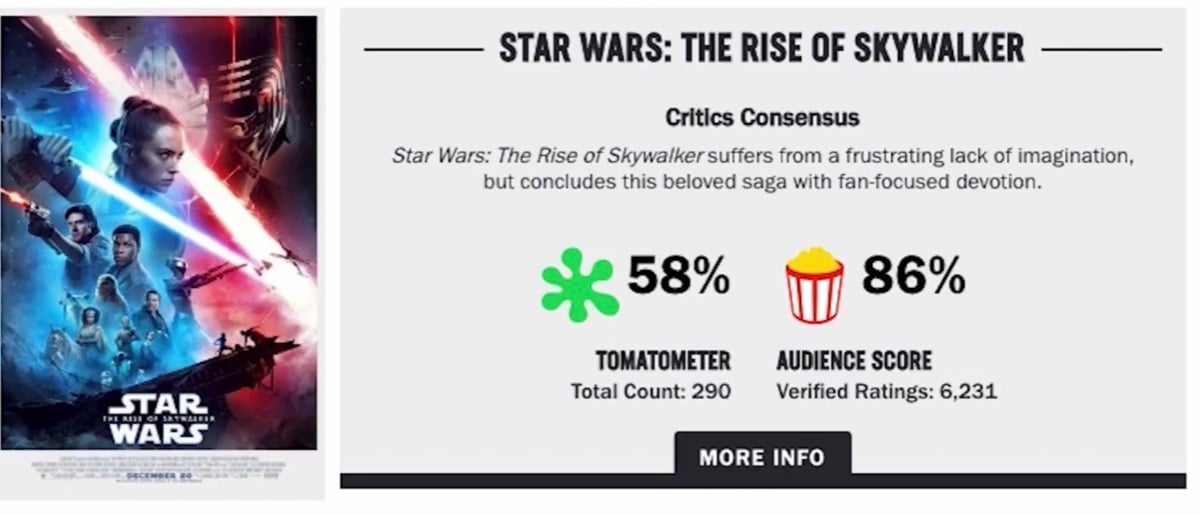 Then after fluctuating three percentage points between these 6,206 audience reviews, the Audience Score stayed stuck at 86% until 44,059 audience reviews had been added, where it has remained since.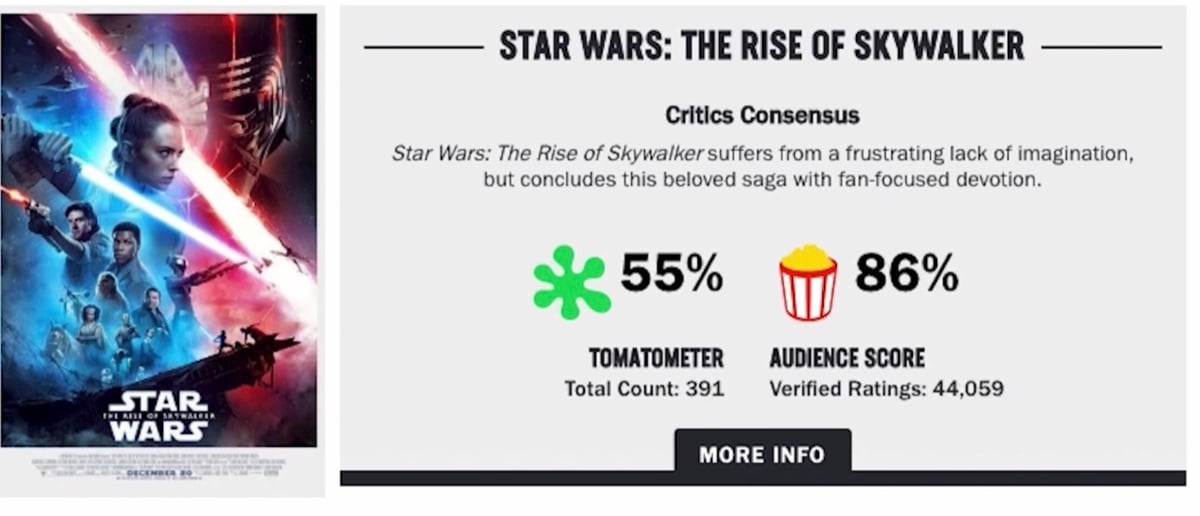 Seeing the Audience Score fluctuate when a relatively small number of reviews have been added and then freeze when more than six times the number of reviews are added is again statistically unlikely.
Since Allen posted her timelapse, more than 13,000 additional reviews have been added to this Audience Score yet it's still sitting at 86%.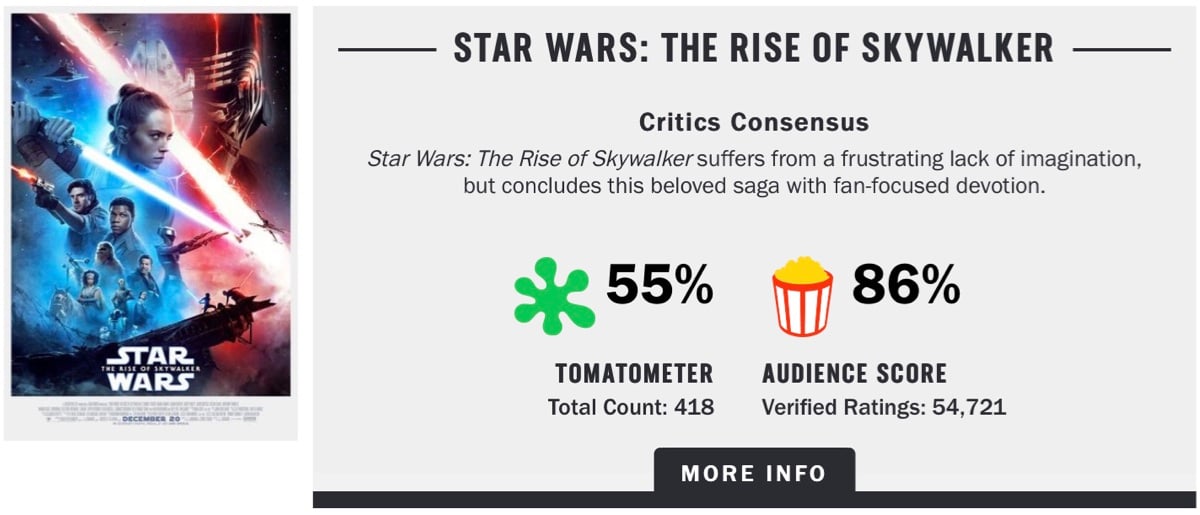 In a followup video, Allen said that she paid someone on freelance site Fiverr to scrape 2,500 of these Rotten Tomatoes audience reviews for Star Wars: The Rise of Skywalker and after analyzing the data, she found more oddities which point to some of the reviews being fake.
One of the main oddities Allen highlighted in her video is that many of the reviews repeat the sentiment "great end to the saga" without explaining what they like about the movie. Allen added that the words "movie," "great," and "saga" are particularly prominent in the reviews that she scraped.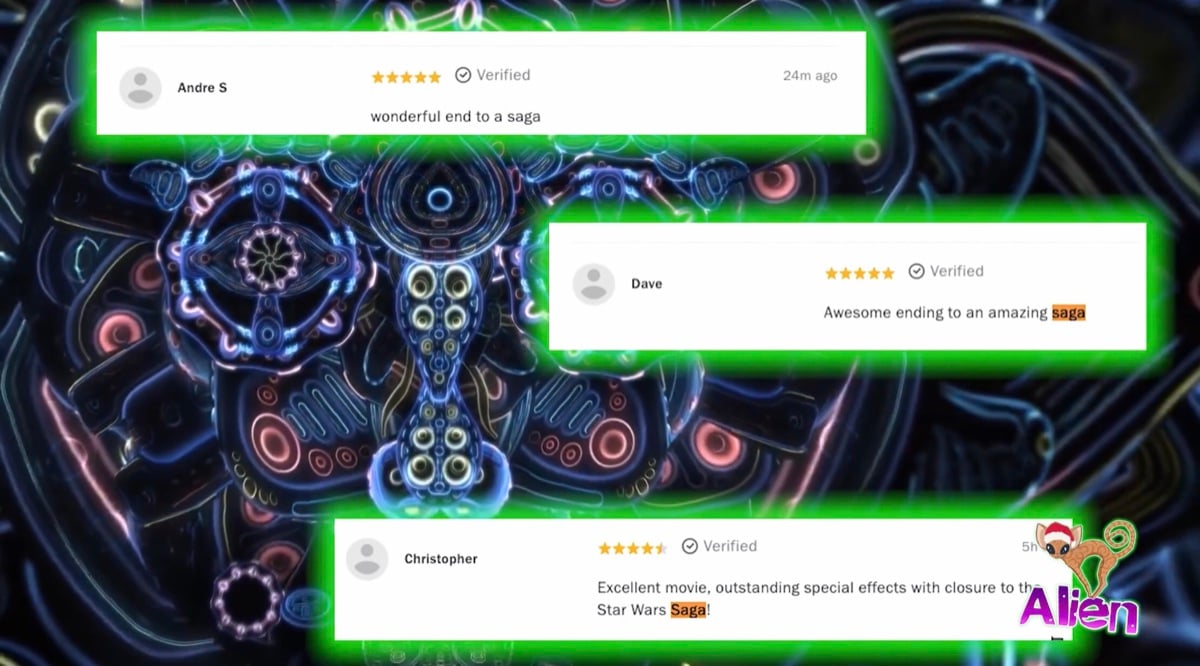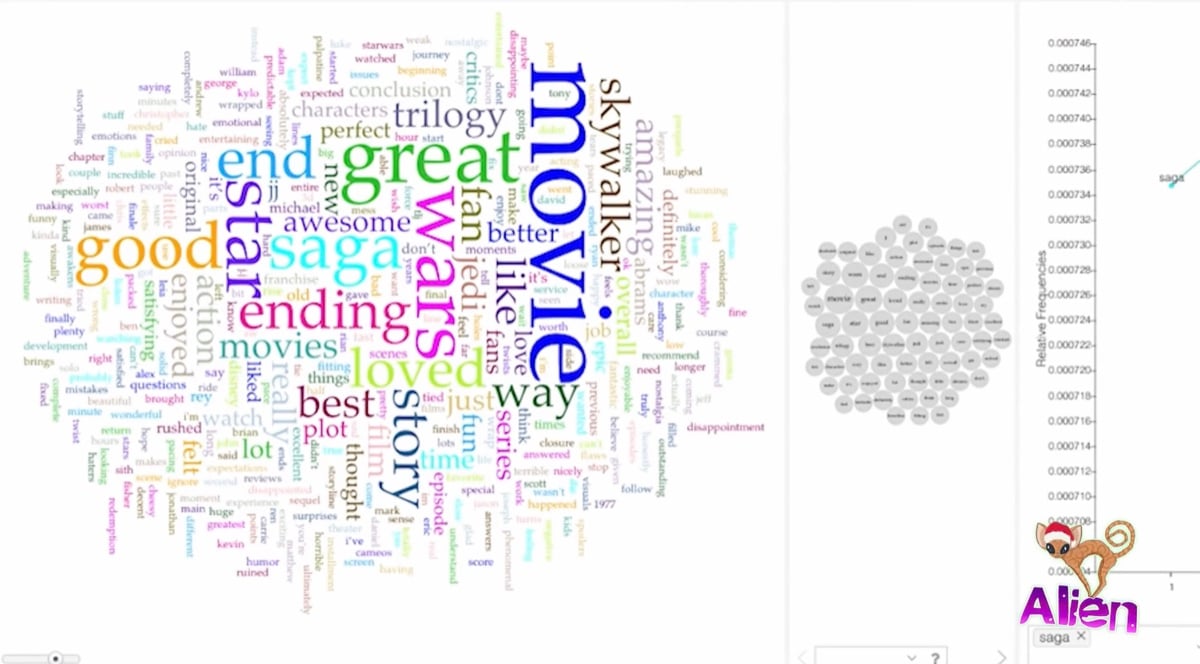 Disney and Rotten Tomatoes have yet to comment on this unusual frozen Audience Score for The Rise of Skywalker. While it could be that the fake review claims are true and that Rotten Tomatoes has frozen the score while it deals with the issue, Rotten Tomatoes has previously changed its rating system in a way that benefited another Disney property – Captain Marvel. In this instance, the pre-release comments and "Want to See" ratings were removed – a change that hid the fact that only 52% of users wanted to see the movie.