Houston Methodist Hospital has revoked the privileges of Dr. Mary Bowden for criticizing the vaccine mandates on Twitter. Bowden has been vocal against forced vaccine mandates, to the extent of declaring that she was shifting her practice to focus on the unvaccinated.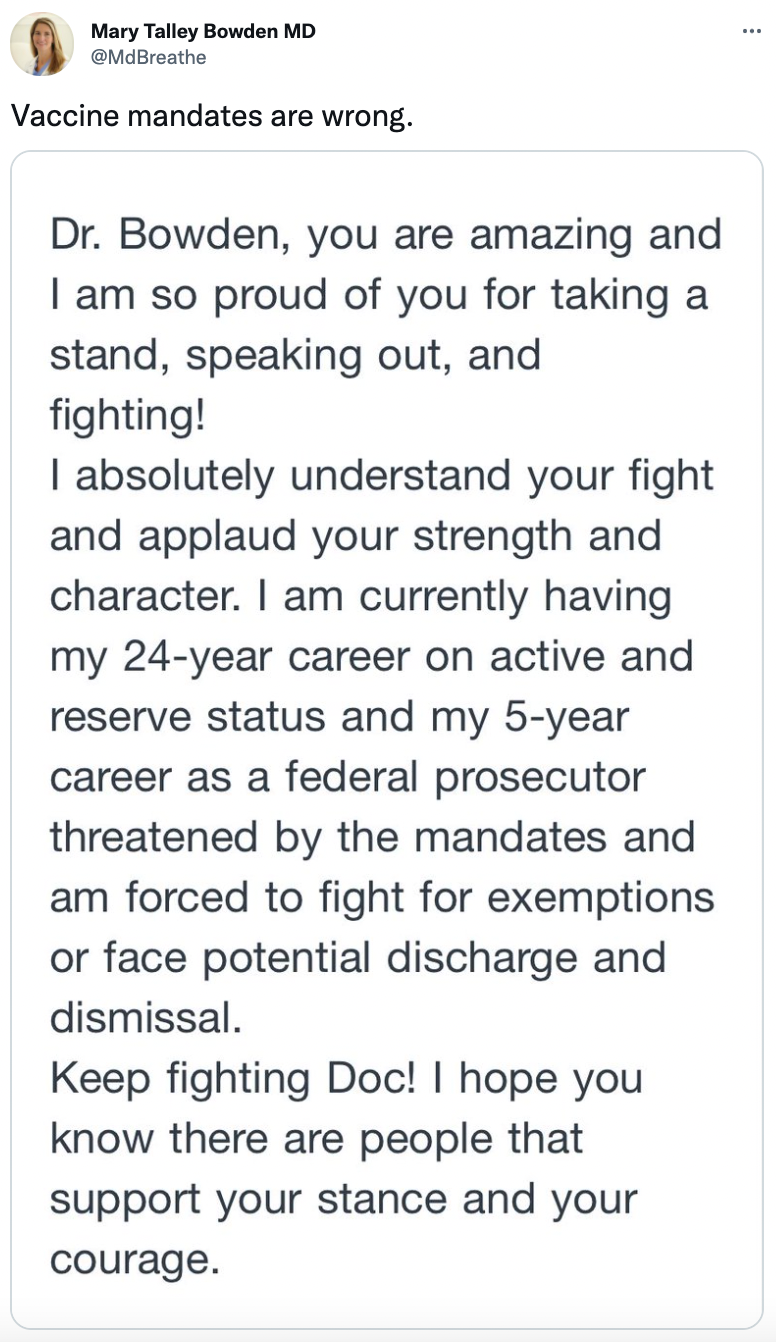 Apart from criticizing vaccine mandates, Bowden has also used her Twitter account to promote anti-parasitic drug Ivermectin as a COVID-19 treatment. The CDC and FDA maintain that the drug is not effective against the virus, despite some medical practitioners and studies claiming it is.
Houston Methodist has suspended Bowden's privileges because of "spreading dangerous misinformation" and "harmful" political and personal opinion about COVID-19 treatments and vaccines, a spokesperson said.
In a statement, Bowden's lawyer, Steve Mitby, said she was not anti-vaccine.
"Like many Americans, Dr. Bowden believes that people should have a choice and believes that all people, regardless of vaccine status, should have access to the same high quality health care," Mitby said in an email to The Post.
Houston Methodist was one of the first hospitals to enforce a vaccine mandate for employees. More than 150 employees have resigned or been fired for not complying with the mandate.
Mitby said that Bowden uses a combination of monoclonal antibodies and "certain experimental drug treatments" to treat COVID-19.
"Her early treatment methods work and are saving lives," Mitby added. "If America had more doctors like Dr. Bowden, COVID outcomes would be much better."