With one day until the US presidential election, Twitter has censored another statement from a high profile public figure that raises concerns about potential mail-in voting fraud.
Earlier today, Tom Fitton, the founder of the non-partisan educational foundation Judicial Watch, tweeted:
"Counting ballots that arrive after Election Day means countless ballots can be placed in mail after the in-person polls close (but before midnight). How does this not increase risk of voter fraud?"
Twitter swiftly hid the tweet behind a warning notice that claims the content of the tweet is "disputed and might be misleading about an election or other civic process."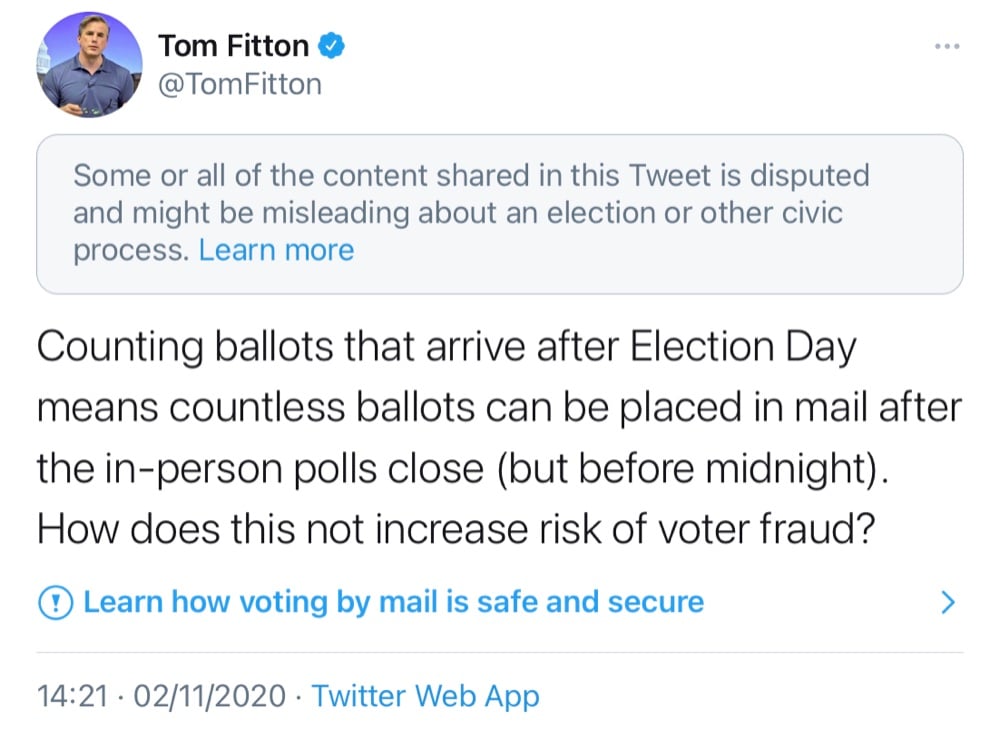 Twitter users now have to confirm they want to view the tweet before they can see its contents and are unable to like, retweet, comment, or share the tweet.
Under Twitter's rules, the tweet may also be removed from Twitter's search and recommendation features.
The censorship of Fitton's tweet is the latest of several examples of Twitter suppressing or forcing the removal of tweets that share stories about potential mail-in voting fraud or question the process.
President Trump, Trump campaign press secretary Hogan Gidley, and former acting Director of National Intelligence Richard Grenell have all had their tweets on the topic censored over the last 30 days
Not only does Twitter censor these statements but it also amplifies the narrative that "voting by mail is safe and secure" via new "misinformation" warnings that appear at the top of US user's Home and Search tabs.
Matt Whitlock, the Senior Advisor to the National Republican Senatorial Committee, slammed Twitter for censoring Fitton's tweet while taking no action against a tweet from Josh Shapiro, the Attorney General of Pennsylvania, which states: "If all the votes are added up in PA, Trump is going to lose."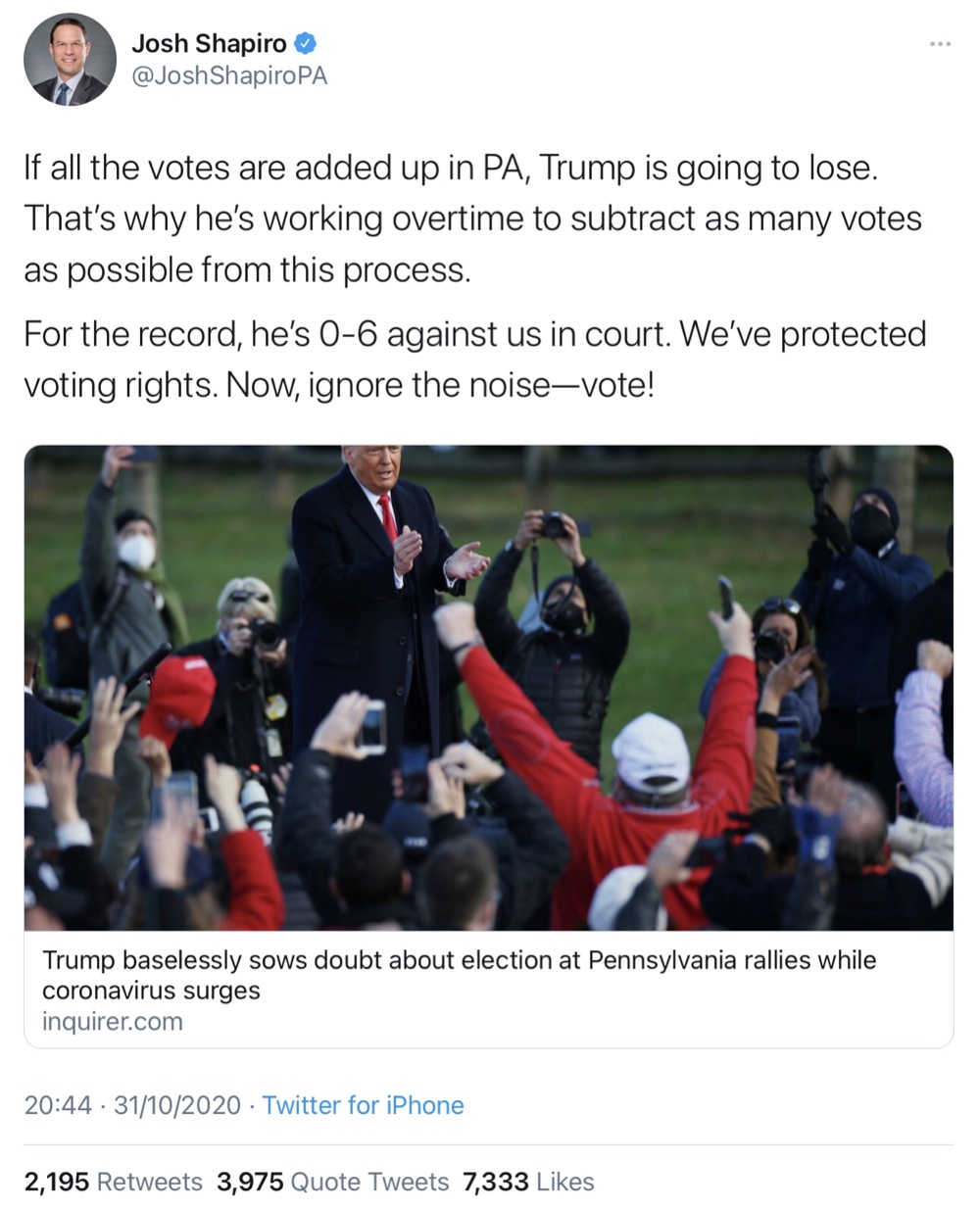 "@Twitter labeling this @TomFitton tweet about concerns that are being litigated now, and NOT labeling this outrageous @JoshShapiroPA tweet declaring the Pennsylvania election is already over is outrageous," Whitlock wrote. "Shapiro is an actual election official."