Twitter has suspended Dr. Simone Gold for posting about COVID-19. The doctor is one of the advocates of hydroxychloroquine as a treatment for the coronavirus and Twitter isn't a fan.
Dr Gold has already lost her job after a social media campaign called for her to get fired, and now she's found herself locked out of Twitter.
Last week, on Monday, Dr. Simone Gold, alongside other doctors calling themselves "American Frontline Doctors" held a press conference called "White Coat Summit." The purpose of the event was to "dispel the misinformation and myths" about the coronavirus touted by the media.
Their website says: "If Americans continue to let so-called experts and media personalities make their decisions, the great American experiment of a Constitutional Republic with Representative Democracy, will cease."
A day after the conference, the video, posted by Breitbart on Facebook, Twitter, and YouTube was removed by all of the Big Tech giants.
On July 30, Dr. Simone Gold revealed that she was fired by her employer, after working for about two decades in the ER, because of speaking out in favor of hydroxychloroquine.
Dr. Gold is a board-certified physician who has worked in ERs across California for more than three decades. During the press conference, she claimed to have had the first-hand experience with COVID-19 patients and that HCQ works.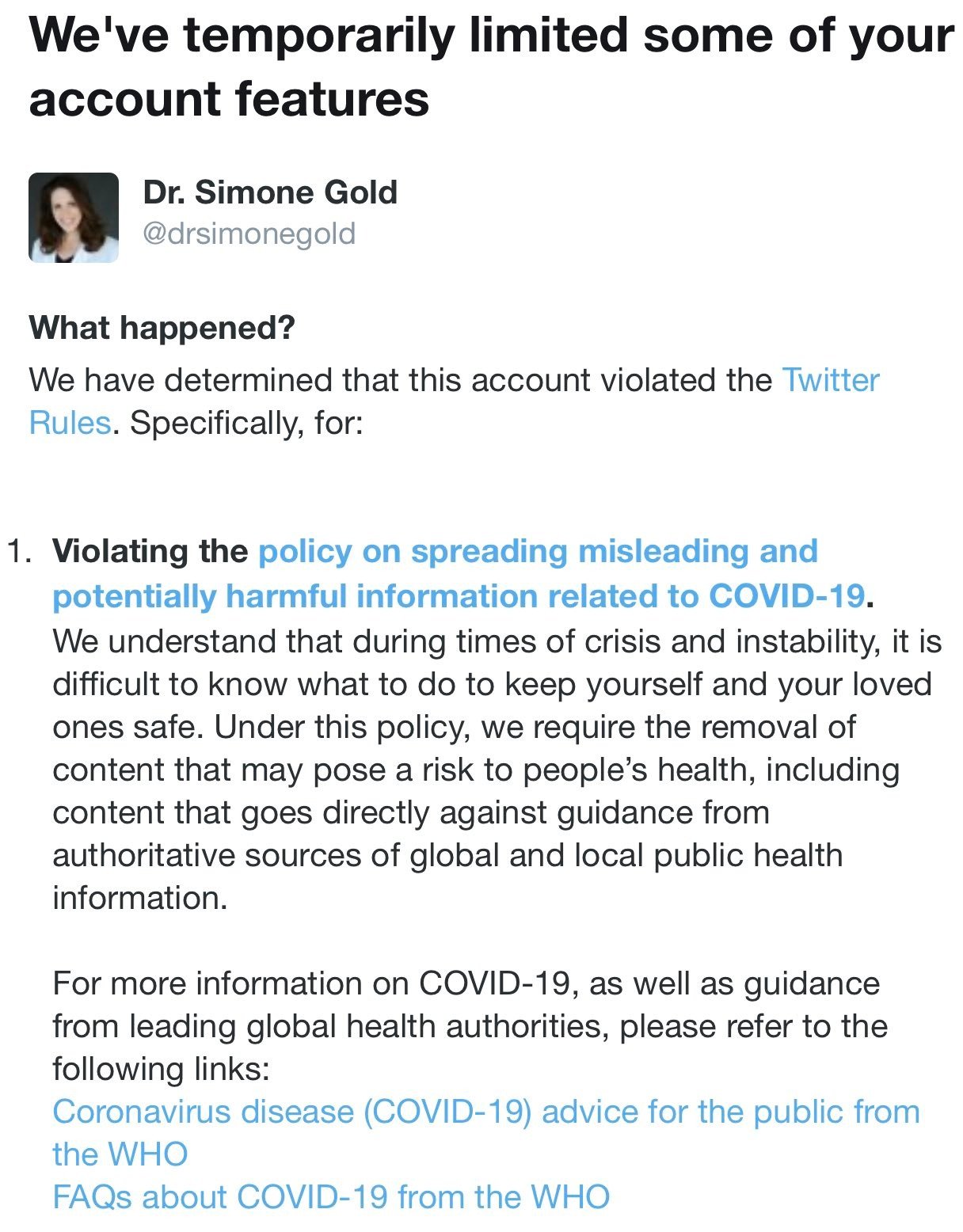 Yesterday, Twitter temporarily suspended the doctor's account. Today, after her suspension was lifted, she wrote:
"Twitter locked my account for 12 hours & forced me to delete a tweet pertaining to treatment options for COVID-19."
The screenshots accompanying the tweet show that she was suspended for "violating the policy on spreading misleading and potentially harmful information related to COVID-19." For the suspension to be lifted, she had to delete the tweets violating the "misinformation" policies.
News of her suspension was first disclosed by a tweet by Mike Coudrey, which read: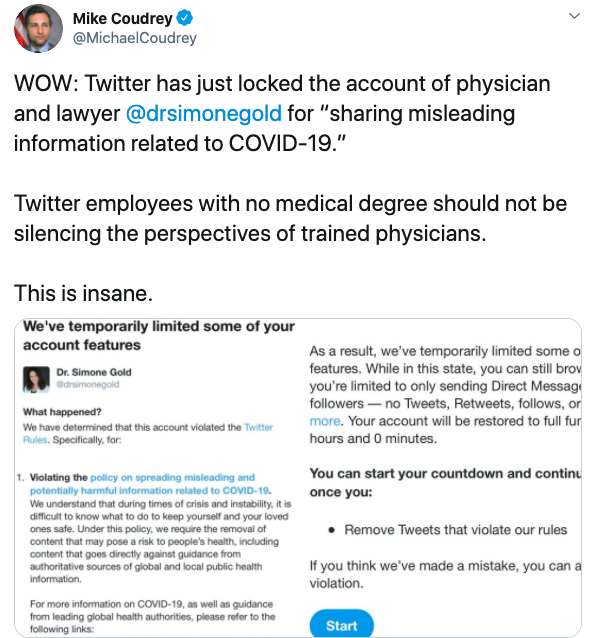 "WOW: Twitter has just locked the account of physician and lawyer @drsimonegold for "sharing misleading information related to COVID-19."