The UK Prime Minister Boris Johnson said he will ask social media companies to "up their game," insisting they should reveal the details of the anonymous trolls who racially abused the black players in England's team who missed penalties in the Euro 2020 final on Sunday.
In the Euro 2020 final game against Italy, Three Lions stars Bukayo Saka, Marcus Rashford, and Jadon Sancho (all black) missed their chances in the penalty shootout, resulting in a loss for England. Online trolls responded to the loss by racially abusing the three stars, some even using monkey emojis.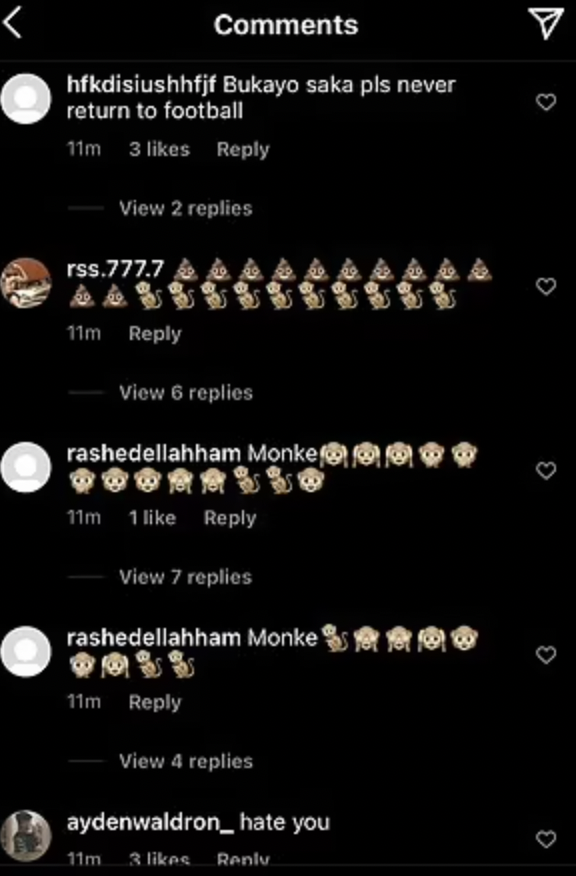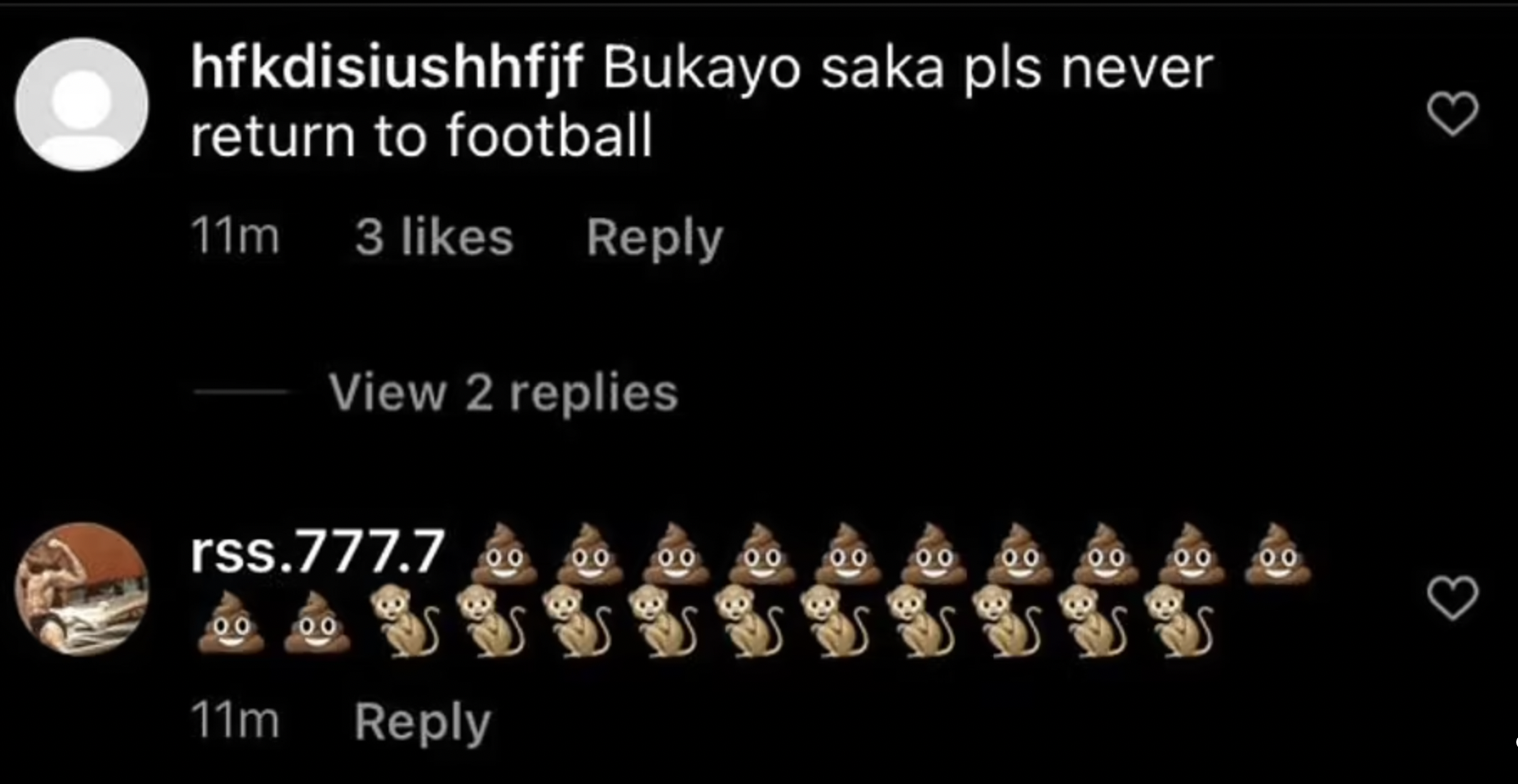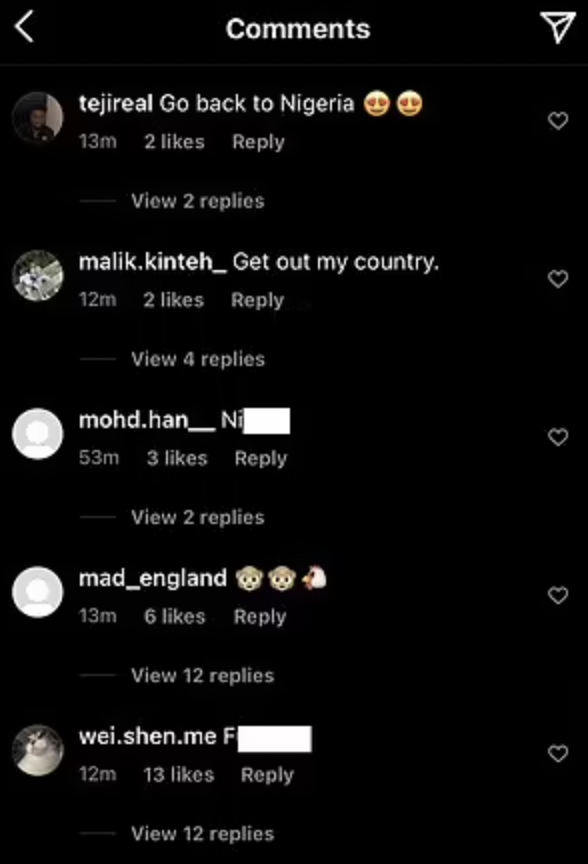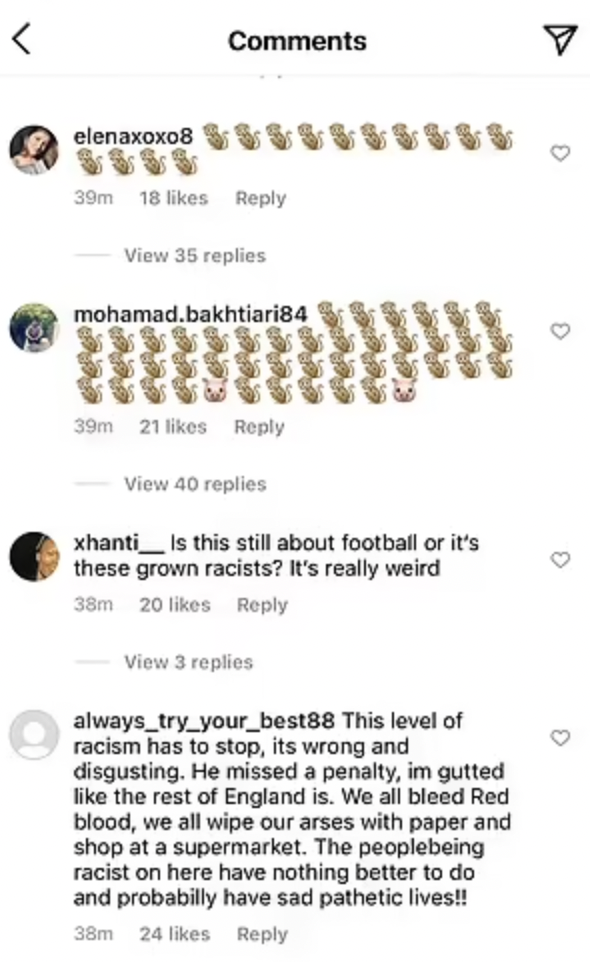 The incident has ignited a conversation about online anonymity in the country with lawmakers calling for social media companies to go as far as having names and addresses on file.
Yet, by all appearances, most (but not all) of the racist comments were coming from countries other than England and much of it consisted of bots. According to England manager Gareth Southgate, most of the comments were coming from abroad.
While there's not yet any evidence of this, early research has suspected that troll bots may have taken advantage of the Euro 2020 Final to sow discontent in an already-fractured world. "It will be totally unsurprising if trolls started sharing bad stuff for these players, given that their goal is to sow public discord, and this is an excellent opportunity to do so," says Savvas Zannettou of the Max Planck Institute for Informatics in Germany, who studies information warfare online.
Yet, despite this, in the rush to judgement, hundreds of thousands of people have signed a petition calling for a China-style approach to social media and giving government and social media companies information on its users in a bid to end racist comments online.
If such a step was implemented in the United Kingdom, not only would it be a major invasive step and chill what remains of free speech in the country (? free speech requires privacy), it would also create a haven for data breaches.
The Premier League's executive director Bill Bush told BBC Radio Four's Today Programme: "The frustration really is that, in terms of online, whether it's the police or us, there is nothing we can do when Facebook, Instagram and Twitter do extraordinarily little to deal with the abuse.
The PM used an already-planned Tuesday meeting with representatives from social media companies to "reiterate the urgent need for action" against the online comments. Addressing the cabinet earlier, Johnson described the trolls as having emerged from "the darkest recesses of the Internet.'"
"We expect social media firms to do everything they can to identify these people," said the PM's spokesperson, when asked for comment.
UK legislators echoed the PM's sentiment that social media companies should help hunt down the trolls.
"We want real-life consequences for the people who are tweeting this abuse," a source told the Times. "We need to find out who these people are and make examples of them. This is not beyond their (social media firms') capabilities."
Culture Secretary Oliver Dowden warned that if these platforms do not act swiftly, they will be held accountable through the new controversial Online Safety Bill that is already seen as a disaster for free speech.
"Social media companies need to up their game in addressing it and, if they fail to, our new Online Safety Bill will hold them to account with fines of up to 10 percent of global revenue," Dowden said in a statement.
The bill mandates online platforms to protect their UK users from online abuse and harassment. But critics warn that the bill could have a chilling effect on the freedom of expression.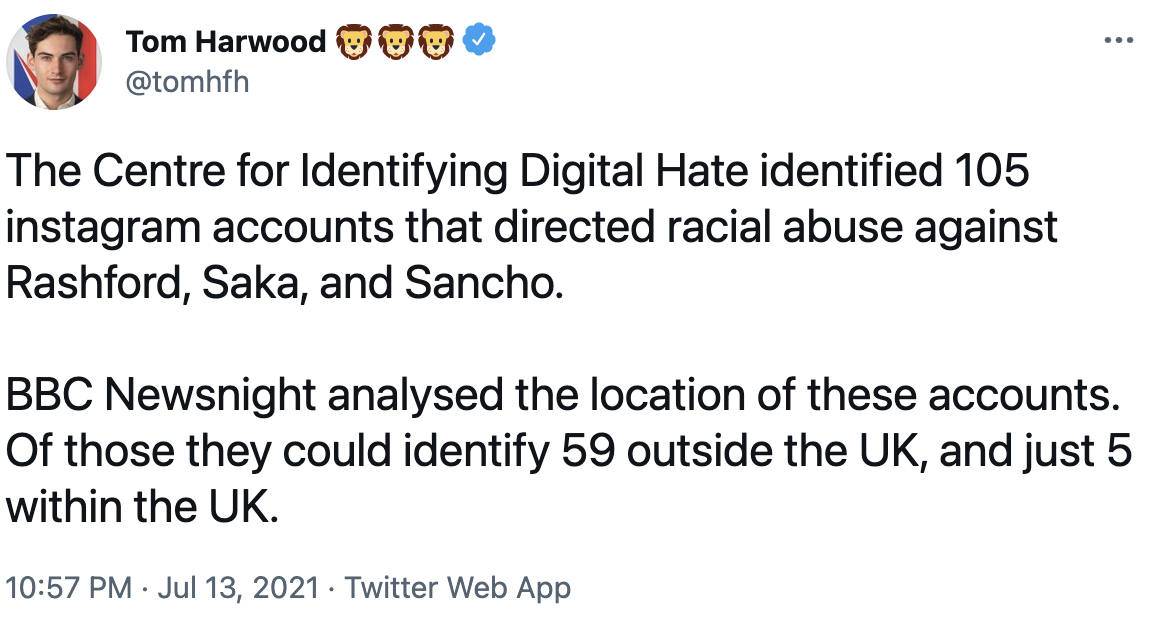 So far, Twitter and Facebook have not identified users, but have removed the abusive posts and condemned the online trolls.
In a statement, Facebook said: "No one should have to experience racist abuse anywhere, and we don't want it on Instagram.
"We quickly removed comments and accounts directing abuse at England's footballers last night and we'll continue to take action against those that break our rules."
Twitter said it had removed over a thousand abusive posts targeted at the three players following the loss.
A spokesperson for the social media site said: "The abhorrent racist abuse directed at England players last night has absolutely no place on Twitter.
"In the past 24 hours, through a combination of machine learning based automation and human review, we have swiftly removed over 1,000 Tweets and permanently suspended a number of accounts for violating our rules – the vast majority of which we detected ourselves proactively using technology."