Accrete AI has announced that it has been awarded a contract by US Special Operations Command (USSOCOM) to deploy its tool called Argus Social, which is supposed to provide real time prediction of "disinformation threats from social media."
Accrete – described as a dual-purpose company, whose website declares that it provides "universally configurable, reliable, and accurate AI agents for decision automation" – announced the deal with USSOCOM in a press release.
It notes that Argus is designed to first analyze social media data (from what it refers as "open source" threats – meaning, publicly available content perceived as threat) and then make predictions based on this data.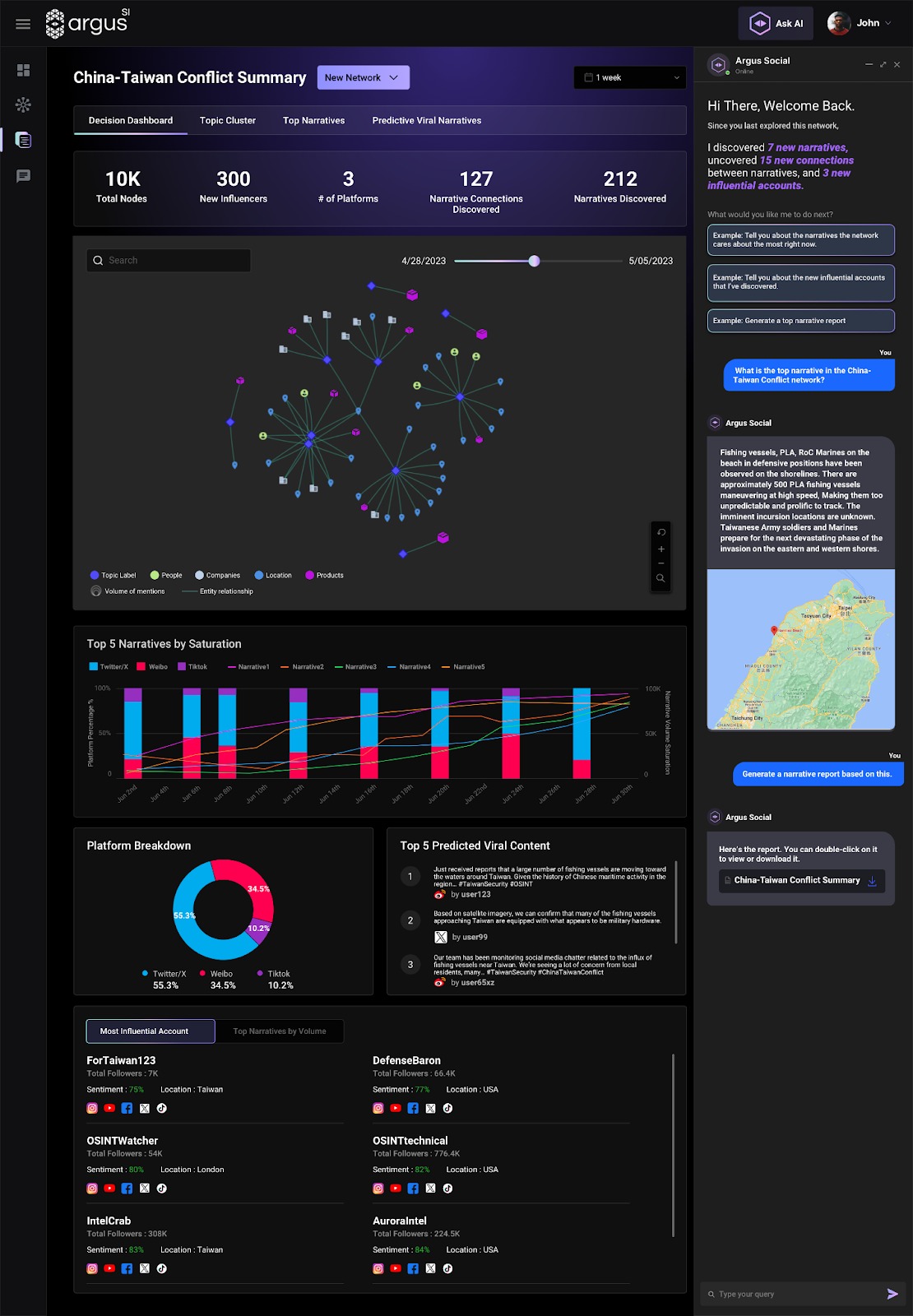 What it's supposed to predict are "emergent narratives" – and clients receive something the company touts to be generated intelligence reports, produced at a speed and having a scale that "empowers" the military to then proceed to "neutralize viral disinformation threats."
It's a pretty grand pitch, and one that the US Department of Defense has already bought into, and bought, since Accrete already has a deal with DoD, dating back to 2022. Now, a new contract concerns USSOCOM specifically, and is meant to give real time capability of "social media threat prediction."
Accrete founder and CEO Prashant Bhuyan is quoted as saying that US national security and civil society face threats from the various ways synthetic media created by "AI" are used on social media, adding that since it is "widely recognized" that the social media space is unregulated, adversaries take advantage of vulnerabilities and "manipulate behavior through disinformation."
It isn't clear, however, what kind of social media regulation would prevent "vulnerabilities" that allow for manipulation "through disinformation."
"USSOCOM is at the tip of the spear in recognizing the critical need to identify and analytically predict social media narratives at an embryonic stage before those narratives evolve and gain traction," said Bhuyan.
According to the same press release, Bhuyan is very optimistic about the future of the kind of "predicting" products Accrete is selling, expecting the market to "explode" – as the CEO claims that both governments and private companies face "an urgent need" to deal with content such as deepfakes, "viral narratives," and more of what is considered here as harmful social media applications of AI.
With this in mind, Accrete also announced what it calls an enterprise version of the existing tool, Argus Social. This new version, Nebula Social, will be available later in 2023, promising the same functionality – disinformation threat detection.
"Managing AI-generated synthetic media risk requires an AI agent capable of autonomously learning what is most important to an enterprise and predicting the most relevant emergent social media narratives across modalities, including language, image, video, and audio, before they influence behavior," the Accrete announcement said.