The University of Tennessee-Chattanooga, a public college, fired its assistant football coach for an online post disparaging Georgia politician Stacey Abrams and containing claims of voter fraud in the state of Georgia. The university, including the head coach, condemned the tweet.
According to a since-deleted bio on the university's website, Chris Malone was an assistant and offensive line coach for the school's football team, Mocs. He had been at the school for two years.
Last week, when the Georgia run-off senate race was called for the Democrats, Malone took to Twitter to express his disapproval:
"Congratulations to the state of GA and Fat Albert @staceyabrams because you have truly shown America the true works of cheating in an election again!!! Enjoy the buffet, Big Girl! You earned it!! Hope the money was good, still not governor!"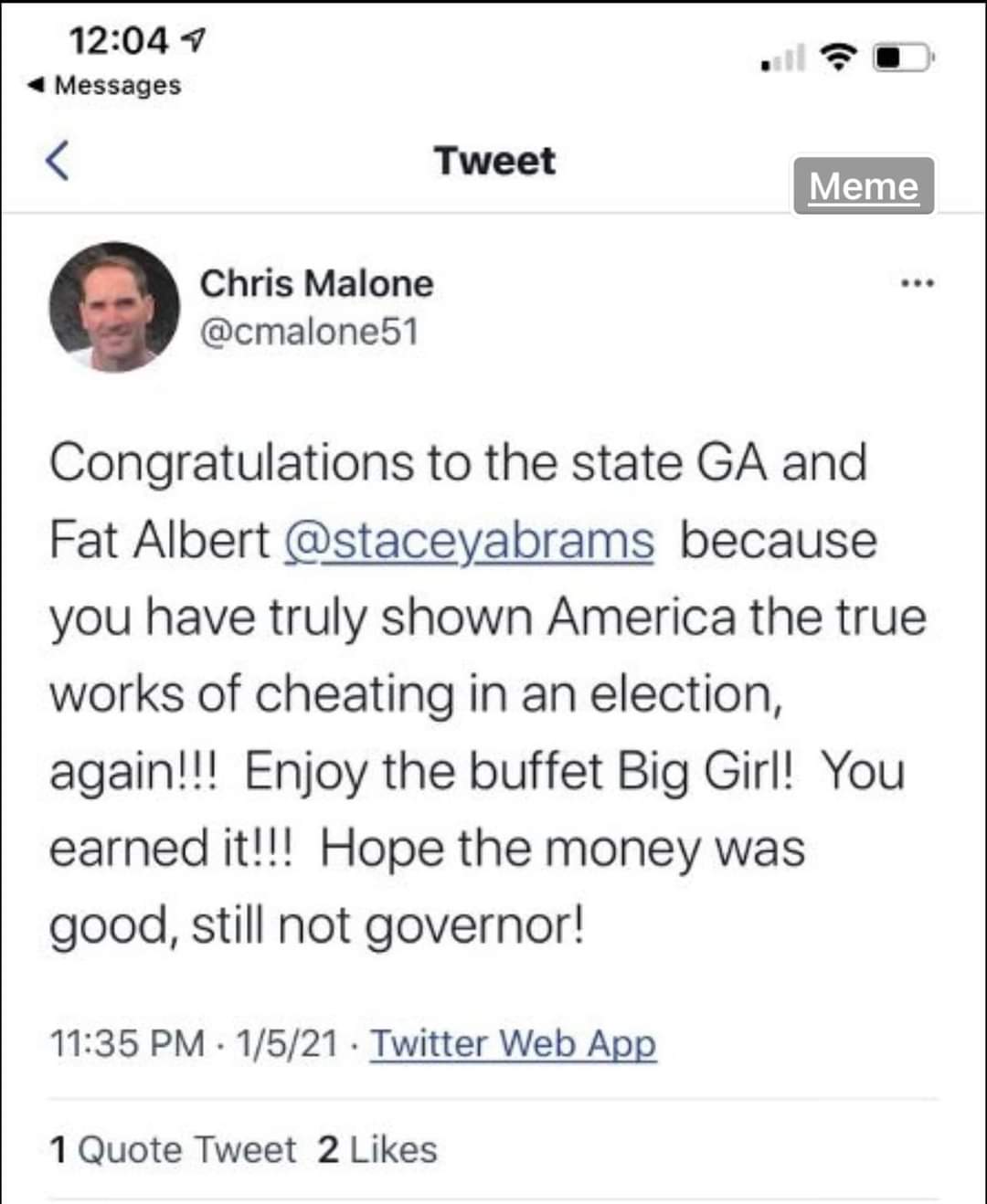 Users on social media quickly started a campaign to get Malone fired.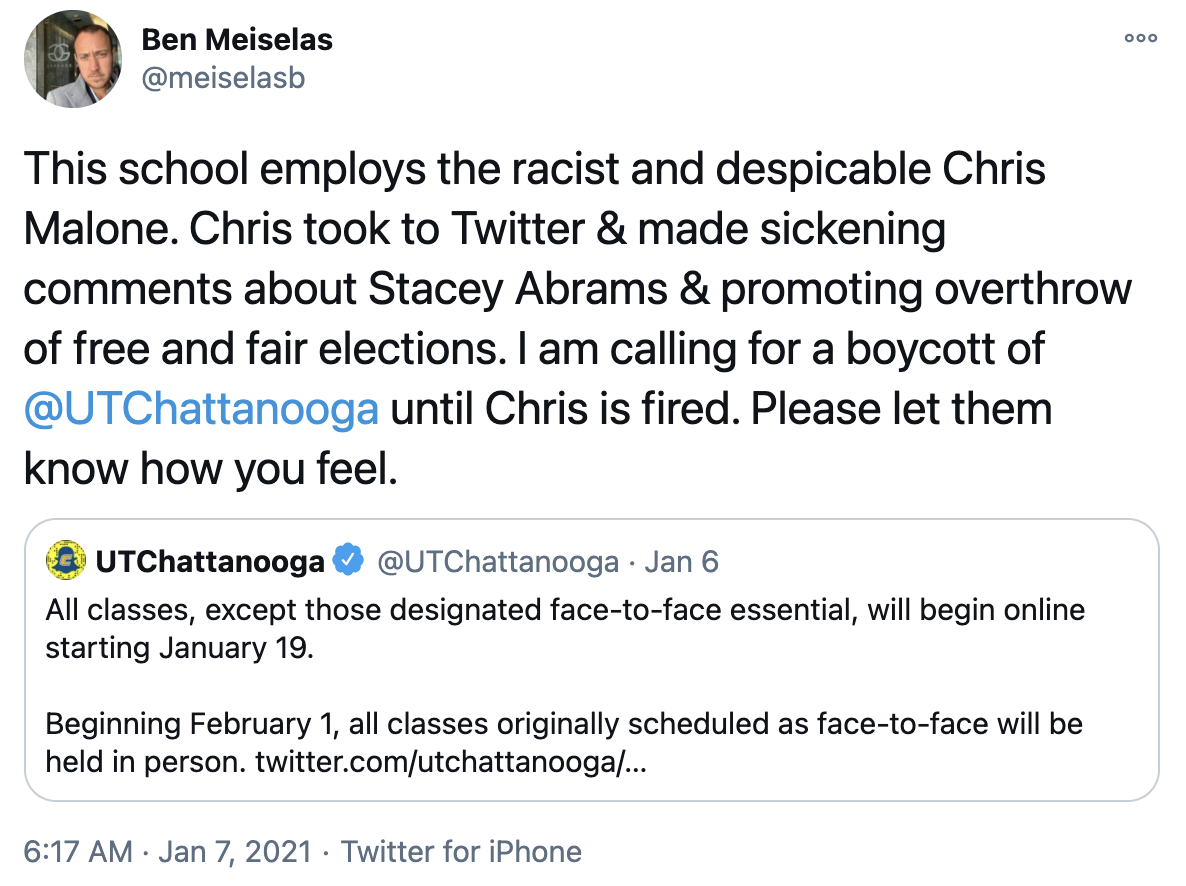 Some analysts allege Stacey Abrams played a significant role in getting Biden and the two Democrat senators in Georgia elected.
Abrams has tried to get elected governor in the state of Georgia unsuccessfully.
The university immediately condemned Malone's tweet. In a video posted on the school's YouTube channel, Steven Angle, the chancellor, said:
"The tweet was hateful, hurtful, and untrue. Coach Malone is no longer part of this university."
He continued to say that, as a faculty member, Malone failed to behave in a tolerant and respectful way.
"The University of Tennessee at Chattanooga does not tolerate and unequivocally condemns discrimination and hatred in all forms," he added.
The head coach of the football team, Rusty Wright, said Malone crossed the line in the tweet.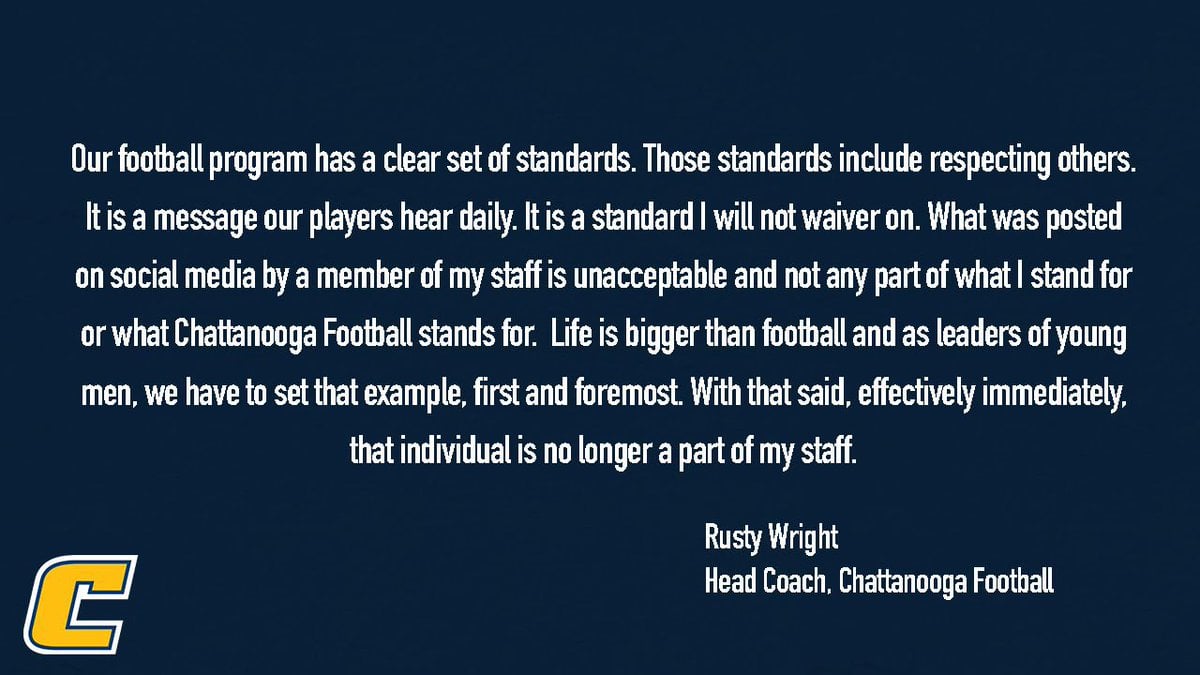 "What was posted on social media by a member of my staff is unacceptable and not any part of what I stand for or what Chattanooga Football stands for," Wright said.