Senator Elizabeth Warren is now accusing the social media giant Facebook of getting in a backdoor deal with Trump – which, according to Warren, explains why he is still allowed to post "misleading" ads on Facebook.
Through a series of tweets, Warren explained her perspective on how President Trump and Facebook CEO Mark Zuckerberg have potentially gotten into a secret arrangement after they met with each other in Washington two weeks ago.
"Trump and Zuckerberg met at the White House two weeks ago. What did they talk about? After that meeting, Facebook quietly changed its policies on 'misinformation' in ads, allowing politicians to run ads that have already been debunked by independent, non-partisan fact-checkers. Put another way, Facebook is now okay with running political ads with known lies," read a few tweets from Warren.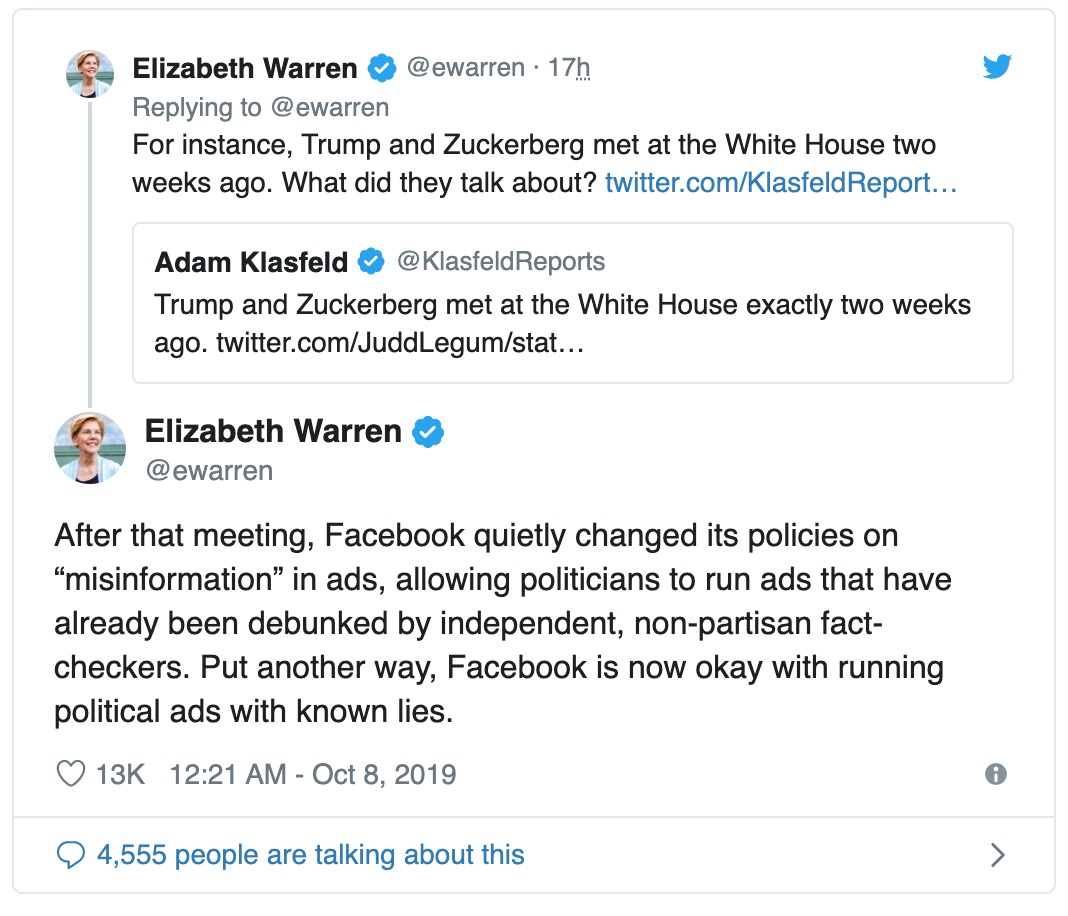 It is to be noted that the rising Democratic candidate and the social media giant's CEO may have had a potential fall out. While Warren is attacking Facebook for influencing the elections, a leaked audio clip from an internal meeting had revealed that Zuckerberg saw Warren as an "existential threat" to Facebook.
Though Warren did not provide any evidence regarding her accusations against Facebook and Trump, she referred to how Facebook allowed Trump to promote the corruption scandal of Joe Biden's family, which several TV networks have refused to cover.
Warren also highlighted the fact that Facebook had failed to live up to its claims about "disinformation" after the 2016's Cambridge Analytica scandal.
"There's no indication that Zuckerberg or Facebook executives have come to terms with the role their unpreparedness played in that successful attack, nor have they shown that they understand what needs to be done to prevent another attack in the 2020 election," tweeted Warren.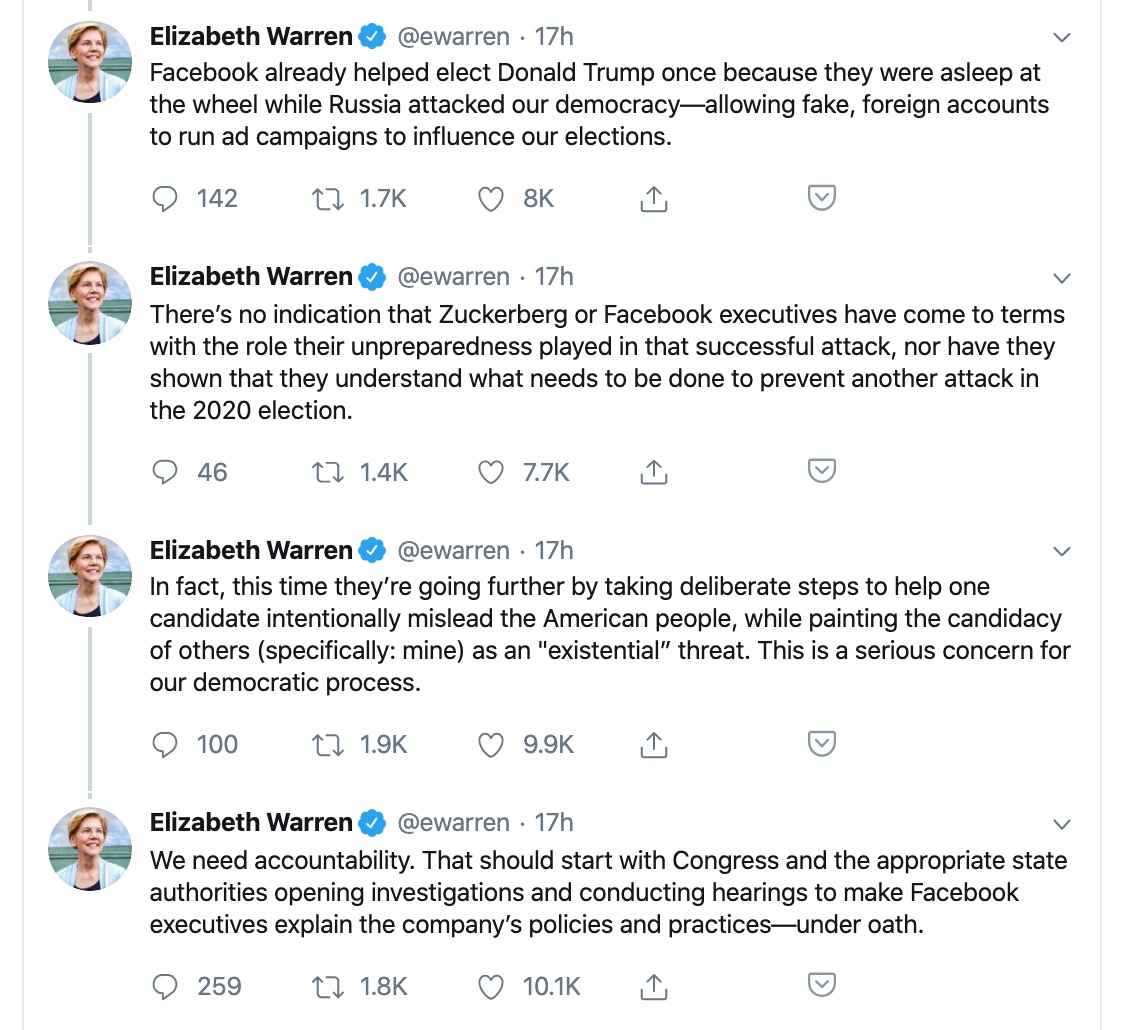 Regarding Facebook's new content guidelines where the company said that it now allowed politicians to break the content rules of the platform, Warren tweeted saying: "In fact, this time they're going further by taking deliberate steps to help one candidate intentionally mislead the American people, while painting the candidacy of others (specifically: mine) as an "existential" threat. This is a serious concern for our democratic process."
After Zuckerberg's comments against Warren have become public, Facebook inevitably opened itself to political scrutiny; even Warren's tweets in that manner indicate that she may potentially gain a political upside as a result of her crusade against the social media giant.