With an estimated 128 million visitors per month, Y2Mate is probably the world's largest YouTube-to-MP3 ripping site. Intriguingly, the platform is currently showing a shutdown message to millions of users, noting that the service has completely shut down. That is not the case.
Y2Mate.com is possibly the most popular platform in this sector, but recent developments have prompted concerns about the site's future.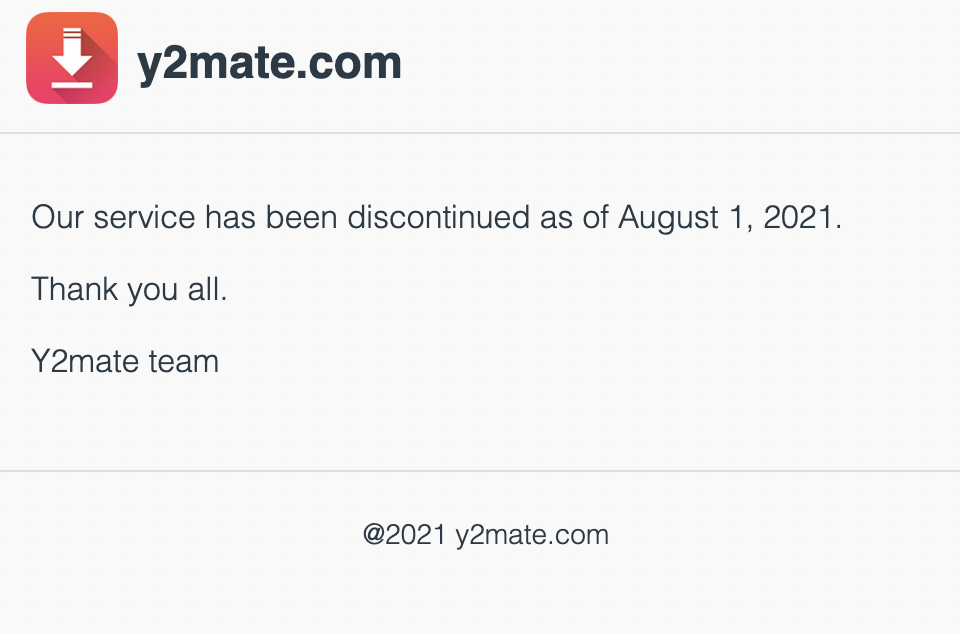 TorrentFreak reported that, according to SimilarWeb statistics, the United States has the most visitors to Y2Mate than any other country. Every month, around 12 million of its 128 million members do so. However, as of this writing, many (if not all) of those visitors have been told that the Y2Mate service has been stopped as of August 1.
With so many Y2Mate users receiving this message, one could be forgiven for guessing that the show had stopped. However, upon closer examination, the declaration is far less global and final than it looks.
Questions arose as to why the site seemed to have taken action against US and UK users. Here's the thing, there are legal streaming services that geo-block content because they do not have the proper licensing to broadcast it in a certain location. However, this doesn't apply to stream-ripping services, which points this case to an issue of discrimination.
After extended tests, the shutdown notice didn't pop up in some other countries, only visitors from the United States and the United Kingdom were the ones blocked by Y2mate.
All this seems to be strange because traffic from the United States to Y2Mate has been increasing recently, blocking such visitors makes no economic sense. However, there are significant precedents in the ripping industry that demonstrate that geo-blocking can lead to legal action.
If the current decision to prevent access from the United States and the United Kingdom is not extended to other regions, Y2Mate might lose 15 million or more visitors each month. The fact that the site hasn't been shut down completely means that anyone with the ability to bypass a geo-block (through VPNs or proxies, for example) may still access it.
It's unclear if this will be enough to avoid legal action or meet the requirements of a possible settlement deal.