After removing a video about the Nashville shooter's manifesto earlier this week, YouTube is back at it again and has taken down another video that discussed both the manifesto and Facebook's censorship of it.
In the video, which was posted by news, opinion, and entertainment site Not the Bee on Tuesday, host Ashley St. Clair talked about the leaked manifesto being "censored by Big Tech overlord Mark Zuckerberg on Facebook," criticized Facebook for invoking its rules on "violence and incitement" to censor the manifesto, criticized authorities for withholding the manifesto for months, showed and read the leaked pages from the manifesto, and discussed the manifesto.
But YouTube swiftly censored the video, claiming that it violated the platform's rules on "violent criminal organizations."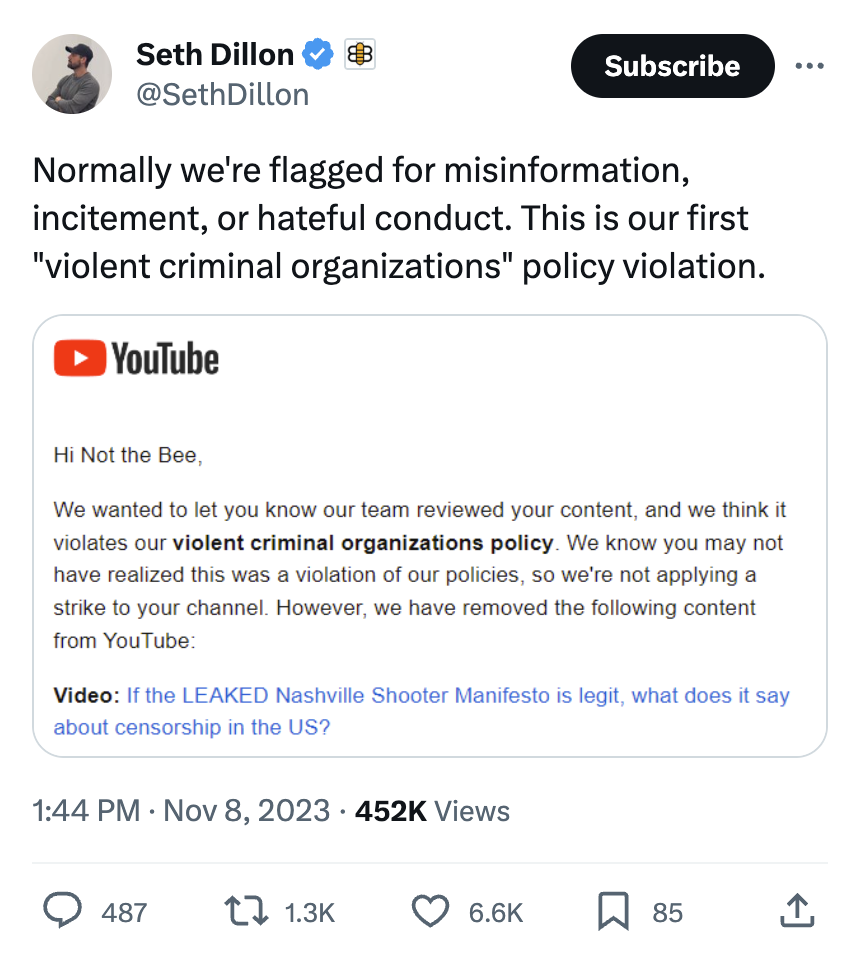 YouTube also denied Not the Bee's appeal to reinstate the video.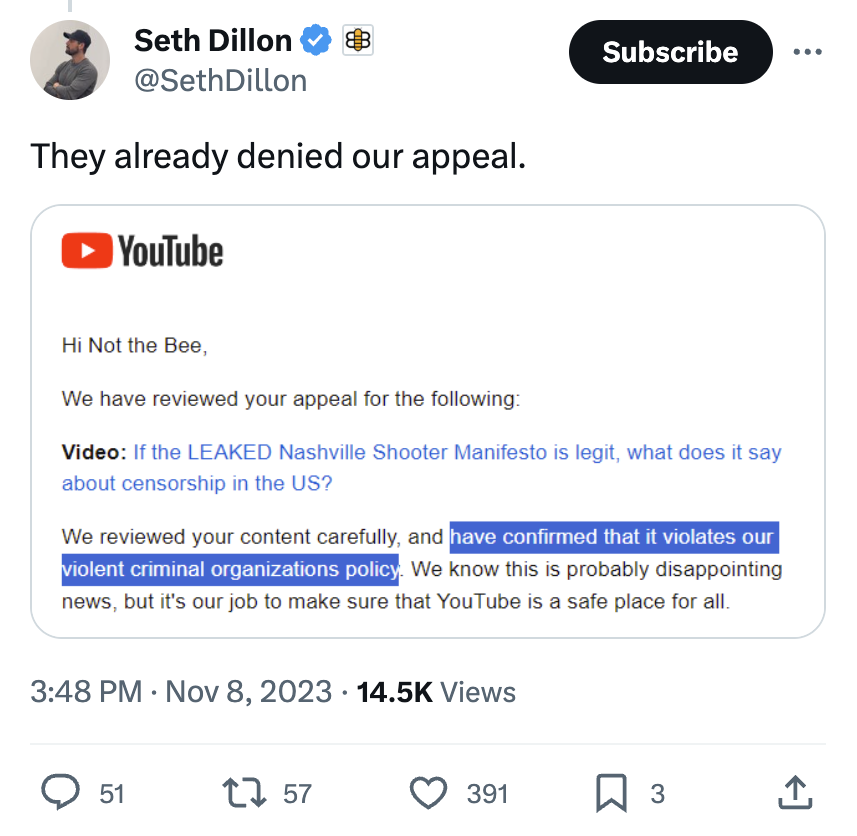 YouTube and Facebook's silencing of those who discuss the Nashville shooter's manifesto follows conservative commentator Steven Crowder's publication of three leaked pages from the manifesto on Monday. Prior to Crowder making these pages public, the manifesto, which was collected after the March 27, 2023 mass shooting at Nashville's The Covenant School, had been withheld for more than seven months.
While Big Tech has censored multiple posts and videos discussing the manifesto, X owner Elon Musk and free speech video sharing platform Rumble have decried the censorship.
Musk responded to the censorship by saying YouTube had "lost their minds," while Rumble backed Crowder's story about the Nashville shooter manifesto after it was censored by YouTube.