The YouTube Studio application has recently received a new update, which adds options to combat copyright claims for new and old content creators, as they can now intercede directly in disputes that have to do with this issue. And if recent events with YouTube have been anything to go by, creators will be using this tool a lot.
YouTubers will be able to control all this from their back-end page, where they will have the possibility of trimming or modifying in some way the content that is allegedly generating the copyright problem. All this is possible thanks to the new option called "Assisted Trim", and to other new informative tabs.
To not lose the entire video
This information was presented through the Google products blog, where it was informed that the creators will have this new option so that "the content can be edited through a series of preset options where the claimed content is highlighted in the video".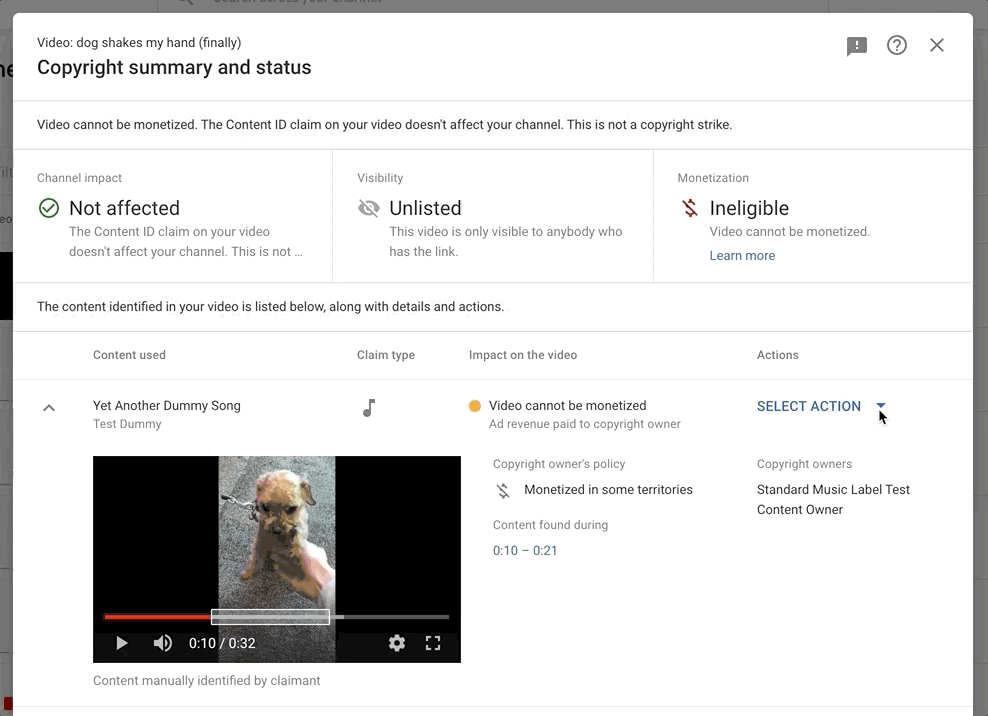 At the moment, the tool does not allow full editing by the user, but simply limits the editing to the problematic sections, which should be enough to be able to recover the monetization of the video. However, the YouTube team promised that in the future they will add the option to manually trim videos.
Similarly, with this Studio update, creators can filter a list of all their videos that have suffered a copyright claim (or even see those who have received a Copy Strike), and now the notification of the block will indicate who is claiming the copyright so that the Youtuber is clear about the cause.
The copyright problem on YouTube
Copyright disputes between content creators on YouTube and third parties have been a constant problem on the website, and YouTube has worked hand-in-hand with multiple companies to avoid such disputes, but positive results are difficult to get.
Earlier this year, the creators presented some problems with multiple labels such as Universal Music, which has a huge catalog of songs. Since mid-2019, rights-holders must now indicate the specific part for which they are claiming the video, which makes it harder for a company to simply remove the content, and gives the Youtuber the information they need to fix the video.
However, with YouTube adding these features, there's been an increase in incidents of false copyright claims in recent weeks and the tool doesn't address false copyright claims which are the biggest copyright-related issue on YouTube.