Last week, President Joe Biden signed an executive order that critics warn will allow the development of biased artificial intelligence.
The executive order is aimed at establishing an annual "equity action plan" to help "underserved communities," and is focused on calling for parameters that ensure AI is programmed to focus on promoting "equity."
The order contains a section titled "Embedding Equity into Government-wide Processes," where the Director of the Office of Management and Budget is directed "to support equitable decision-making, promote equitable deployment of financial and technical assistance, and assist agencies in advancing equity, as appropriate and whenever possible."
The section continues to provide guidelines about AI.
"When designing, developing, acquiring, and using artificial intelligence and automated systems in the Federal Government, agencies shall do so, consistent with applicable law, in a manner that advances equity."
Conservative commentators have criticized the order, accusing the Biden administration of attempting to develop biased AI.
"Biden's new executive order creating a national DEI bureaucracy has a special mandate for woke AI," tweeted a senior fellow at the Manhattan Institute, Christopher Rufo. The order instructs the federal government to '[protect] the public from algorithmic discrimination' and to deploy AI systems 'in a manner that advances equity.'"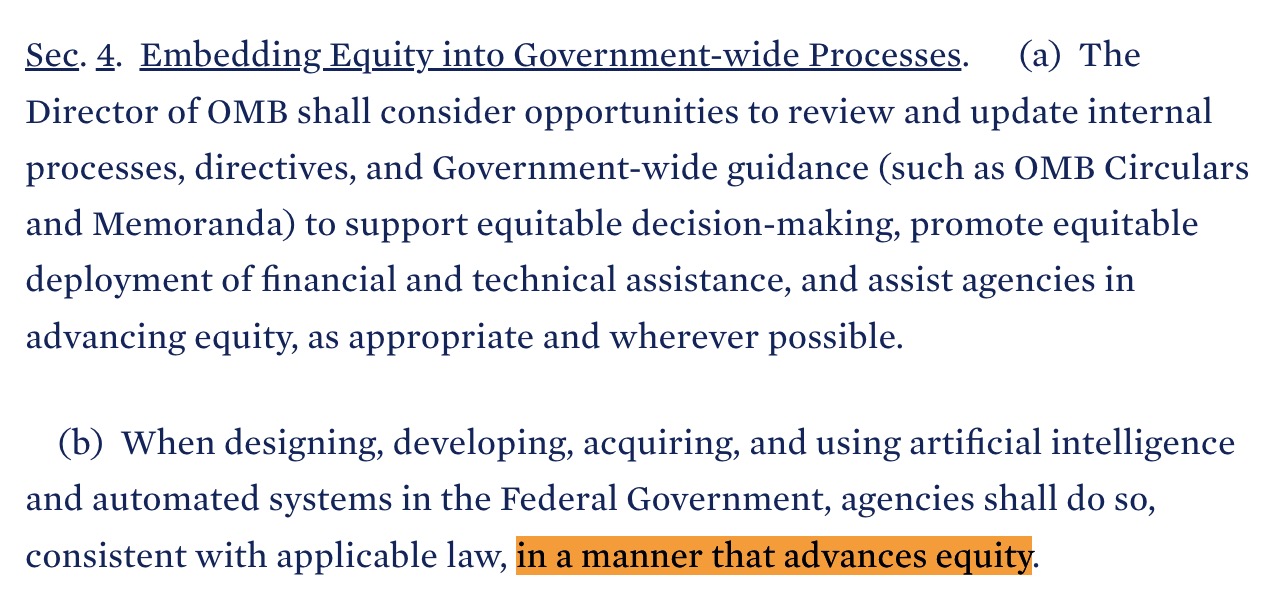 Colin Wright warned that the technology could have major consequences.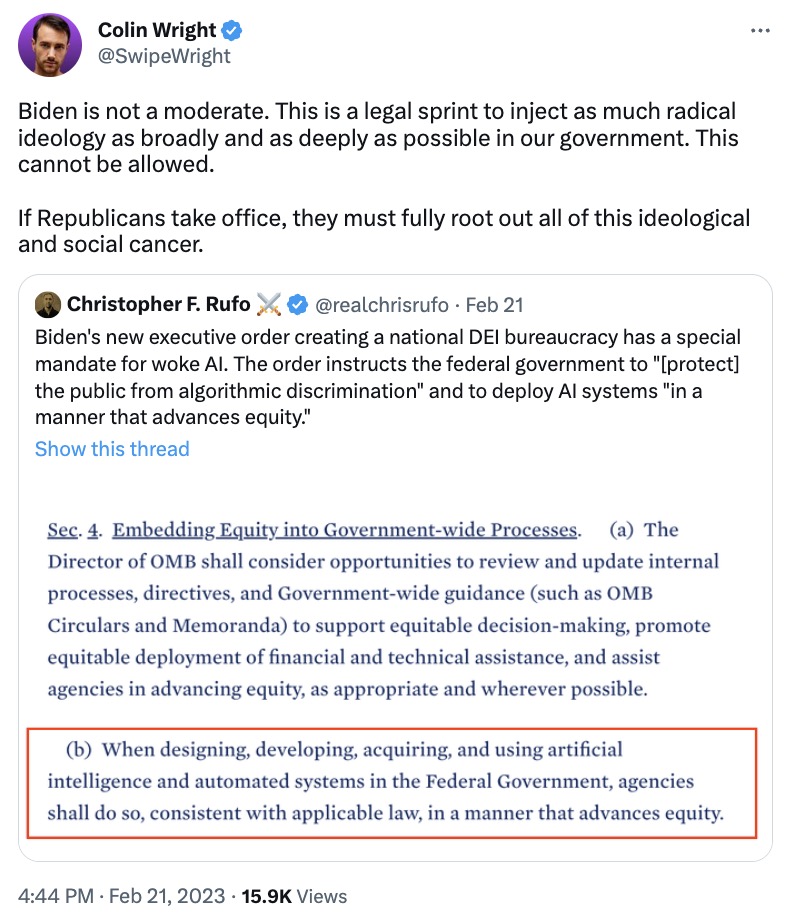 "Biden is not a moderate. This is a legal sprint to inject as much radical ideology as broadly and as deeply as possible in our government. This cannot be allowed," he wrote. "If Republicans take office, they must fully root out all of this ideological and social cancer."