The death of George Floyd has not only led to country-wide protests across the US, but has also sent shockwaves across the world. Not only has Floyd's death pushed social justice and racism awareness heavily into the public zeitgeist (the message being pushed by almost every mainstream brand), the aftermath has emboldened companies, organizations, and institutions to nip in the bud anyone who dares contradict any of the prominent sentiment that the situation has provided.
While the movement has been useful for pushing awareness of racism, radicals are using the opportunity to silence anyone who questions the basis of the riots and protests. Censorship is being pushed, there's a growing intolerance of those who don't subscribe to the anti-cop agenda, and accusations of racism are being leveraged to silence dissent.
Here are some of the cancel culture stories that have resulted:
Adam Rapoport from Bon Appetit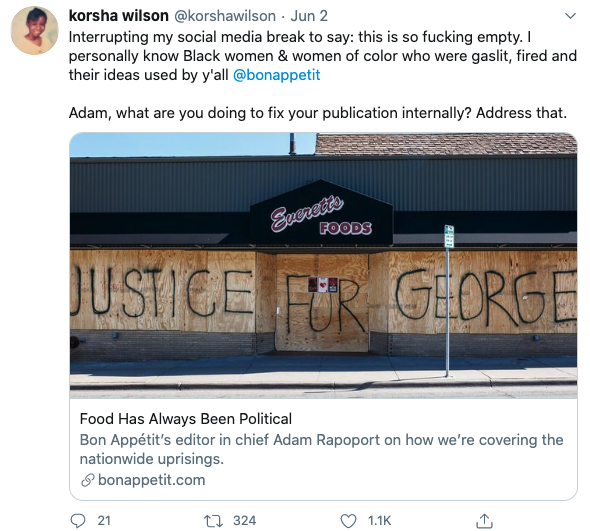 Rapoport has been working as the editor-in-chief of Bon Appetit for quite some time now. In response to the Floyd incident, Rapoport wrote a post, which then ended up fueling a Twitter war wherein several people started accusing the company for gaslighting women of color.
Things took an ugly turn where Rapoport's Instagram image from a party in 2013 resurfaced online, wherein he was, as critics are suggesting, wearing "brown face" for Halloween.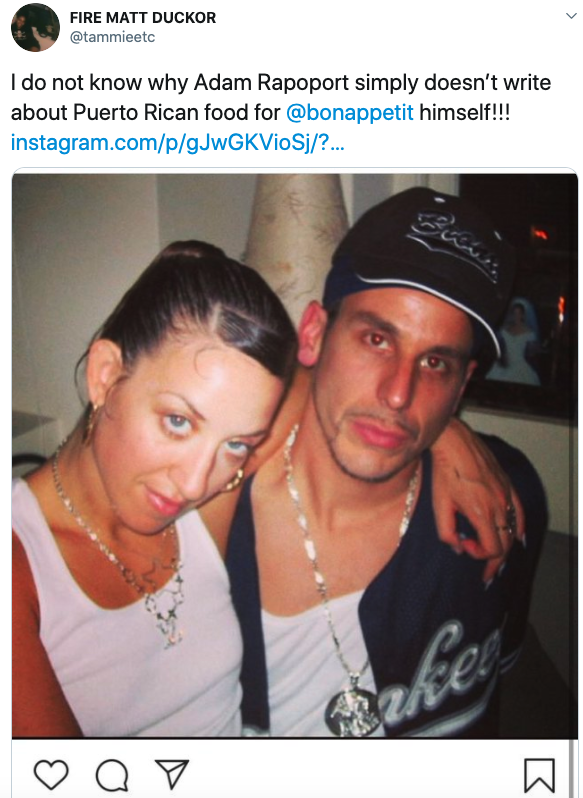 The image sparked a huge outrage which resulted in several employees asking for "changes" to be made. Rapoport then announced his resignation and stepped down from his position.
MTV star Dee Nguyen
In response to the protests, a "Blackout Tuesday" movement was started by the music industry which was soon adopted by people all across the social media. The basic theme was to stop posting and observe silence on social media for the day and upload a black square instead. Nguyen, despite taking part in "Blackout Tuesday", posted her personal pictures on the platform, which resulted in a user calling her out saying: "All you posted was a black square and went about your day and posting your lame ass thirst traps. Wake up!!! People are dying. Smh." She then replied saying, "people die every fucking day" and that he doesn't know her or what she does. She also said, "IDK why some of you think I'm anti-BLM. I've been saying that since the day I lost my virginity."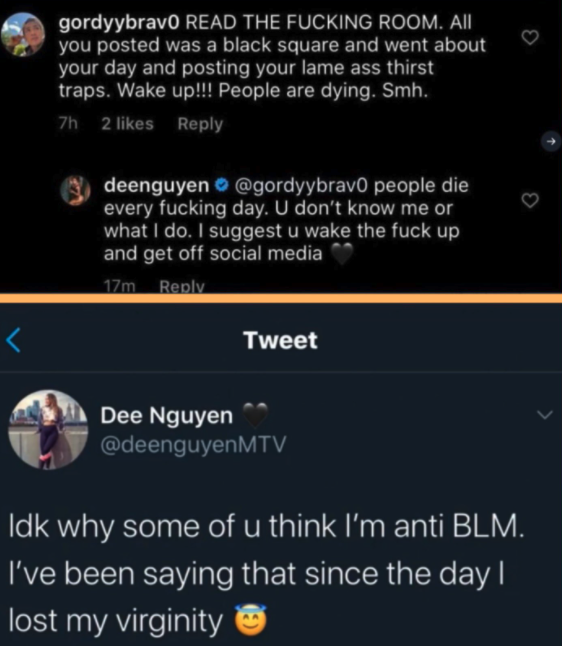 Her comments attracted instant backlash and MTV ended up cutting all ties with her.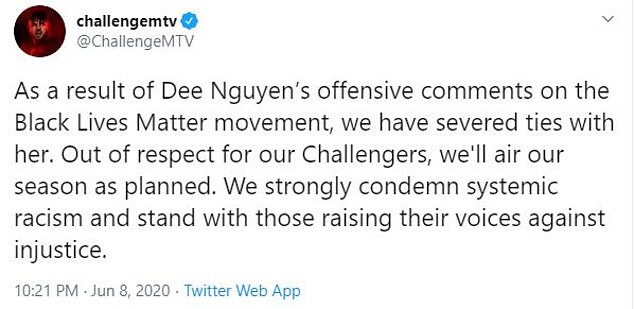 Christene Barberich from Refinery29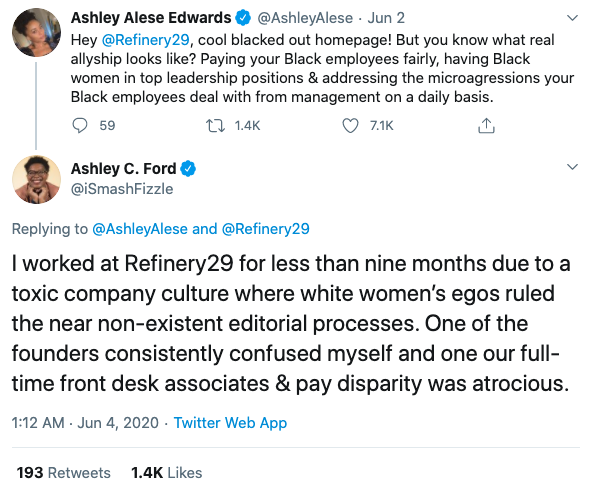 The co-founder and editor of the women's lifestyle publication had to step down as several women used the opportunity to level accusations on social media platforms such as Twitter and accused Refinery29 of discrimination during their tenure at the company.
After going through the accounts of discrimination that minorities have faced in the past in her company, Barberich came to the conclusion that she had to step down from her position. She wrote that she was stepping down from her leadership position to bring in diversity to the company and "spark a new defining chapter."
Claudia Eller from Variety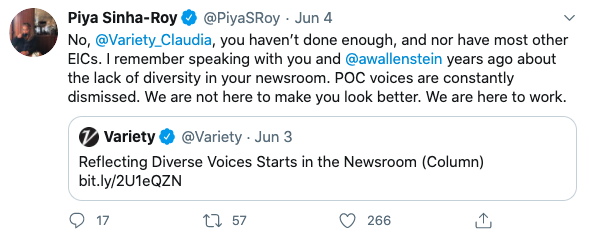 The editor-in-chief of Variety, Claudia Eller recently wrote an article highlighting the fact that Variety didn't have a very diverse staff and that she would work to change it. While the article itself received backlash online, a South Asian writer, Piya Sinha-Roy and Eller exchanged a particularly heated conversation on Twitter.
Sinha-Roy argued that Eller did not do enough to bring diversity in the newsroom and that she had brought that to Eller's attention ages ago. A meeting between PMC (the parent organization of Variety), Eller, and Variety staff who were offended by the Twitter war, resulted in Eller having to take a two-month administrative leave to "consider her actions".
Stockwell Day from CBC News Network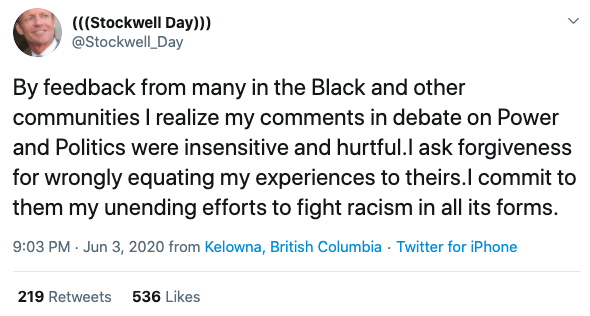 The former conservative cabinet minister who was serving as a commentator on CBC Network's Power & Politics had to step down from his position after he was under fire for expressing his views on racism across Canada. While the Canadian Prime Minister Justin Trudeau said that Canada was grappling with system racism, Day refused to believe so and said that Canada is not "systemically racist". Day's comments ran afoul with several Canadians and he also ended up apologizing for his comments, which, according to him, were insensitive.
Grant Napear from KHTK Sports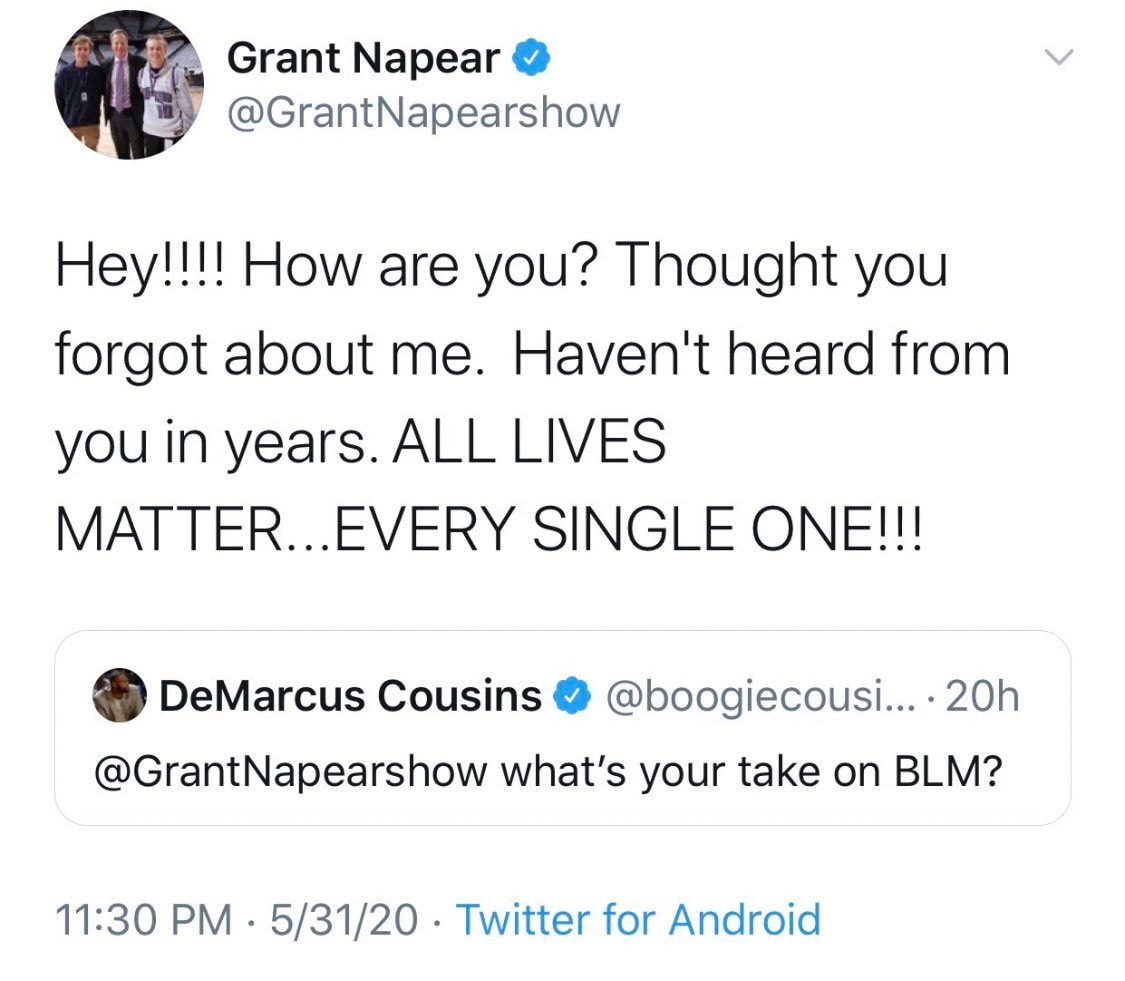 Napear is an NBA announcer and sportscaster who is now on leave from his radio station for tweeting: "All Lives Matter". In the wake of George Floyd's death, the phrase "Black Lives Matter" has become the lifeblood for the protests and outcry against racism, whereas the phrase "All Lives Matter", despite at onetime being popular with Democrats, is being accused of being a counter-argument. Former Sacramento Kings star DeMarcus Cousins ended up asking Napear about his views on the incident. The 60-year-old then wrote back saying, "All Lives Matter… Every Single One!" Napear's organization was not pleased with his tweet and considered it insensitive and placed him on "leave".
Professor Gordon Klein from UCLA's Anderson School of Management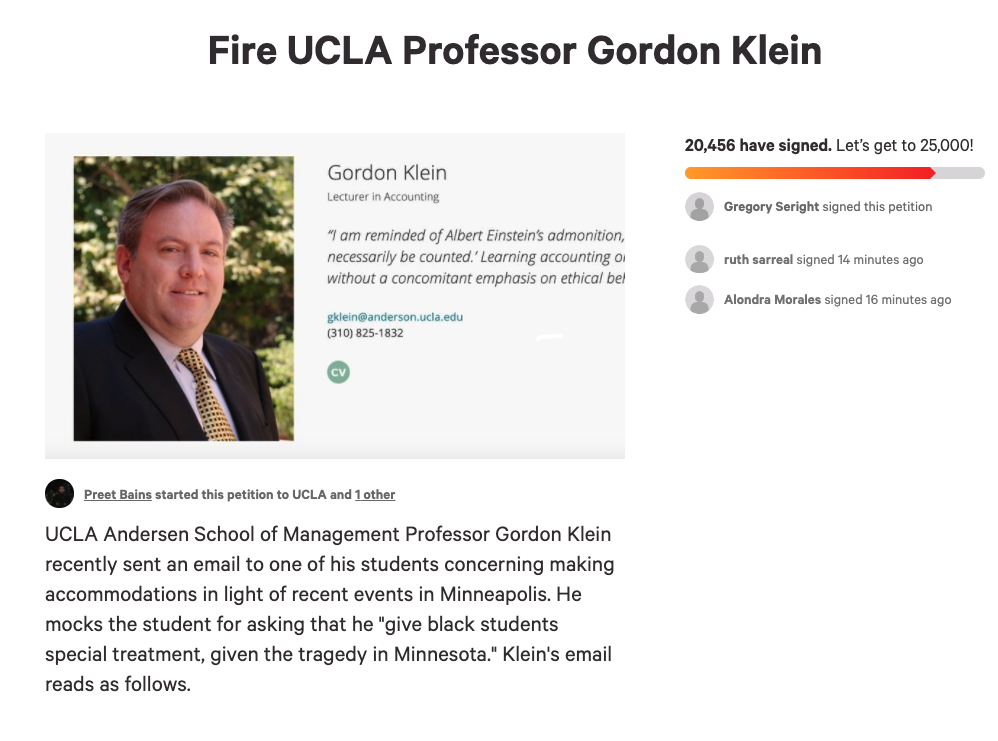 Professor Klein was asked to waive an exam for black and minority students as a result of George Floyd's death. The professor did not approve of the request and insisted that students take the test. In a response to an email asking to allow black students to skip finals, Gordon wrote: "Thanks for your suggestion in your email below that I give black students special treatment, given the tragedy in Minnesota. Do you know the names of the classmates that are black? How can I identify them since we've been having online classes only? Are there any students that may be of mixed parentage, such as half black-half Asian? What do you suggest I do with respect to them? A full concession or just half?" He also wrote in another email that he was bound by university rules and that he couldn't allow students to skip exams. Nonetheless, his email response was considered racist and inconsiderate, resulting in a huge movement wanting him fired from his position. Klein is now on leave.
Stu Peters from Manx Radio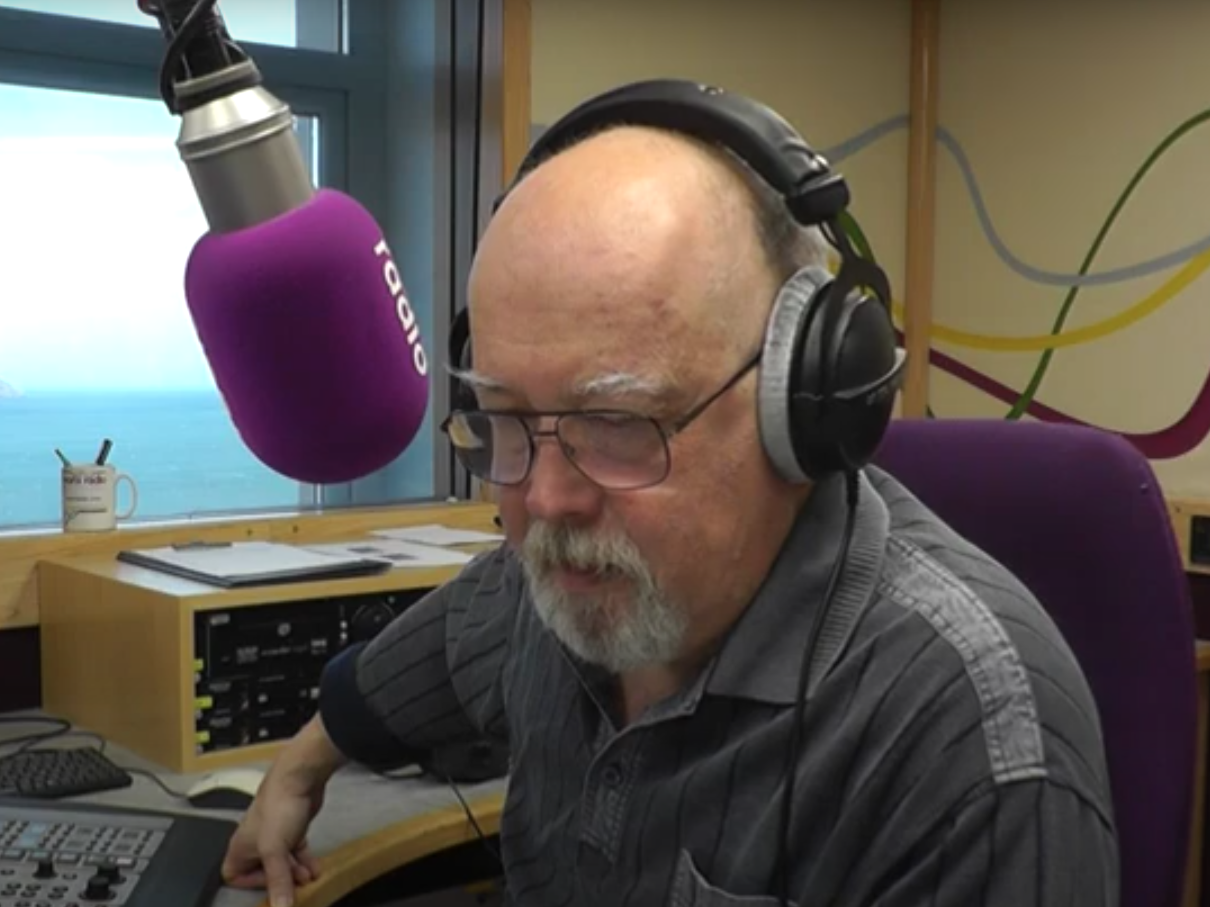 Peters recently shared his opinions about the Black Lives Matter movement and wondered why the protests were happening outside the US and all across the globe. In one of his Late Show episodes, a black caller dialed Peters on air and questioned him about his comments on an online forum. Explaining his take on the issue, Peters said that he couldn't understand why people were protesting in the Isle of Man about racism and the death of a black individual that took place in the US, which was 3,000 miles away. His rhetoric did not sit well with Manx Radio as they issued an investigation and took him off air temporarily till the investigation completes.
Martin Shipton from Western Mail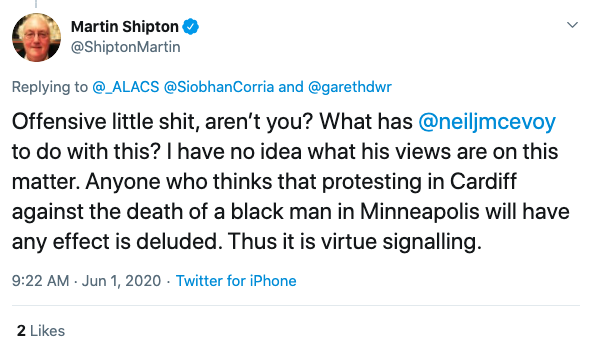 The chief reporter of Western Mail, Martin Shipton, was recently made to step down from his judge position at the Wales Book of the Year award due to his comments about the protests. In several dozen Twitter interactions, Shipton kept asking why such huge protests were being permitted during times of lockdown. He was highlighting the fact that COVID-19 was a bigger problem and participating in protests can expose people to the virus. Shipton also stated that protests in Cardiff were against government mandates about public gatherings. After receiving what he described as a "vicious tirade of abuse and bullying that lasted for days," Shipton responded to his attackers, which did not seem to sit well with the staffers at Literature Wales, as they decided to suspend him.
James Bennet from The New York Times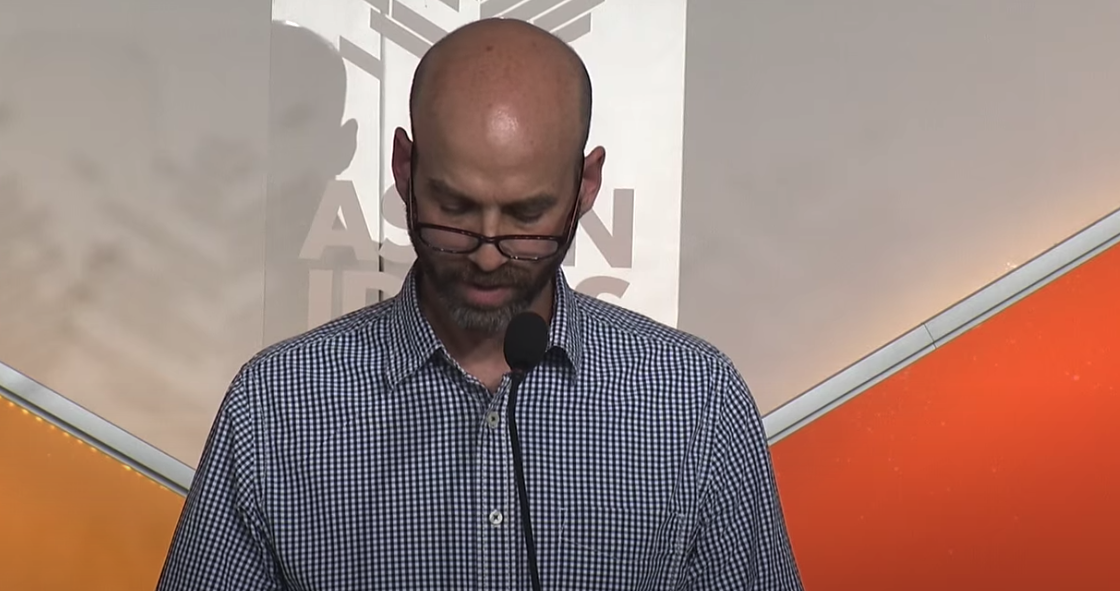 Bennet, an editorial page editor from NYT was made to step down from his position after he took the fall for an op-ed by Republican Sen. Tom Cotton, which called for military action to deter rioters. While Democrats and other writers at the Times heavily criticized the op-ed by Sen. Cotton, Bennet said that it "requires public scrutiny and debate" even if the comments by the senator are perceived to be painful or dangerous. The Times' publisher Sulzberger said that the op-ed did not meet their editorial standards and that a new team was needed to "lead the department through a period of considerable change".
Stan Wischnowski from The Philadelphia Inquirer


The 58-year-old top editor of The Philadelphia Inquirer has announced his resignation. It is speculated that a rift over a column headline may be the reason why. The said headline was, "Buildings Matter, Too", and was coined in response to the vandalism of buildings and looting as a part of the riots. Wischnowski as well as a few other top editors of the Inquirer issued apologies and declared his resignation. The publisher of the Inquirer, Lisa Hughes said that she was thankful for his service of two decades. Apart from the said headline controversy, it was also found that an internal meeting in the Inquirer about staff diversity resulted in serious disagreements, which may also have fueled Wischnowski's departure.
Prof. David Collum from Cornell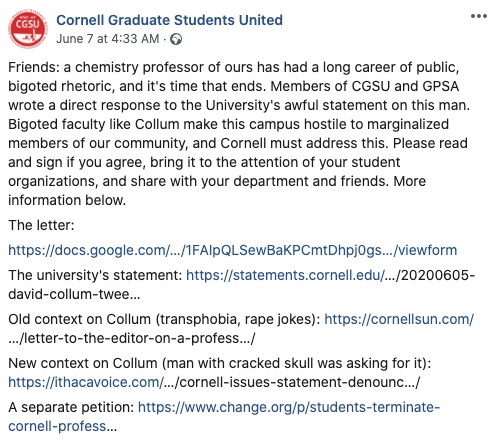 Prof. Collum is a reputable Chemistry professor who was also a former Chair of the Chemistry department at Cornell. In response to the riots and protests across the US, Collum expressed his perspective, which was very well not the accepted narrative of the Buffalo incident where 75-year-old Martin Gugino smacked his head on the ground after being pushed back by police. Collum said that the incident was not police brutality. "Can you imagine how fried these cops are at this point? The guy got a nudge. The old guy had something in his hand. Looked like maybe a taser. If were a cop, my nerves would be raw. I am tired of these riots," wrote Collum. There is a huge online uproar to fire Prof. Collum from his position at Cornell. Collum stepped down.
Henry Bienen and Willard Bunn III from The Poetry Foundation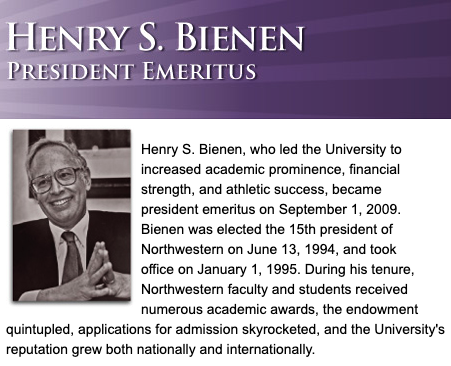 Beinen and Bunn III serve as the President and board chairman of The Poetry Foundation, one of the world's wealthiest literary organizations. In response to the ongoing incidents, the Foundation issued a brief statement that said that it expressed "solidarity with the black community" and that it declared faith in "the strength and power of poetry to uplift in times of despair". The brevity of the statement seemed to have angered many, as a letter, signed by 30 poets that were connected with the Foundation, asked to "redistribute more of its enormous resources" towards achieving social justice and antiracism.