The local government of Suzhou, in East China's Jiangsu province, has introduced a civil behavior scoring system. The "civilization code" has sparked hot debate, where the public is concerned about formalism and the potential for abuse of power.
The civil behavior scoring system, dubbed civilization code, encompasses indicators such as the volunteer index and civil transport index, which will look at a person's road manners. The volunteer index will also award points for participating in voluntary work.
The authorities claim the purpose of the civil behavior code, which was introduced on Thursday, is to encourage "social responsibility." The public security bureau is yet to define other indexes to be included in the scoring system.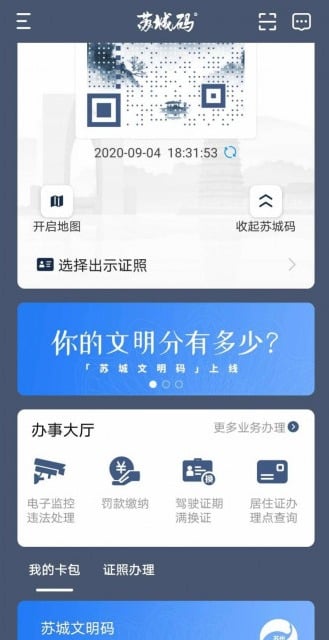 However, in a statement, the bureau claimed the code would help create a "personal portrait" for residents that will encourage good habits such as road manners, garbage sorting, volunteering, social courtesy, civilized dining, food saving, good online behavior, and law-abidingness.
However, of course, the public is skeptical about the code. Heated debates erupted online over the formalism of the code, the standards of criteria, and potential abuse of power.
Eventually, some citizens will have higher civilization scores than others. For that reason, people are questioning whether it is fair for public services to prioritize some people. The general consensus among netizens is that the civilization code is an infringement of human rights as it will doom some people based on immeasurable standards.
However, a local official claimed that at this early trial phase, there would be no consequences for losing points. Yet.
According to Zhao Peng, a professor at China University of Political Science and Law, trying to encourage civil behavior is rational. However, how they are trying to do it is the issue. The law expert said that the government should build a more civilized society by "promoting self-discipline" instead of "mandatory measures."
Some feel that civilization code has been rushed, unlike the credit scoring system that was carefully developed.
"If a policy makes the general public feel limited or uncomfortable, there must be something wrong with it," noted the executive director of the Human Rights Research Center of the Chinese Academy of Social Sciences, Liu Huawen.
Huawen was pleased that Chinese people are starting to speak out against the infringement of their rights.
"The controversies sparked online indicate that Chinese people's sense of human rights is on the rise, which also serves as a reminder for government bodies to set up and promote policies in a more cautious manner to respect one's privacy and balance power with rights," he said.