The Chinese government has told news outlets to stop covering Mulan, a recently released Disney movie. Due to its ties to Xinjiang, the territory of the Uighur people where concentration camps are common, there have been calls to boycott the film.
Sources confirmed to Reuters that media companies received notices from the Cyberspace Administration of China to stop covering Mulan completely. While the notice did not give a reason, it is not farfetched to speculate that it was a result of the international backlash over the movie's ties to Xinjiang.
Mulan was partly filmed in Xinjiang. In the credits, Disney thanks Xinjiang's authorities, which resulted in heavy criticism and calls to boycott the film.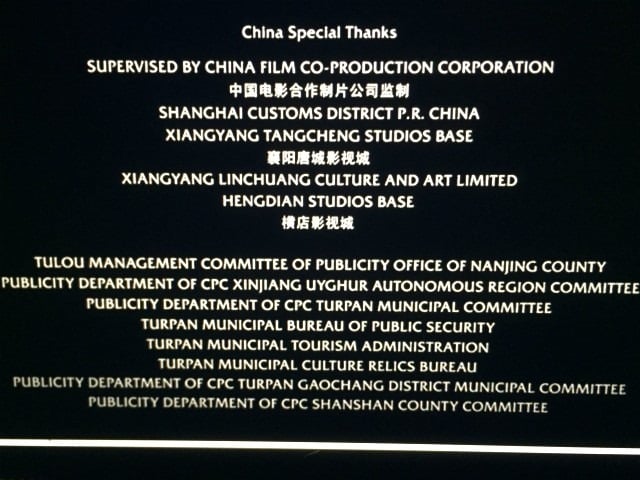 The Chinese government, through its tabloid Global Times, described the backlash as an example of the "manifestation of the extreme ideologies regarding China among US public opinion."
Mulan hits Chinese theatres on September 11. Considering China is the second-largest market for movies, Disney had high hopes. The company's Chief Financial Officer, on Wednesday, said that they were happy with the results from releases in other parts of the world.
But now with the reduced publicity due to the government orders and boycotts, the filmmaker might not recover the $200 million spent in production. That said, as of Thursday afternoon, the movie had sold $1.43 million in tickets in China.
Mulan features popular Chinese actors such as Donnie Yen, Jet Li, and Liu Yifei. The film is based on Chinese folklore, and Disney made efforts to make it appealing to the Chinese market. However, even before media outlets were told to limit its publicity, its performance was already suffering due to the mixed online reviews and theatres limiting capacity due to coronavirus restrictions.
An analyst who preferred to remain anonymous due to the sensitivity of the issue predicted that the movie would only earn a measly 150 million yuan ($22 million) in mainland China. On Douban, a popular social network in China where people leave reviews of films, music, and books, the film has a rating of 4.7 out of 10.