Doctors who take to social media to discuss their opposition to various COVID measures are facing calls for censorship from media outlets.
CNBC says it discovered plenty of vaccine skeptic statements on Doximity, a doctor-to-doctor networking site. While the reports shared on the app are from well-known news organizations and scientific journals, the comments, CNBC says, appear to be full of "misinformation" about vaccination safety, mask use, and natural immunity, among other things.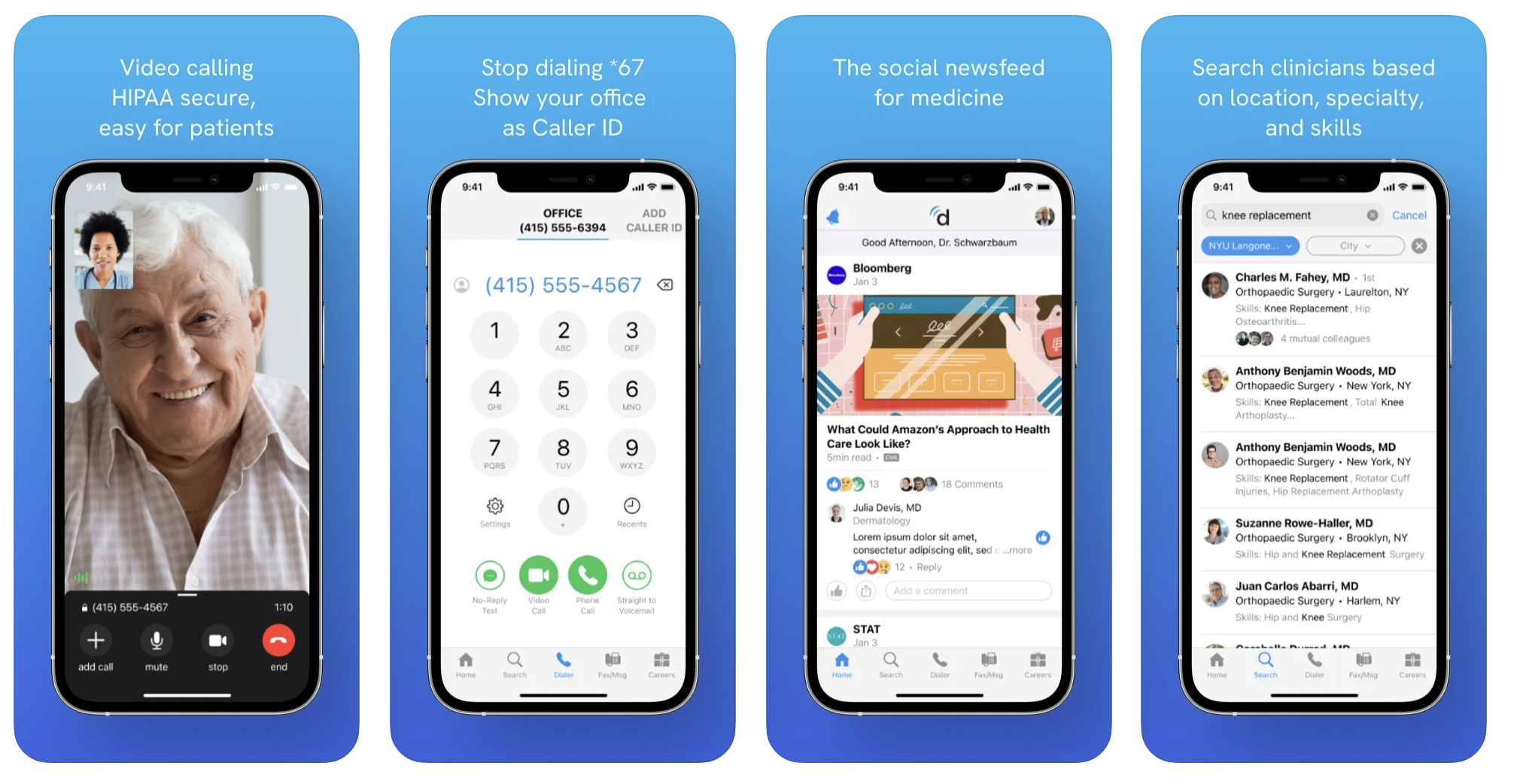 Dr Paul Malarik, a retired psychiatrist, spends up to 50 hours a month in pop-up clinics near his home in San Luis Obispo, California, helping to deliver COVID-19 vaccines. According to him, when he logs onto Doximity and sees vaccine skeptic remarks, he's particularly disturbed.
Doximity is only open to healthcare professionals in the United States, and members must be verified before they can join. No one may post anonymously on the site.
It has long been branded as "LinkedIn for doctors," had its stock market debut in June and quickly rose to a market valuation of $10 billion. According to the company's IPO prospectus, it has 1.8 million members, including 80% of doctors. They utilize the site to remain in touch with one another, discuss research, keep up with industry news, and securely interact with patients.
Doximity likewise doesn't let users publish their articles or stories; instead, it curates content from medical and scientific journals as well as mainstream news. Each user receives a personalized feed of aggregated material depending on their choices, such as their field of medical practice.
Members of Doximity may comment on articles, which is where the alleged "misinformation" and "conspiracy theories" appear to thrive, according to CNBC.
An example of the misinformation that CNBC gives, for example, is when it discovered numerous comments on a recent article on face masks for children from doctors who oppose the vaccine, calling masked youngsters "ridiculous" and "a form of child abuse."
Doximity informed CNBC that it has policies prohibiting the distribution of anything that violates public health standards, such as vaccine-skeptic materials.
It also stated that it had a "rigorous" comment review procedure in which information was checked by physicians.
In an email to The Verge, a Doximity spokesperson had this to say: "While we encourage our members to share their views in our comments section, we explicitly prohibit the sharing of medical misinformation…Our policies reflect Doximity's strong commitment to addressing and removing medical misinformation. As such, we employ a rigorous clinical review process, staffed by physicians, to evaluate member comments that are flagged as being potential misinformation."