Facebook removed a comment by a doctor on the number of COVID-19 pediatric deaths. Facebook claimed the comment violated it "Community Standards on Spam."
A Facebook user asked about the number of COVID-19 pediatric deaths in the month of April. Dr. Tracy Høeg, a sports, spine, and regenerative medicine doctor, responded with factual information from the CDC and American Academy of Pediatrics (AAP), and even included a graph.
"Part of the reason I have (for the most part) left Facebook is they delete my post/responses that are factual, which I triple check," Dr. Tracy Høeg wrote in a May 20 Facebook post. "I was responding to a question about what the number of pediatric deaths were due to COVID in April. I don't feel like directly citing numbers from CDC and AAP should be deleted as spam, but maybe that is just me. I have moved to Twitter FYI."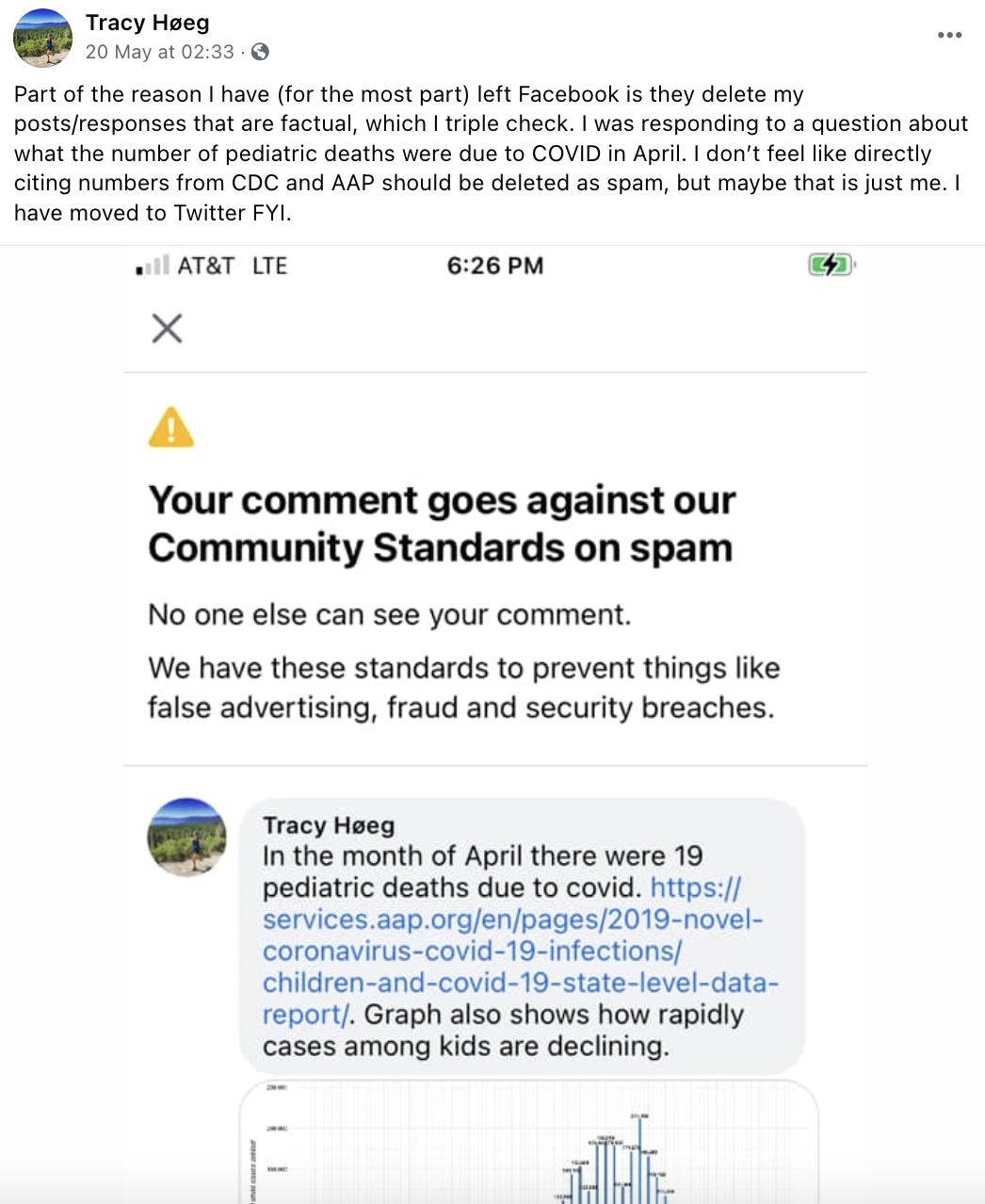 Facebook's standards on spam are supposed "to prevent things like false advertising, fraud, and security breaches." None of those things seem to describe Dr. Tracy Høeg comment.
Dr. Tracy Høeg recently testified in a hearing, where a judge ordered the temporary resumption of full in-person learning in schools in the Orchard Park and Williamsville school districts in the state of New York. In her testimony, the orthopedics specialist said that kids were more likely to get the virus in the community than at school.