Former NASCAR CEO Brian France has managed, after two months, to shut down a parody account on Twitter for what he says is damaging his and his family's image.
However, due to the Streisand effect, the takedown could be more harmful to him by reviving the public attention of a crime from the past.
The rise of the parody account Drunken Brian France dates back to events of 2018 (although the account has existed since 2014).
France was arrested in San Harbor, New York, for driving while intoxicated.
According to police reports, the arrest began simply because the former executive did not stop at a Stop sign.
When the officers approached him, they immediately became aware of France's intoxication because he was not coordinating words and had red eyes. The breathalyzer test gave a result of 0.18, more than double that allowed in the city.
The police also found five oxycodone pills.
All of this was enough for French to face DWI charges, which ended in 2019 when he pleaded guilty for a reduced sentence.
It was because of this event that Brian France stepped down as NASCAR's CEO, and the reason why the parody page called Drunken Brian France became popular.
Brian France considered that this parody account, with just 14,000 followers, represented a danger to his public image, since he says it used his name and tricked followers into believing that it was an official account.
It's worth pointing out that the account profile clearly stated that it was a parody account.
France decided to denounce the page and take legal action against it in February 2020.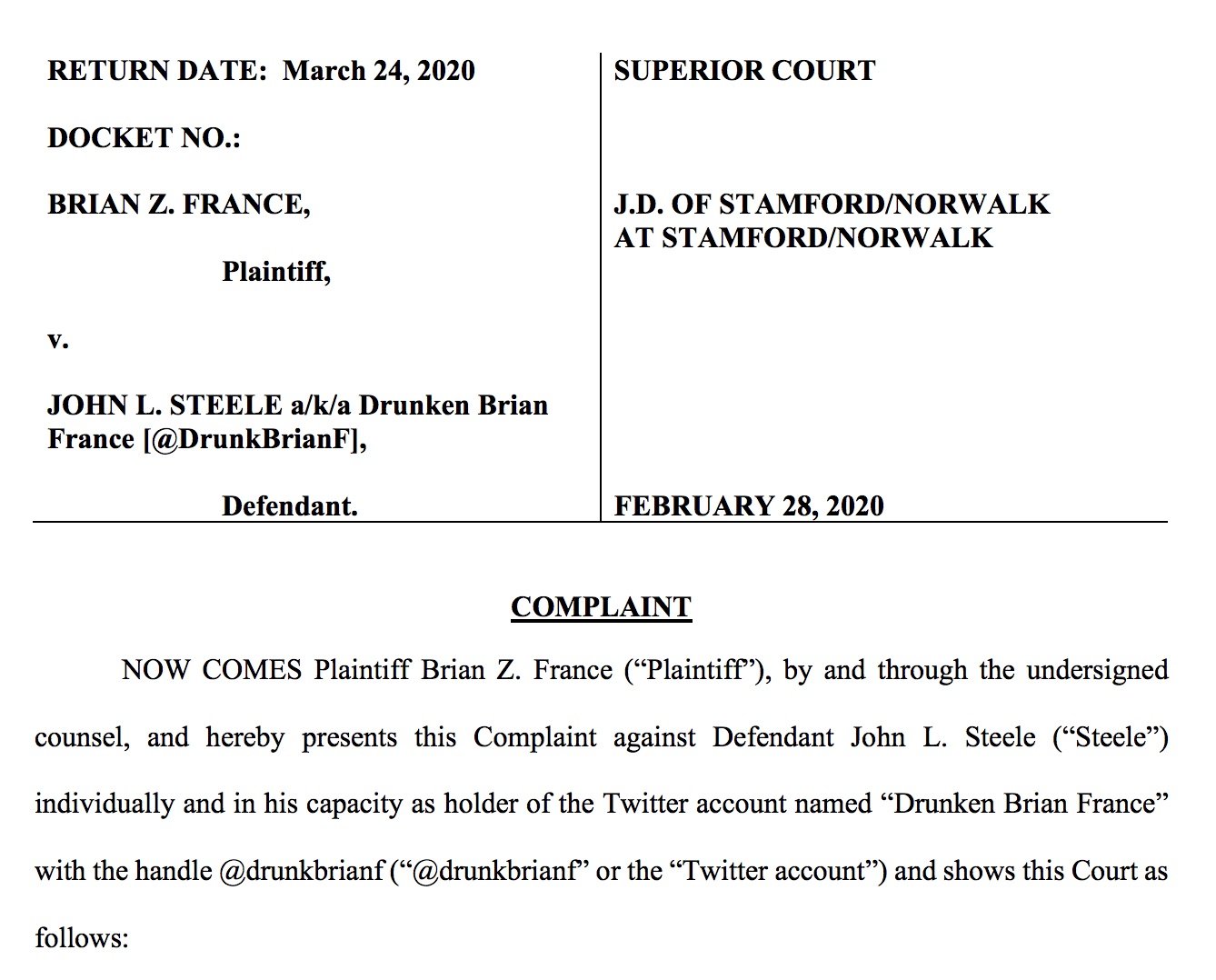 The man behind Drunken Brian France, in a desperate attempt to defend himself, even raised over $5,000 on GoFundMe to pay for an attorney.
The Tennessee man claimed that, like other forms of parody, the First Amendment protected him.
However, France has deeper pockets and pressure was higher. Finally, on April 18, Drunken Brian France released a statement saying he would close the account and apologized to France and his family.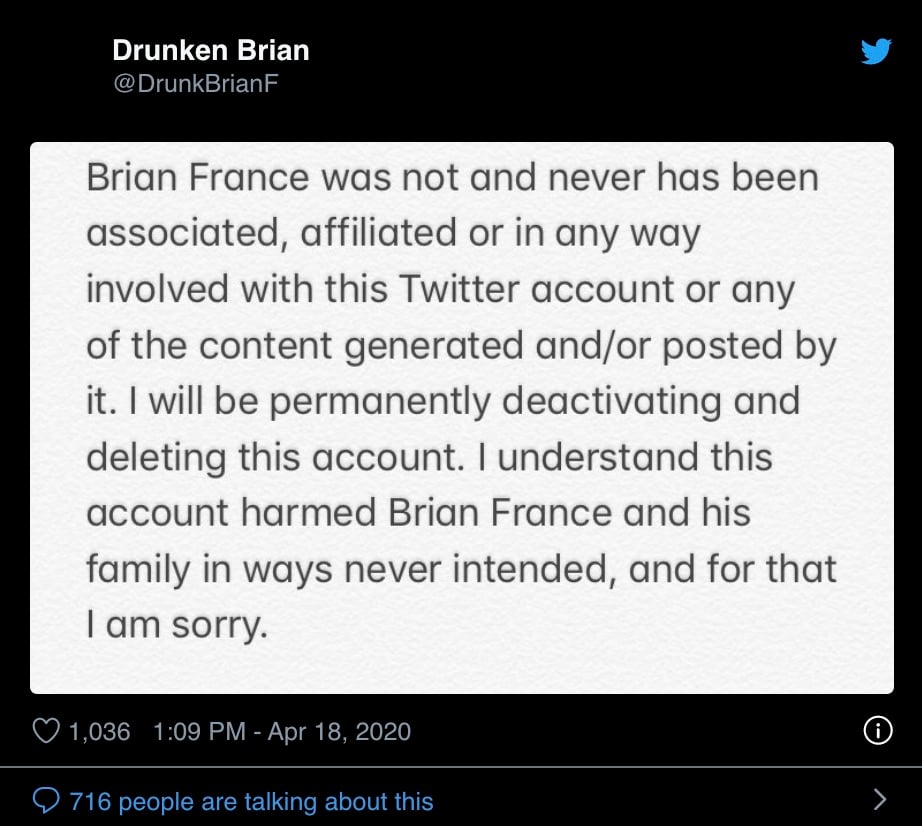 The irony of the situation is that Brian France's name was gradually being forgotten among the sports community.
However, these legal actions have once again made him the center of attention of a wide audience and caused him to be criticized for suppressing free speech by going after a parody account.