After a months-long legal battle, Tesla and SpaceX CEO Elon Musk has agreed to buy Twitter for the originally agreed price of $54.20 per share. The deal values Twitter at around $44 billion.
Musk first reached an agreement with the Twitter board to buy the company in April and proposed free speech changes to the platform. However, in May, Musk announced that the deal was "temporarily on hold" pending investigations into spam bots. In July, Musk said he was terminating the deal because Twitter had not provided the necessary information to calculate the number of spam bots on the platform. Twitter subsequently sued Musk to force him to complete the deal. Since July, both parties have been engaged in a months-long legal battle.
Twitter confirmed that it received a letter from Musk and that it intends to sell the company at $54.20 per share.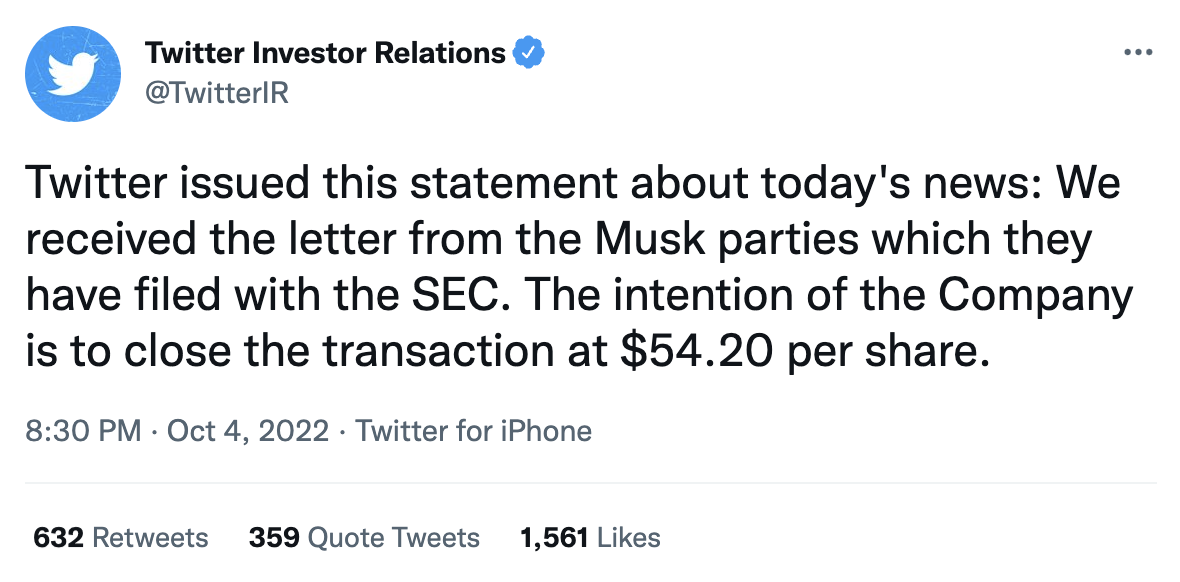 Before today's confirmation, Twitter had continued to mass censor articles, videos, and users. But Musk maintained his commitment to free speech by speaking out against Twitter's censorship and telling Twitter employees that Twitter users should be able to say "pretty outrageous things," as long as their speech is legal.