Elon Musk's bid for Twitter is currently "on hold," the Tesla CEO announced on the platform, while an investigation takes place to determine the number of bots/spam accounts represented on the platform.
In a filing this month, Twitter alleged that less than 5% of its daily active users were fake or spam accounts.
Musk appears to want to ensure that this is indeed accurate.
"Twitter deal temporarily on hold pending details supporting calculation that spam/fake accounts do indeed represent less than 5% of users," Musk tweeted.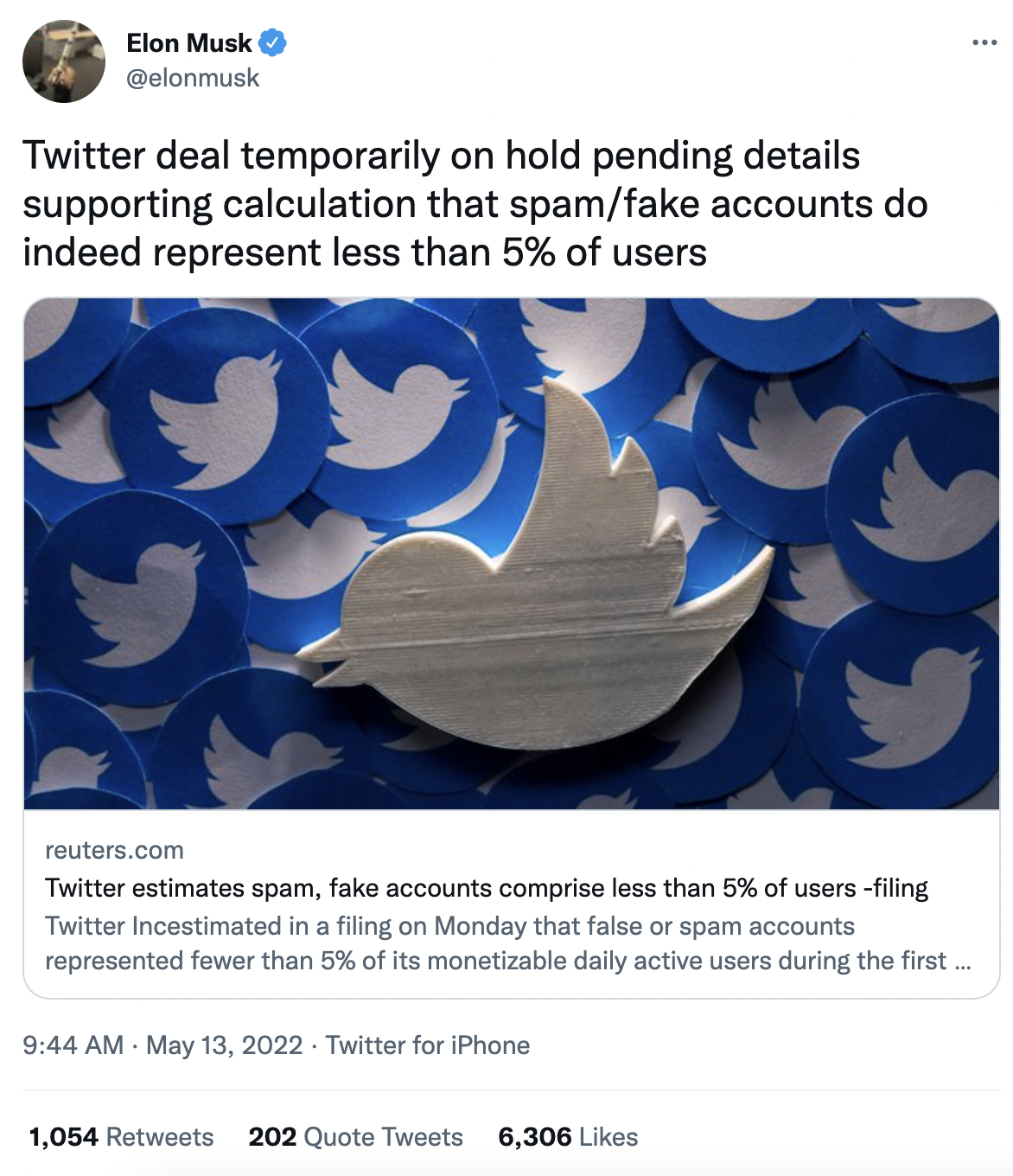 Musk also tweeted that he's "still committed" to the acquisition.
Twitter disclosed the details alongside other "risks" surrounding the idea that changing the management of the company could affect advertisers' decisions on the platform.
In April Musk announced his plan to take the company private in a $40+ billion deal.
After the announcement, Twitter was trading down 23% in the pre-market.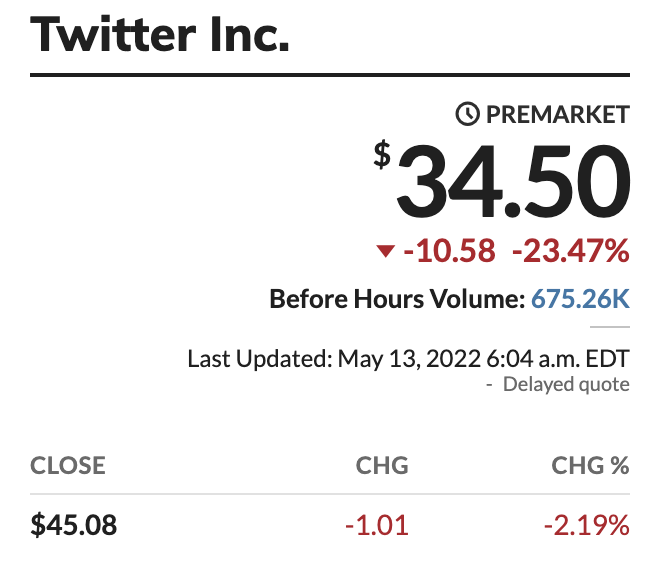 The stock had closed yesterday at $45.08 – the lowest since Musk secured his $54.20 per share takeover.