Elon Musk said that his $44 billion takeover of Twitter will not proceed until the company proves that spam accounts are less than 5%.
Spam accounts include bots, which are automated accounts that can perform actions like posting and even retweeting.
"My offer was based on Twitter's SEC filings being accurate. Yesterday, Twitter's CEO publicly refused to show proof of under 5%.
This deal cannot move forward until he does," Musk wrote on Twitter.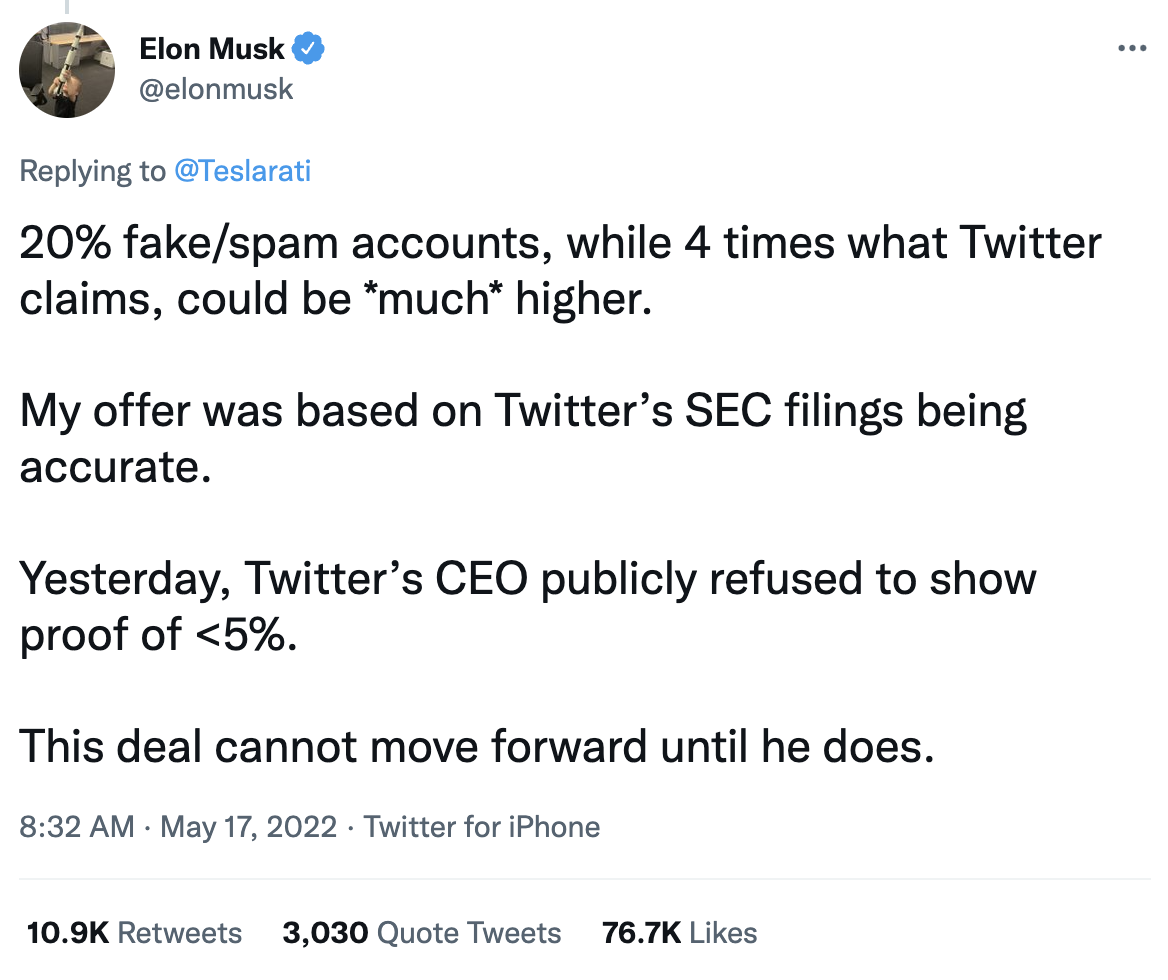 Musk estimated that spam accounts account for at least 20% of all users on Twitter.
Musk complaining about spam accounts has been seen as a way to reduce the $44 billion bid he offered.
At the All-In Summit in Miami, Musk said: "You can't pay the same price for something that is much worse than they claimed.
"The more questions I ask, the more my concerns grow.
"They claim that they've got this complex methodology that only they can understand… It can't be some deep mystery that is, like, more complex than the human soul or something like that."
CEO Parag Agrawal defended the company saying spam accounts over the past year have been "well under 5%." He added that the company cannot externally produce the exact figure because both public and private information is required to identify spam accounts.
Musk responded to Agrawal's tweet with a poop emoji, adding: "So how do advertisers know what they're getting for their money? This is fundamental to the financial health of Twitter."