Florida House of Representatives member Anna Eskamani is ignoring the First Amendment and has 'asked to see the manager,' so to speak, over at Shopify in order to prevent the Libs of TikTok account from using the e-commerce platform.
The reason is that the account – whose goal is to highlight radical people by reposting what it sees as some of their more outrageous content – used the word "groomer" as a promo code offered to fans buying its merchandise.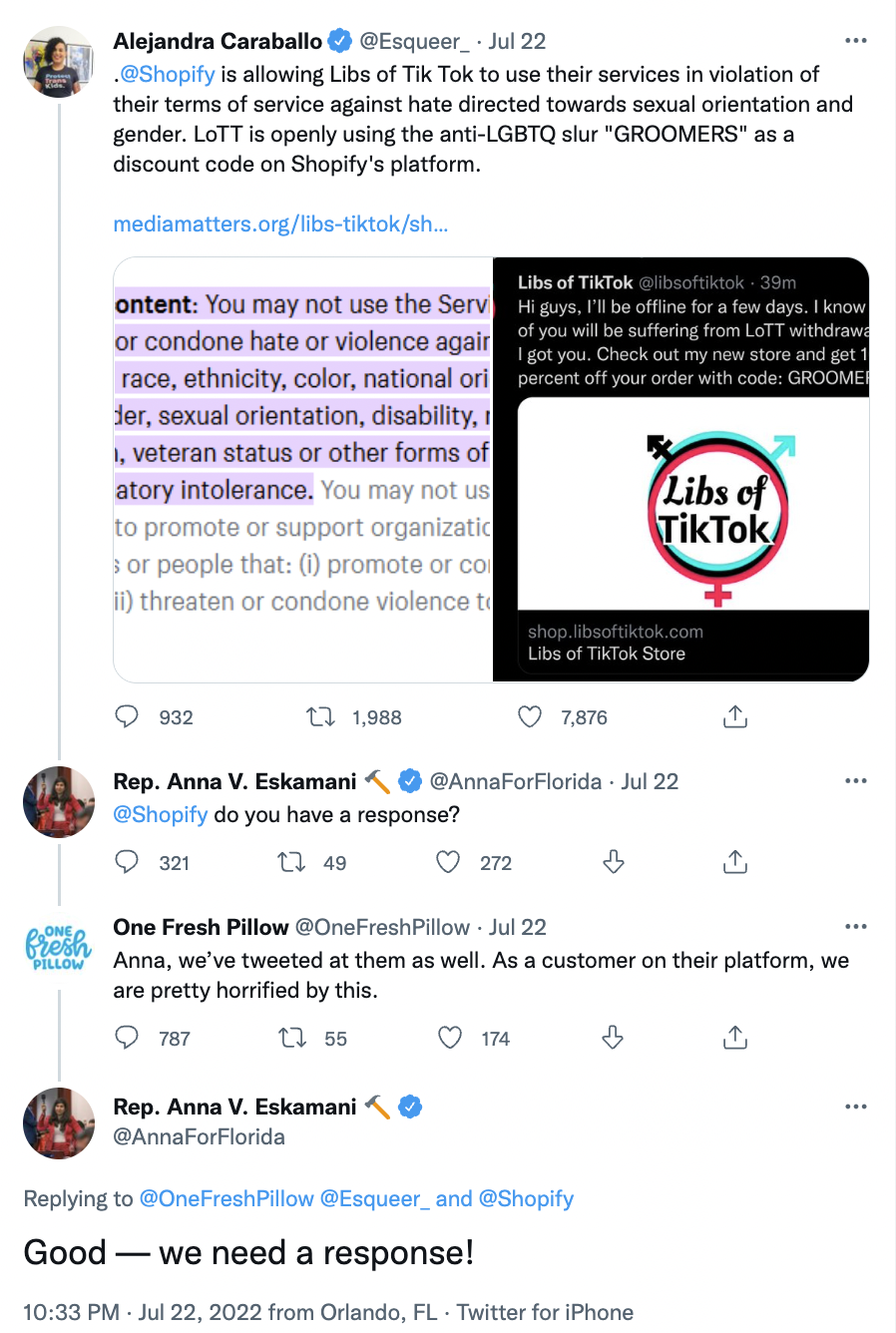 The term "groomer" seems to be one of the latest additions to the censored "slur" category; until only recently it was a legitimate way to describe adults who manipulate children (but also sometimes other adults) in order to eventually abuse them in some way.
But Libs of TikTok using it has been identified as a slur against the LGBTQ community, by some members of that community and their allies. Eskamani has not led the way but appears to be merely jumping on the bandwagon that is already in motion to cut the account off from Shopify.
The way the word "groomer" came to expressly get associated with LGBTQ persons was a Media Matters writeup that made a link between the Libs of Twitter asking supporters to use it at Shopify checkout, and the gimmick account's previous treatment of topics around transgenderism, usage of "preferred pronouns" and the like.
One of the Libs' posts showed an incident during a "Drag Queen Story Hour" held in a public library when drag queens reportedly exposed themselves in front of children.
It was journalist Alejandra Carballo that formulated the newest "slur" on Twitter: "LoTT (Libs of TikTok) is openly using the anti-LGBTQ slur 'GROOMERS' as a discount code on Shopify's platform," wrote Carballo.
But Carballo, Eskamani, Media Matters and others are not the only ones "horrified" here: so is Florida Press Secretary Christina Pushaw – because a government official like Eskamani is "using her position to push a company to deplatform a private citizen due to a political disagreement."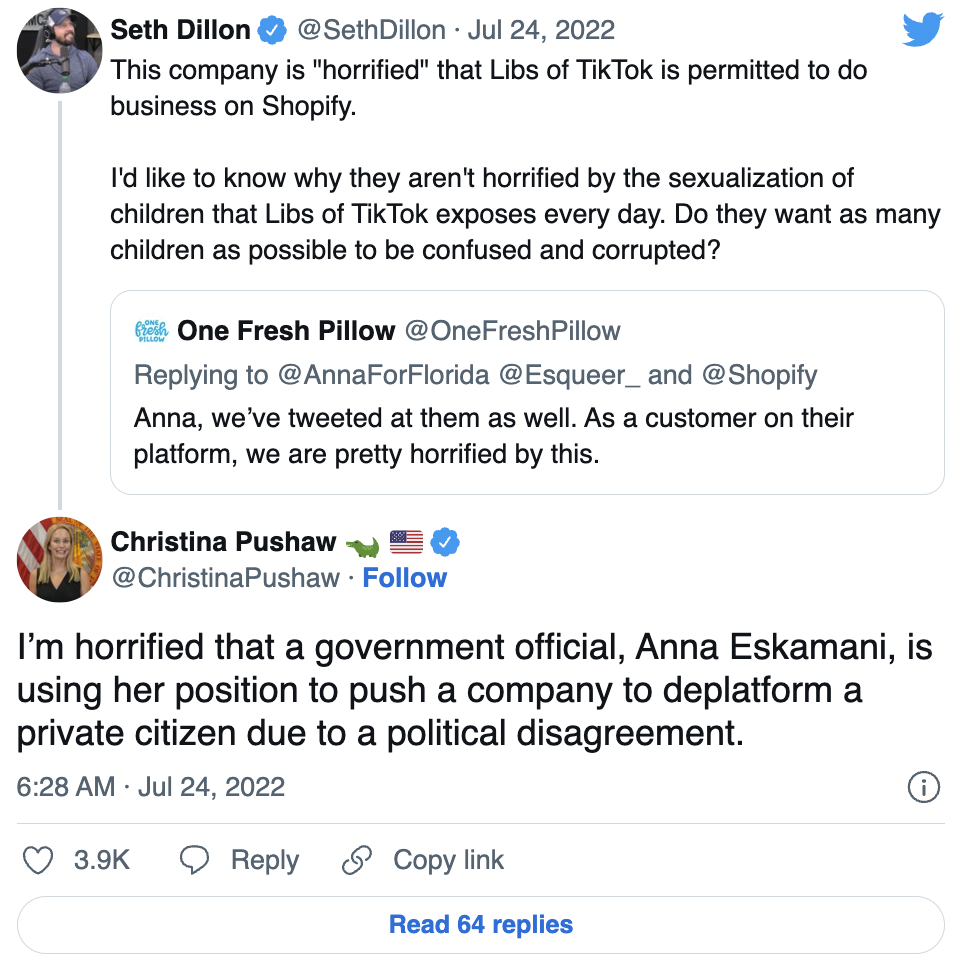 The controversy around using the term "groomer" in any context that may or may not involve LGBTQ persons actually started when Pushaw described Florida's Parental Rights in Education bill as "the anti-grooming bill."
The legislation's stated goal is to restrict gender identity education to young children in classrooms.