As the world grapples with an escalating Israel-Hamas conflict, the CEO of Meta Platforms Mark Zuckerberg is in the the EU's hot seat. European commissioner for the internal market, Thierry Breton, impressed upon the social media magnate in a sternly worded letter, the need for the company to be proactive in censoring what he says is the concerning surge in "illegal" content and "disinformation."
Breton urged Zuckerberg's immediate attention to the increasingly challenging content landscape on platforms under Meta's purview – Facebook, Instagram, and Threads, Meta's rival to Twitter – particularly in light of the recent hostilities following the Hamas attack on Israel.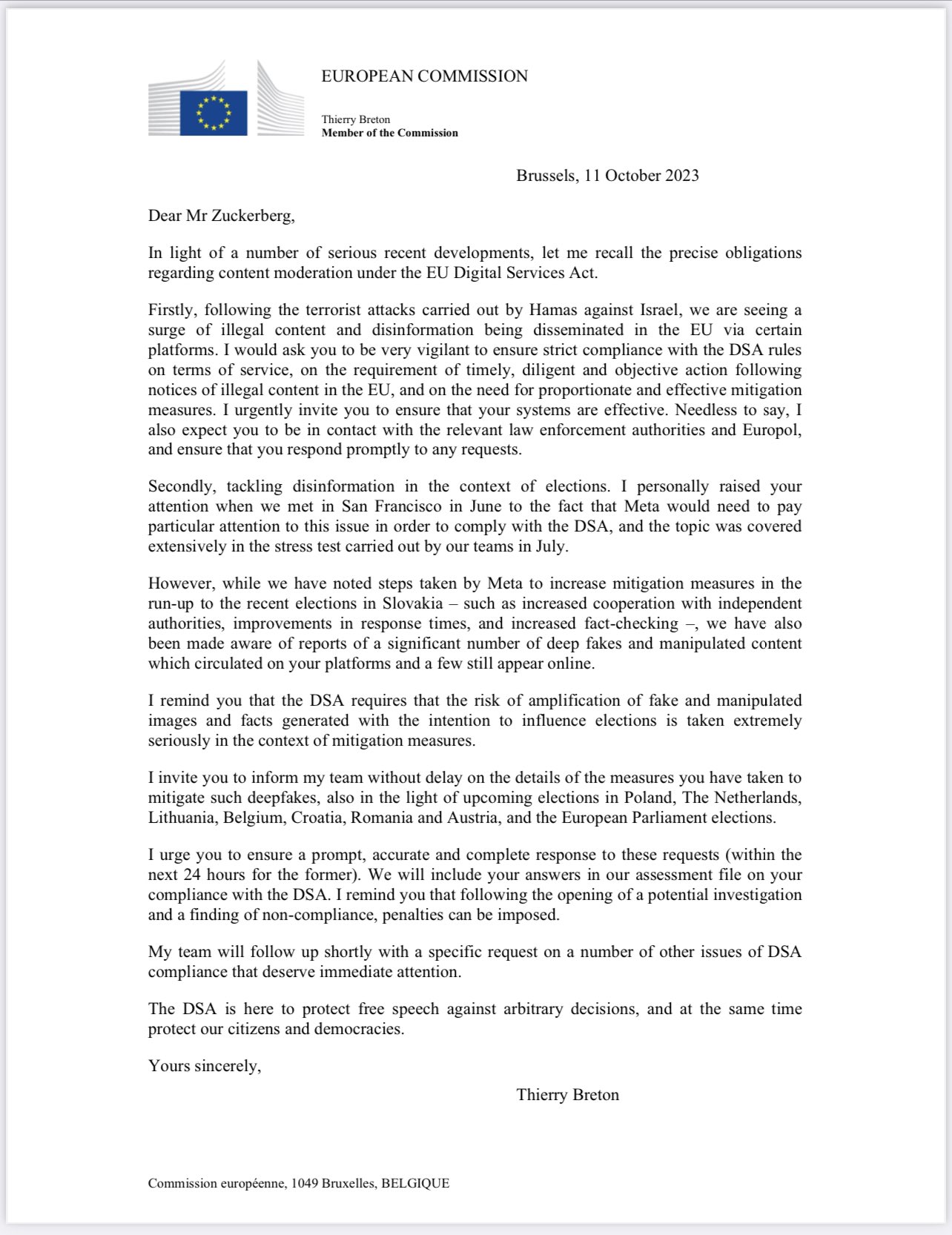 The EU's fresh-off-the-press Digital Services Act places Meta squarely in the censorship crosshairs. The Act requires Meta monitor and remove illegal content such as terrorist propaganda or "hate speech."
Further, it mandates Meta to demonstrate its methodologies for doing so. Non-compliance with these European norms can result in monetary penalties to the tune of 6% of the entity's annual revenue.
"I urgently invite you to ensure that your systems are effective," implored Breton, placing a 24-hour window on a response from Zuckerberg.
Breton made similar demands to Elon Musk for his platform, X.
In his letter, Breton made an unusual statement, suggesting that the censorship law promotes free speech: "The DSA is here to protect free speech against arbitrary decisions, and at the same time protect our citizens and democracies."