Facebook and Instagram have censored the Heritage Foundation and others for suggesting that a job posting by the Internal Revenue Services required a willingness to use deadly force.
The Heritage Foundation's posts were slapped with a "missing context" label reading.
The original job posting, which has since been edited, read that "special agents" in the agency's Criminal Investigation branch are required to "carry a firearm and be willing to use deadly force if necessary."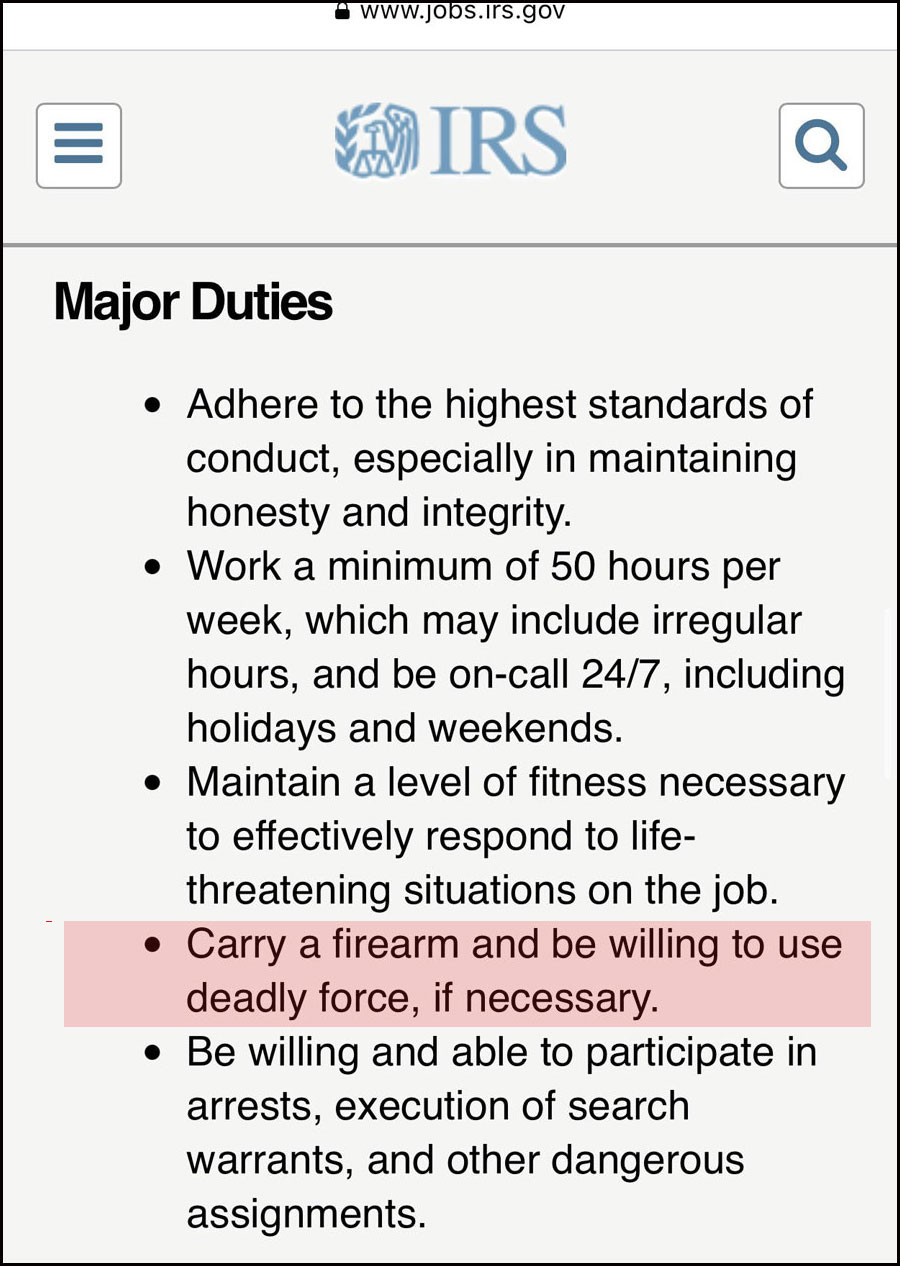 The fact-check was conducted by Lead Stories, in an article titled: "Fact Check: IRS Is NOT Trying To Arm All Its Agents."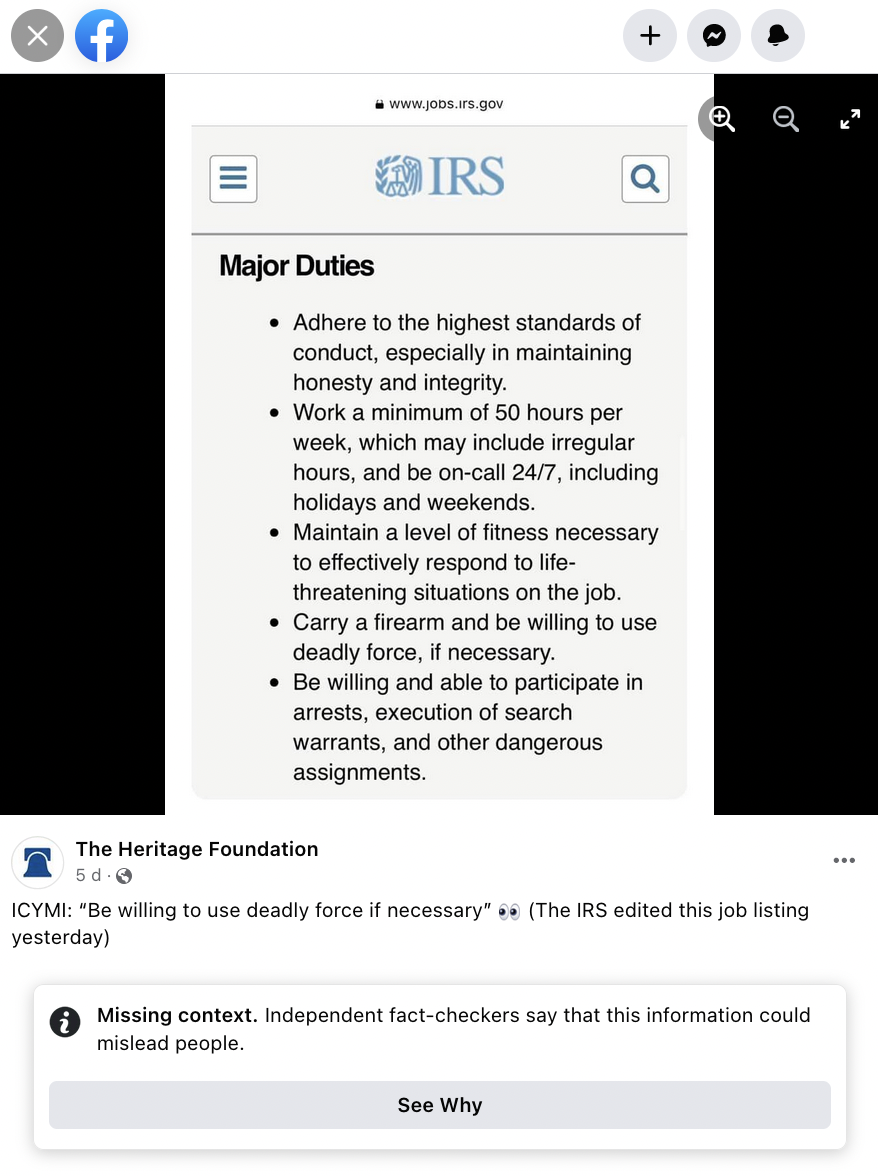 But the Heritage Foundation never said the IRS was arming all of its agents.
In its article, Lead Stories singles out pro-liberty youth organization Young Americans for Liberty (YAL). The youth group posted a screenshot of the original job posting, and wrote: "The IRS is hiring! The government wants its IRS agents armed and its citizens disarmed. We'll let everyone just marinate on that for a second."
Lead Stories tried to make it look like YAL said the IRS is arming all of its employees. "Is the IRS trying to arm all its employees?" asked Lead Stories. "No, that's not true: A job posting from the IRS Criminal Investigation unit, which carries firearms, does refer to carrying firearms."
Facebook slapped the post by YAL with a "partly false information" label.