Popular memes from the Christmas movie Die Hard, that satirically praise Sergeant "Al Powell" for stopping a "terrorist attack in Los Angeles at Nakatomi Plaza during Christmas 1988," have been popular for the last couple of years.
Despite being a meme and a joke, it is now receiving a "false information" Facebook tag and being covered over and censored as part of Facebook's fact-checking program.
Facebook's "Fact Check"
Of course, all this is a simple joke – the Sergeant being the famous actor Reginald VelJohnson, who helps Die Hard's protagonist, played by Bruce Willis, to stop a terrorist plot in the movie.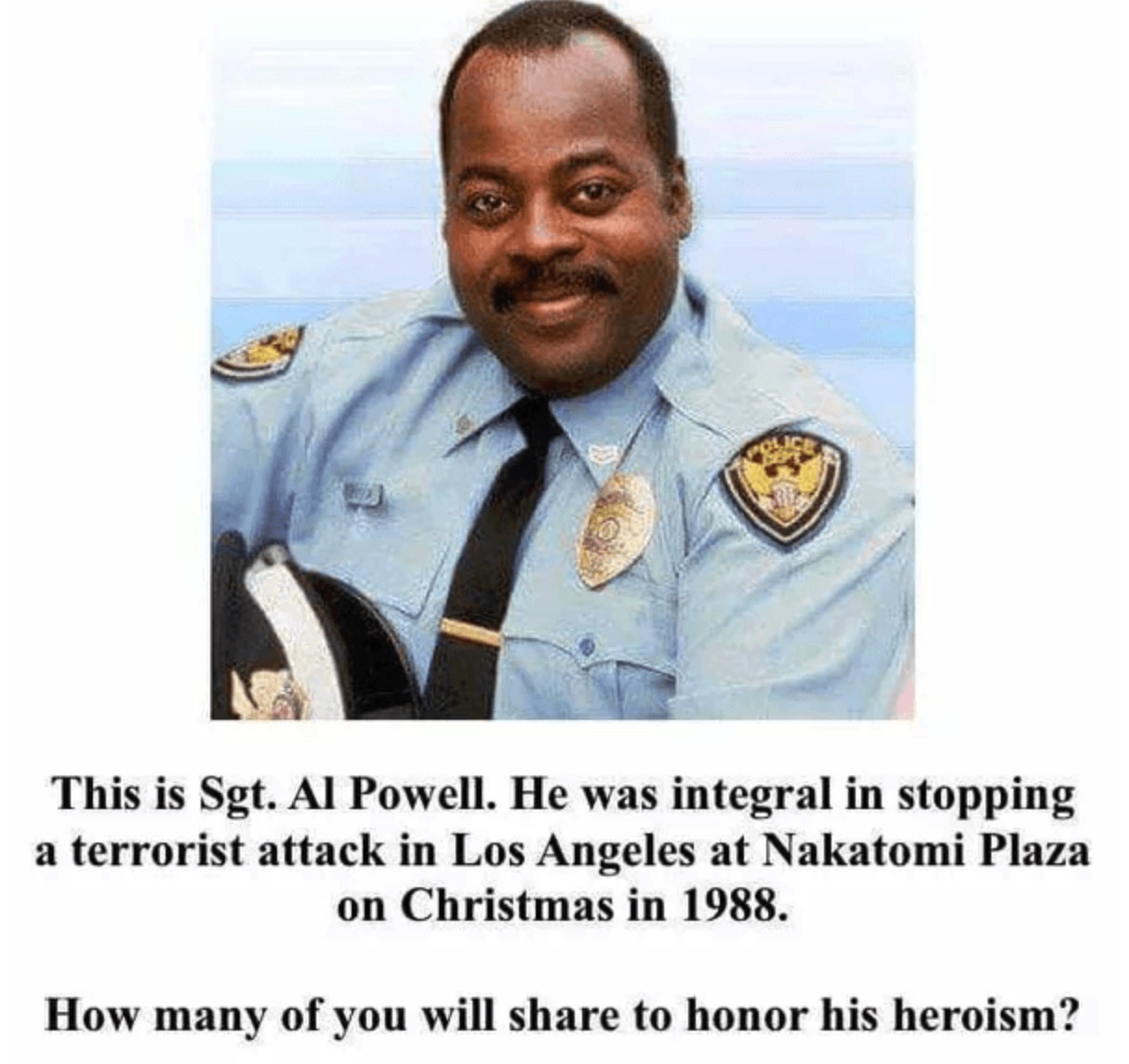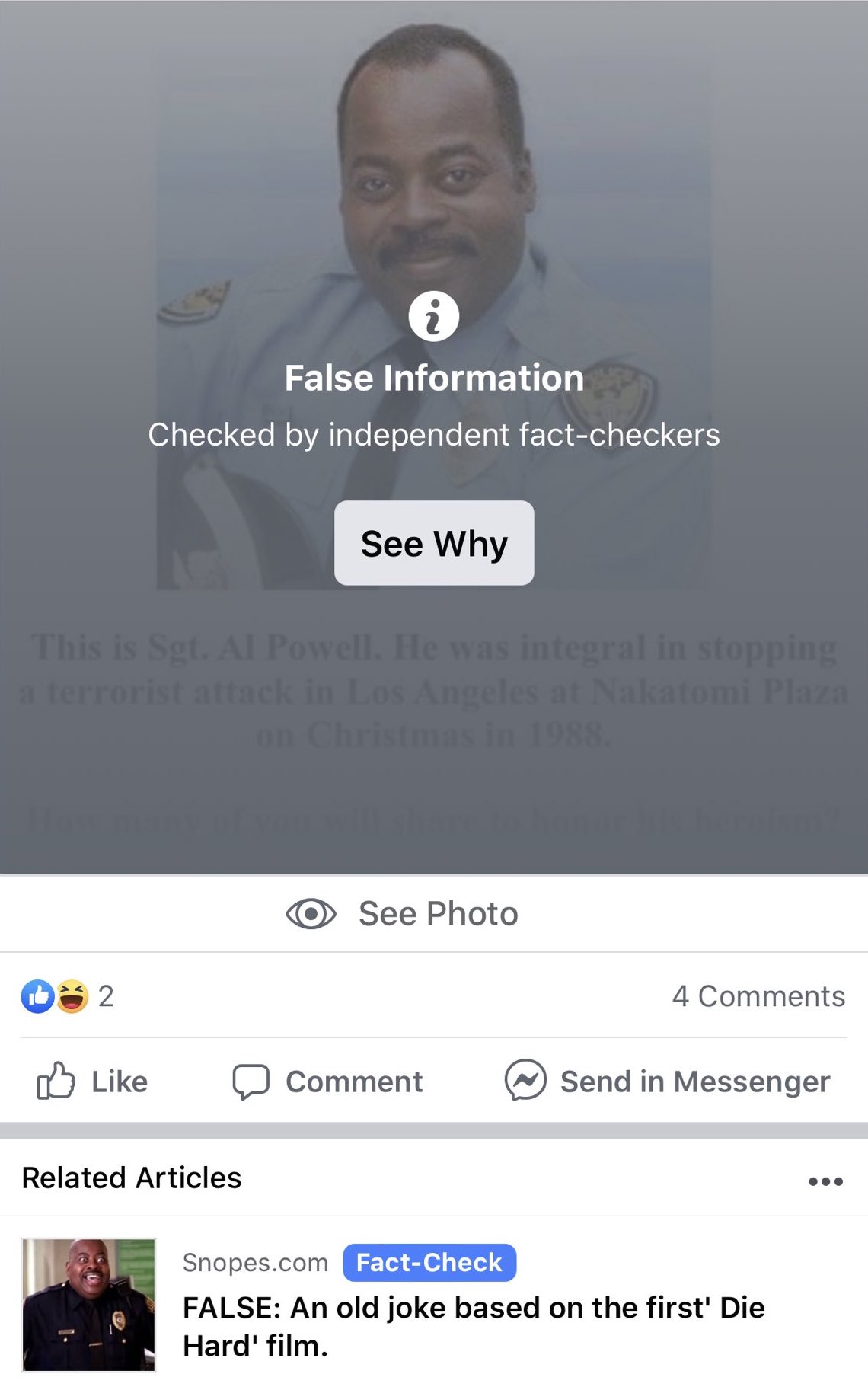 The meme, which says "This is Sgt. Al Powell. He was integral in stopping a terrorist attack in Los Angeles at Nakatomi Plaza on Christmas in 1988", then invites users to share the image. The fact check was verified in 2018 as part of the fact-checking programs of the Snopes network.
From a statement of the Snopes website (in charge of the verification), we can read, "Was there a terrorist attack in Nakatomi Plaza at Christmas in 1988? Was Sergeant Powell responsible for thwarting that evil attempt? Well, not really, unless someone incorrectly insists that the 1988 action movie Die Hard was a documentary".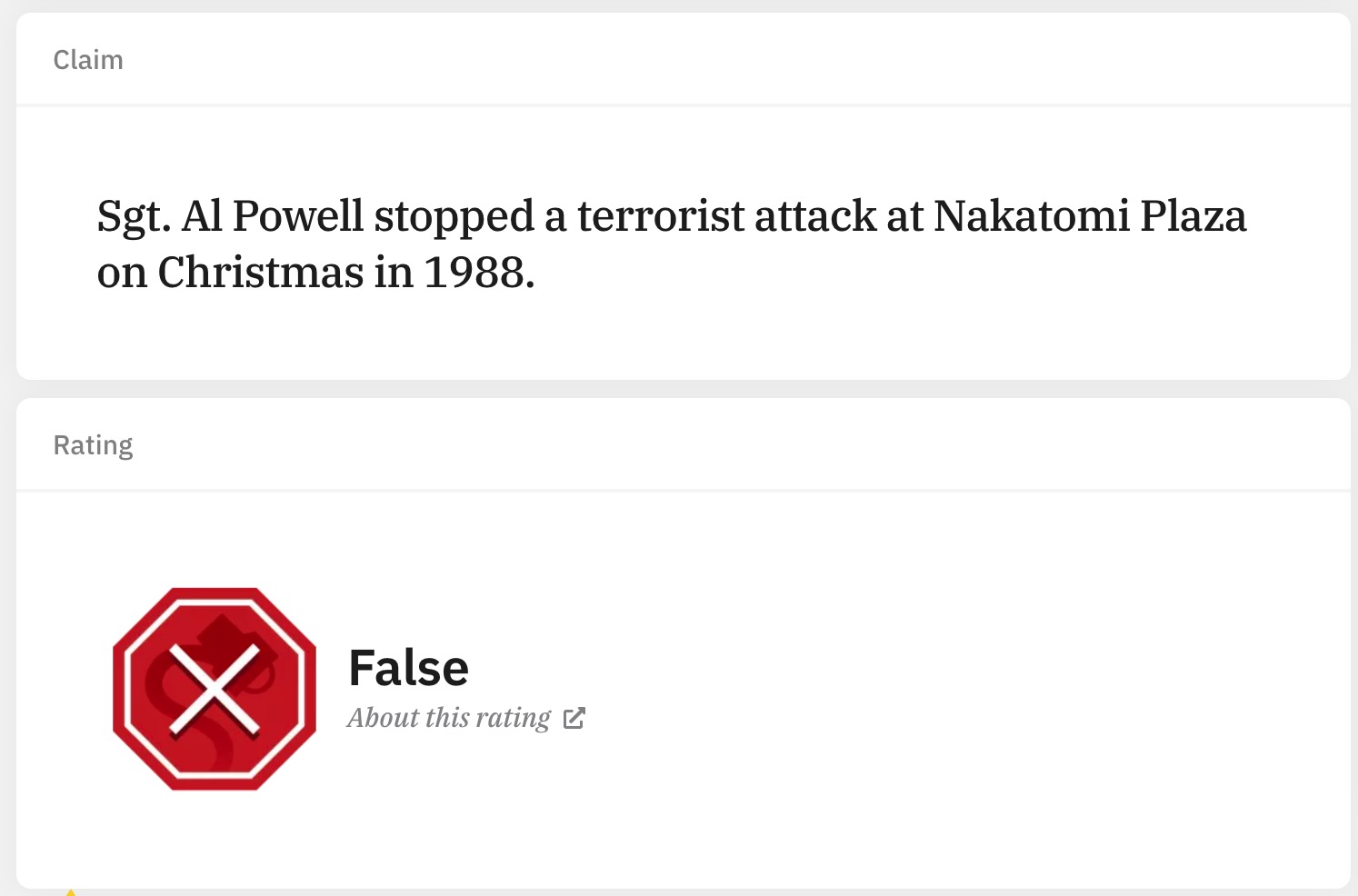 It seems that, despite being a joke, Facebook began to label the meme with a message that it is "false information", and has been accused of sucking the fun out of the meme by covering it up.
This was made known through Twitter, where some users demonstrated with captures how the meme looked with the warning.
Facebook was recently criticized for fact checking Greta Thunberg memes and several others, spoiling the fun on the Instagram platform.