Reductress, a satirical women's site that attacks and lampoons clickbait content, has reported that Facebook is suppressing their site from showing up on Facebook because, according to Facebook, Reductress itself is sharing clickbait.
It seems that Facebook and its algorithm has mistakenly identified Reductress' content headlines as a clickbait-driver, raising questions over the ease at which Facebook squashes online voices and accounts.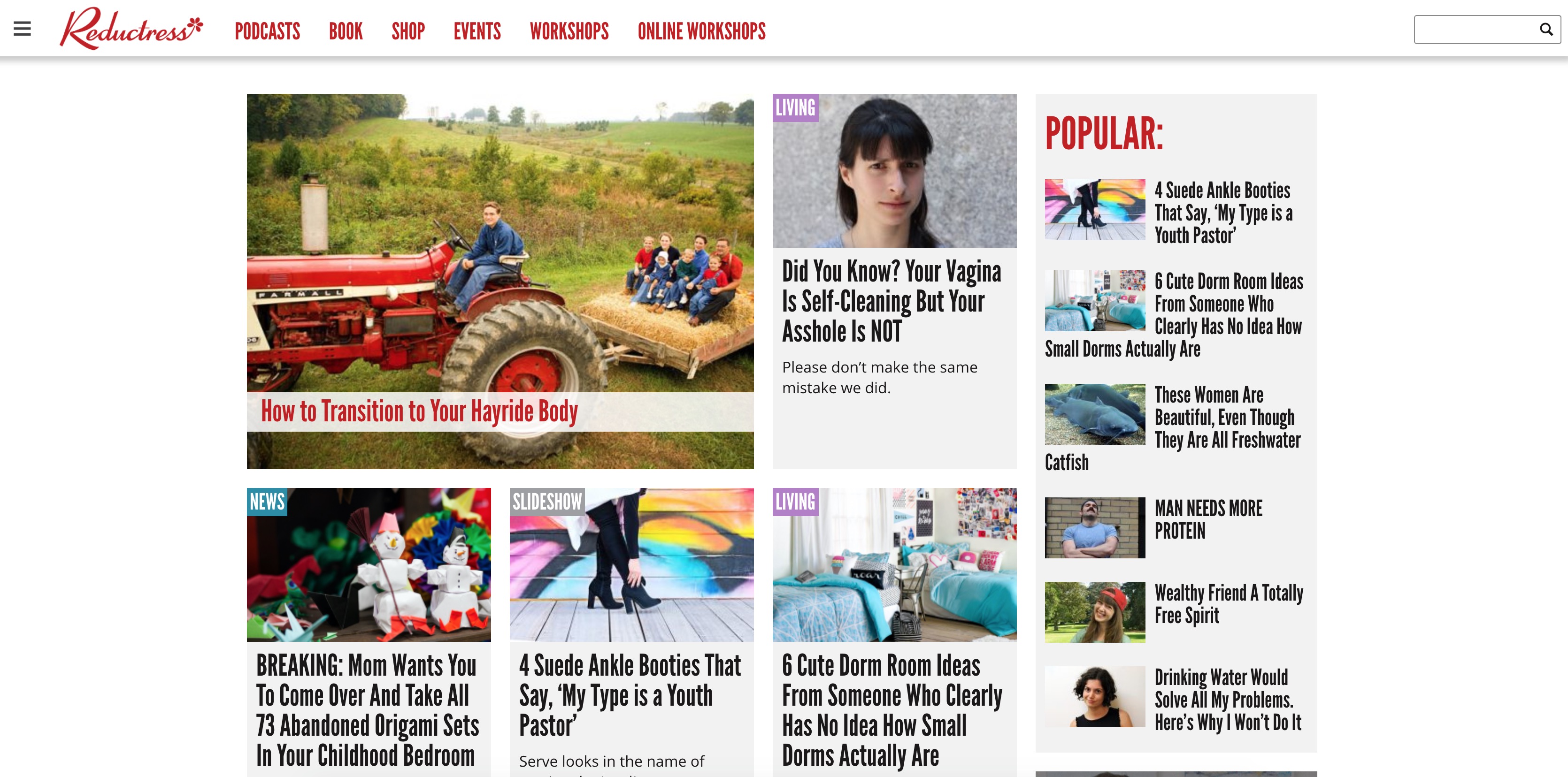 Reductress editor and co-founder Sarah Pappalardo tweeted the screenshot of the notice they received on their Facebook account. The screenshot shows that Facebook has reduced the distribution of Reductress content due to repeated "clickbait" sharing.
Pappalardo questioned Facebook's decision and suggests that AI may have been the reason why Facebook took the action against Reductress, and not other satire sites.
"Bad algorithms have resulted in Reductress and actual people to be throttled or even suspended with almost no outlet to challenge the decision," Pappalardo told Gizmodo. "Given the nature of what we do, especially in relation to sites like Clickhole and the Onion, it's hard to believe that there isn't something inherently problematic in deciding that our content is 'clickbait' but theirs somehow isn't."
The Reductress said that Facebook sent them two examples of their content which were considered clickbait and they could not believe Facebook's decision. The content is entitled "Wow! This Ethical Brand Only Sells One T-Shirt But They Worked Really Hard on IT and "Wow! Megan Markle Just Broke Royal Protocol."
The Reductress has already filed an appeal and is now awaiting the results. The appeals were made because there is no other avenue whereby sites like Reductress can challenge Facebook's decision. According to Pappalardo, Facebook only gives an option to check a box to "challenge the decision."
Satirical websites have faced growing challenges in recent months. Snopes was under fire for "fact-checking" satirical websites, Facebook was caught "fact-checking" jokes from a comedian and, The Babylon Bee criticized Snopes for labeling Satire as fake news. Snopes was a once fact-checker for Facebook.