Facebook has once more found itself at the helm of controversy regarding the censorship of accurate information concerning COVID-19. This is not the maiden voyage of the social media giant into the tempestuous waters of information control; earlier this year, Meta CEO Mark Zuckerberg conceded to having stifled truthful content about the pandemic at the behest of establishment voices.
His admission followed on the heels of both the US government and the World Health Organization declaring the curtain call on the COVID-19 public health emergency. This prompted Meta to retrench its medical "misinformation" policy, albeit the platform seemingly persists in its endeavor to silence certain narratives.
As reported by Public, the latest instance of censorship came to light when Facebook initiated a fact-check, labeled, and curtailed the visibility of an article titled "Covid Vaccine mRNA In Breast Milk Shows CDC Lied About Safety." The scrutiny led by Facebook was not aimed at debunking the veracity of the article but instead was targeted at what it deemed as "missing context."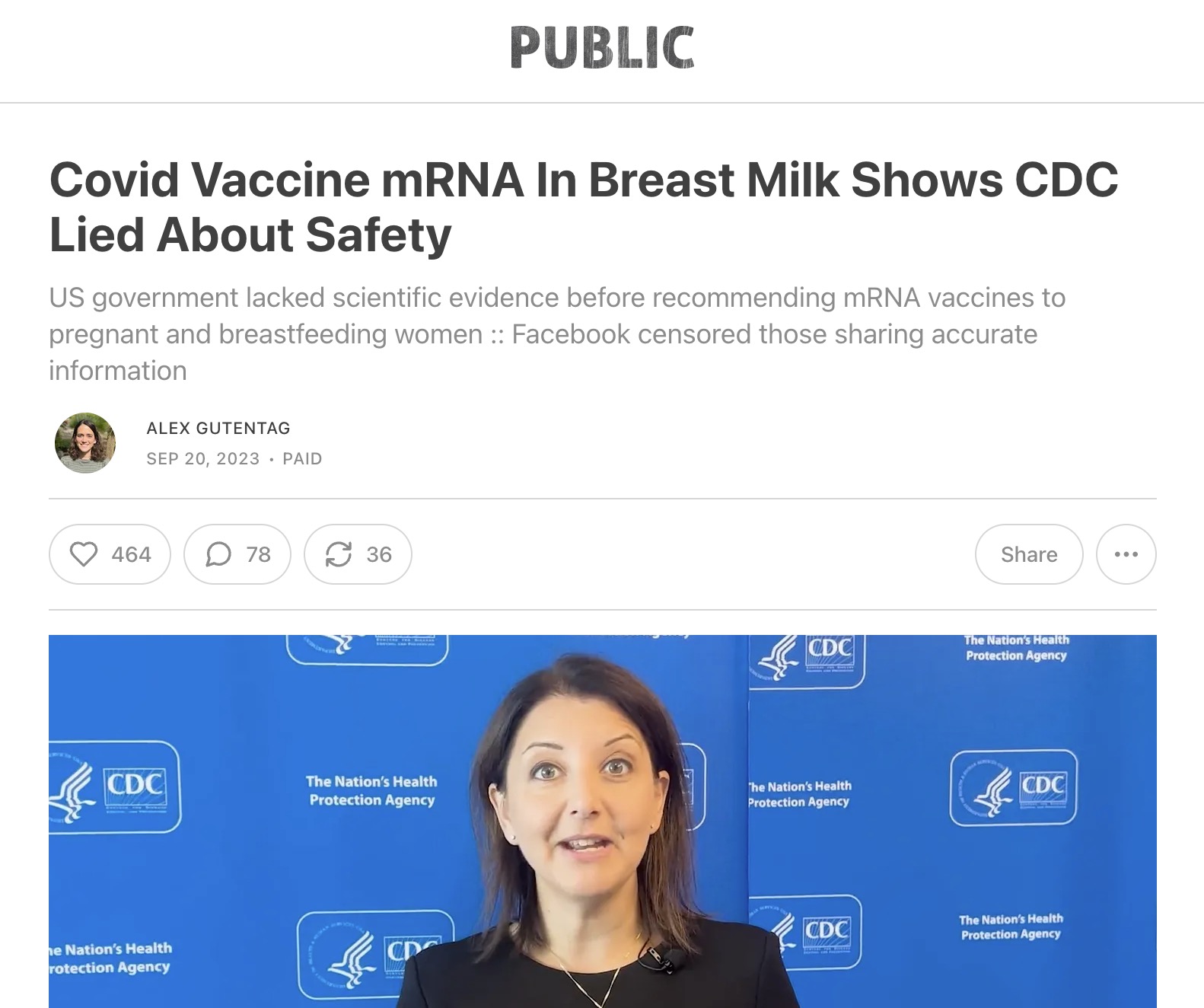 The article, based on a recent Lancet study, brought to the public's attention evidence of trace amounts of vaccine mRNA in breast milk, a finding that contradicts previous assurances by the CDC.
Despite the fact that these women were side-stepped in the original vaccine trials, they were given the green light for vaccination, based on the CDC's now-questionable advice.
Facebook's audit extrapolated the "context" that pregnant women ought to proceed with vaccination, thereby sidelining the primary discourse of the article which was to shed light on the misleading information dispersed by the CDC.
The methodology employed by Facebook in this instance extends beyond a mere examination of facts. By reducing the spread of the article, the platform effectively stifles a critical examination of the claims made by government health authorities, thereby undermining the public's right to be informed and to engage in crucial discourse.
Facebook's ongoing dalliance with censorship, especially of critical health-related information, raises significant questions about the role of social media platforms in the contemporary information ecosystem. The unfurling narrative underscores the necessity for a transparent, decentralized, and accountable framework for information dissemination, one that is immune to undue influence and serves the collective endeavor for truth.