USA Today, one of Facebook's third-party fact-checking partners, is using college interns to create fact-checks that sometimes result in posts being suppressed and hidden behind a "False Information" notice.
In one of these fact-checks, Camille Caldera, a summer intern at USA Today, fact-checked a viral photo of Jen Psaki, who was recently named as Democratic presidential nominee Joe Biden's press secretary.
The viral photo shows Psaki wearing a hammer and sickle hat while posing with officials from Russia. The fact-check admits "the image is real" but somehow still gives it a final rating of "missing context."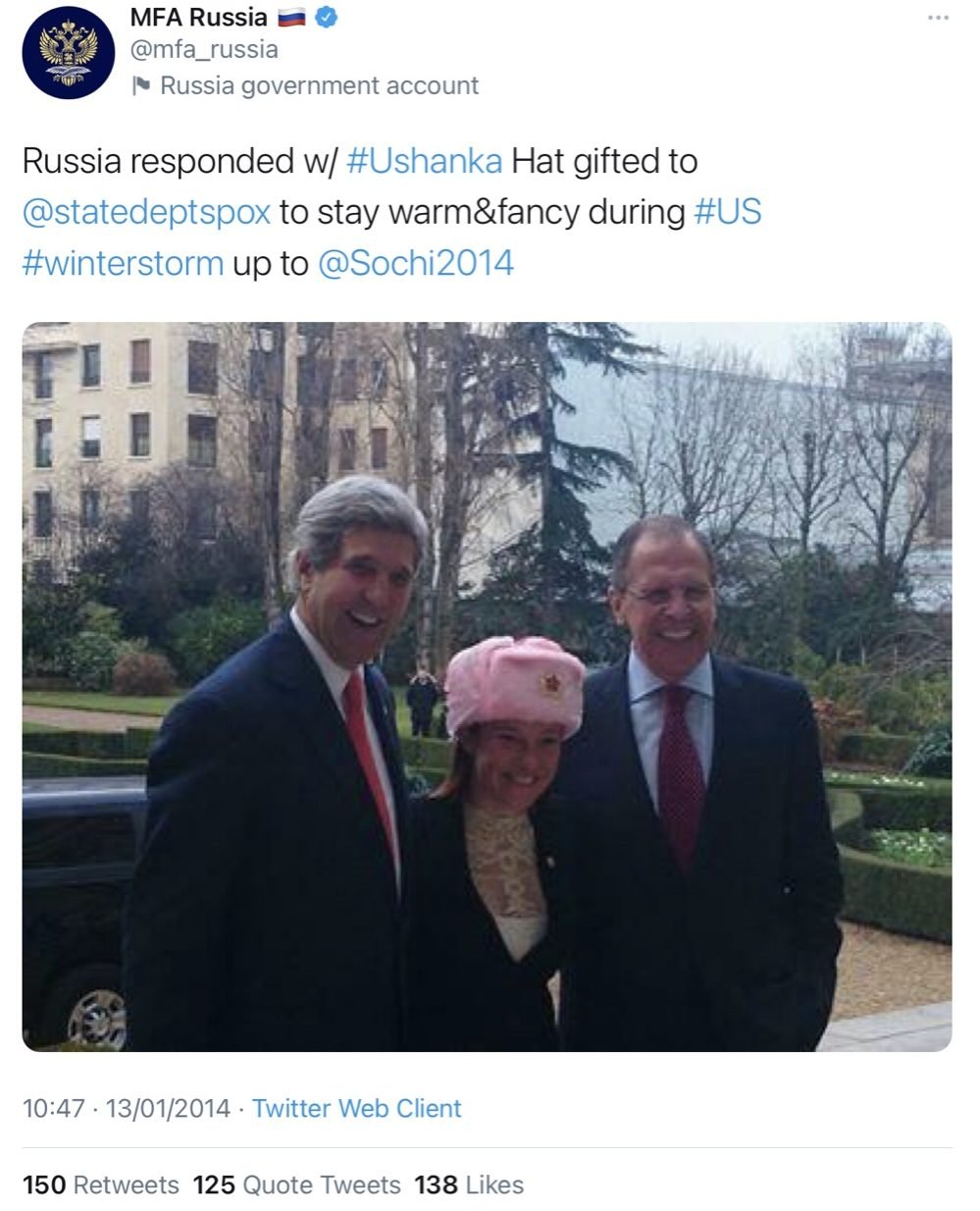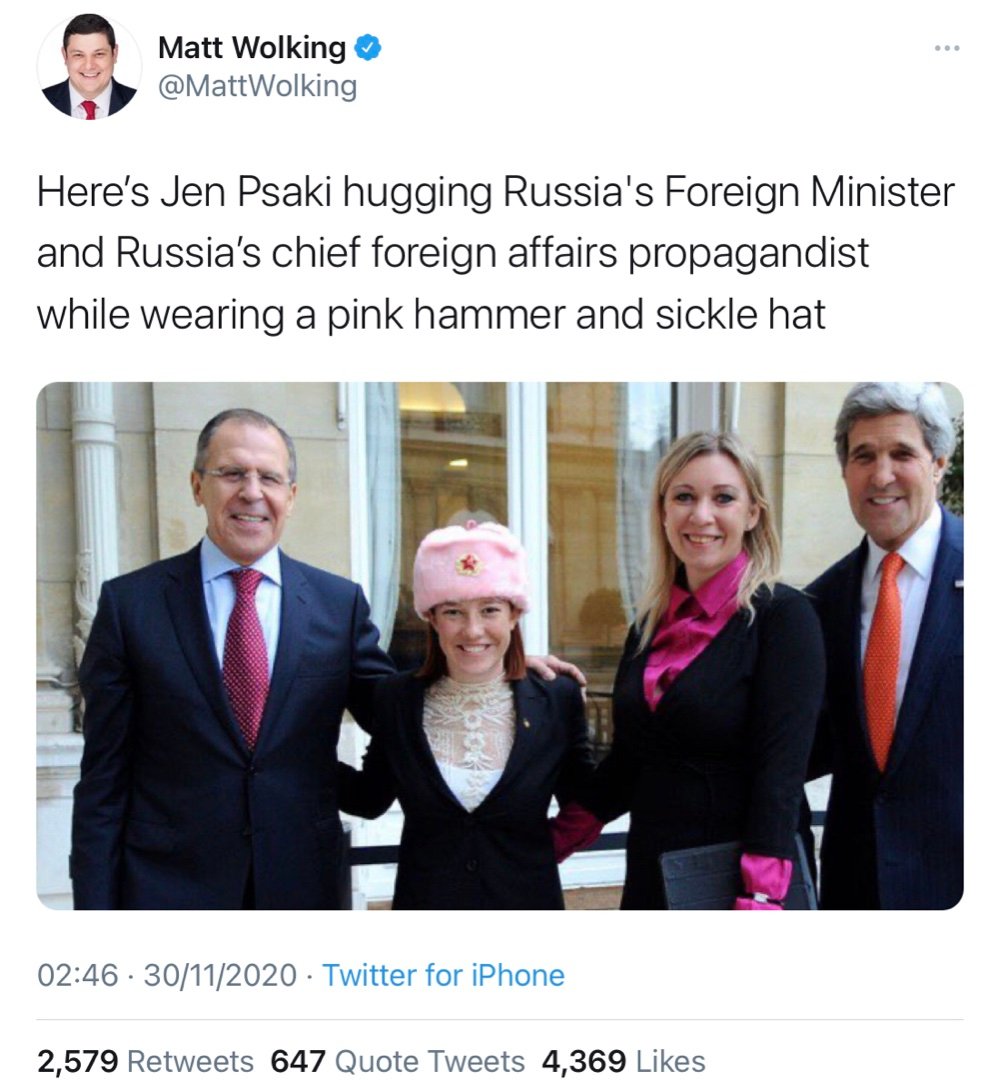 In another incident, media watchdog NewsBusters disputed a USA Today fact-check from college student and intern Devon Link.
The fact-check claimed that the "Democratic Party did not found the KKK, did not start the Civil War." NewsBusters argued that the fact-check, which admits that "factions of the Democratic Party did majorly contribute to the Civil War's start and the KKK's founding," is made up of "'yes, but…' concessions" and "essentially conceded that the Confederacy was run by Democrats, made up by Democrats, as was the KKK."
When NewsBusters challenged the fact-check, its Facebook post was flagged and hidden behind a "False Information" notice.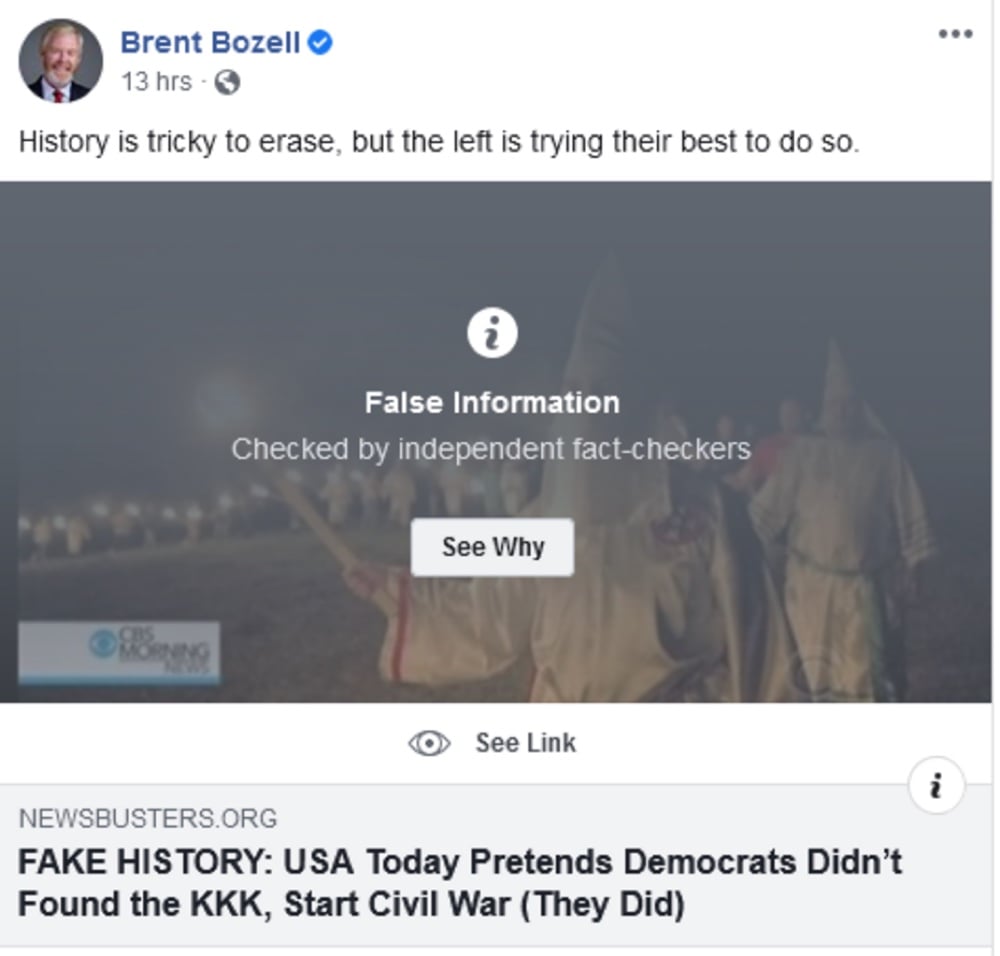 USA Today later admitted this was an error and removed the fact-check and False Information notice from the NewsBusters Facebook page.
While the fact-check was removed, it likely had a significant impact on the overall reach of the NewsBusters post. The first few hours after posting are usually the peak period for social media post and these fact-check ratings slash the viewership of posts by 95% on Facebook.
Related: ? Sly "fact-checking" tactics that lead to social media censorship
This isn't the first time USA Today has faced scrutiny over its fact-checking.
Earlier this year, Columbia Journalism Review reported that the Bill and Melinda Gates Foundation provides over $250 million dollars in funding to news outlets and fact-checking groups that regularly give favorable coverage to investor and philanthropist Bill Gates and the Gates Foundation.
Media company Gannett, which owns USA Today, has previously received a $499,651 charitable grant from the Gates Foundation. USA Today has published multiple fact-checks defending Gates and his foundation from allegations about the coronavirus and COVID-19 vaccines.