A man in South Wales was shut down by Facebook for appreciating a butcher's faggots and posting a review of it on the platform.
"If you're not buying Thomas's Of Morriston the butchers on Morriston Cross' faggots on a Tuesday are you even a monkey?" wrote Paul Lynch, a 55-year-old resident of the Morriston area of Swansea, South Wales.
While the comment posted by Lynch was merely a compliment that was intended to encourage the community residents to visit the butchers, Facebook misinterpreted the comment as a rather offensive one and banned his account stating that his post went against the community standards on so-called "hate speech".
It is worth noting that the residents of the Morriston community are commonly known as "Morriston monkeys", which is what Lynch simply referred to them as. The name is derived from the large number of monkey puzzle trees that once existed in that area.
Faggots is a traditional British dish and has long been popular in the Midlands of England as well as the Mid and South Wales.
On the subject of his banned Facebook post, Morriston said that the faggots were very popular among the community's residents. "The faggots he sells are famous to many Morriston residents – especially older residents. He makes them every Tuesday and if you go early enough they are still hot and absolutely delicious," said the meat lover.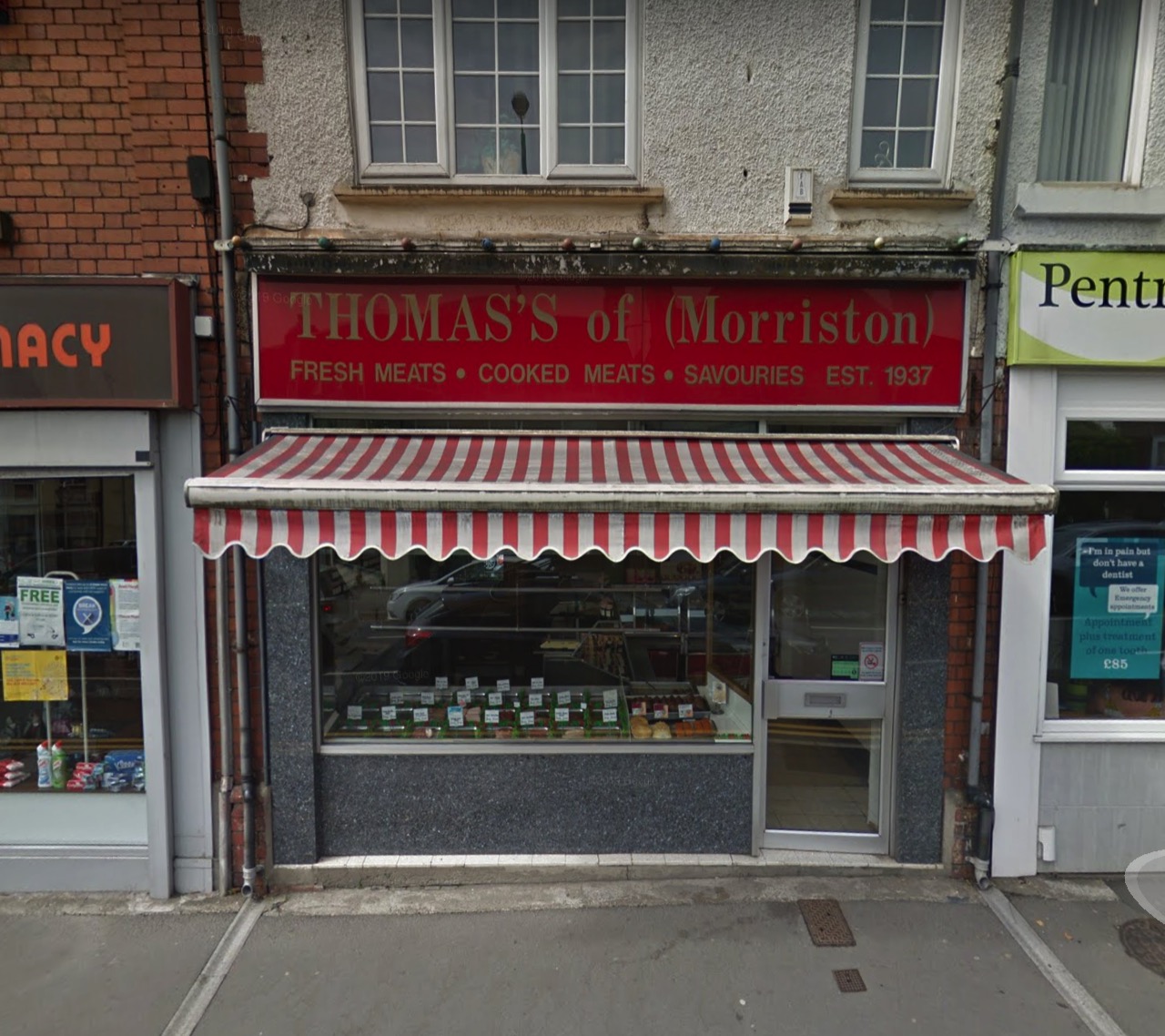 Lynch stated that he was initially under the impression that a Facebook bot might have banned his account as he used the controversial word "faggot." But then, even after appealing for a review, the account suspension was held, stating that he was guilty of hate speech, causing great bewilderment to the 55-year-old.
"Clearly, therefore, it's not the words that cause abuse, it is the context they are used in. With that in mind, I think Facebook telling me I'm guilty of hate speech is highly offensive and morally wrong."
"This is absolutely barmy. I recently posted here about Thomas's the butchers on Morriston Cross' famous f@ggots, but it got flagged up as hate speech," Lynch wrote on Facebook. "I asked Facebook to review the decision as I guess it was an algorithm which flagged it up but, even so, Facebook has since confirmed it as hate speech. Bonkers!"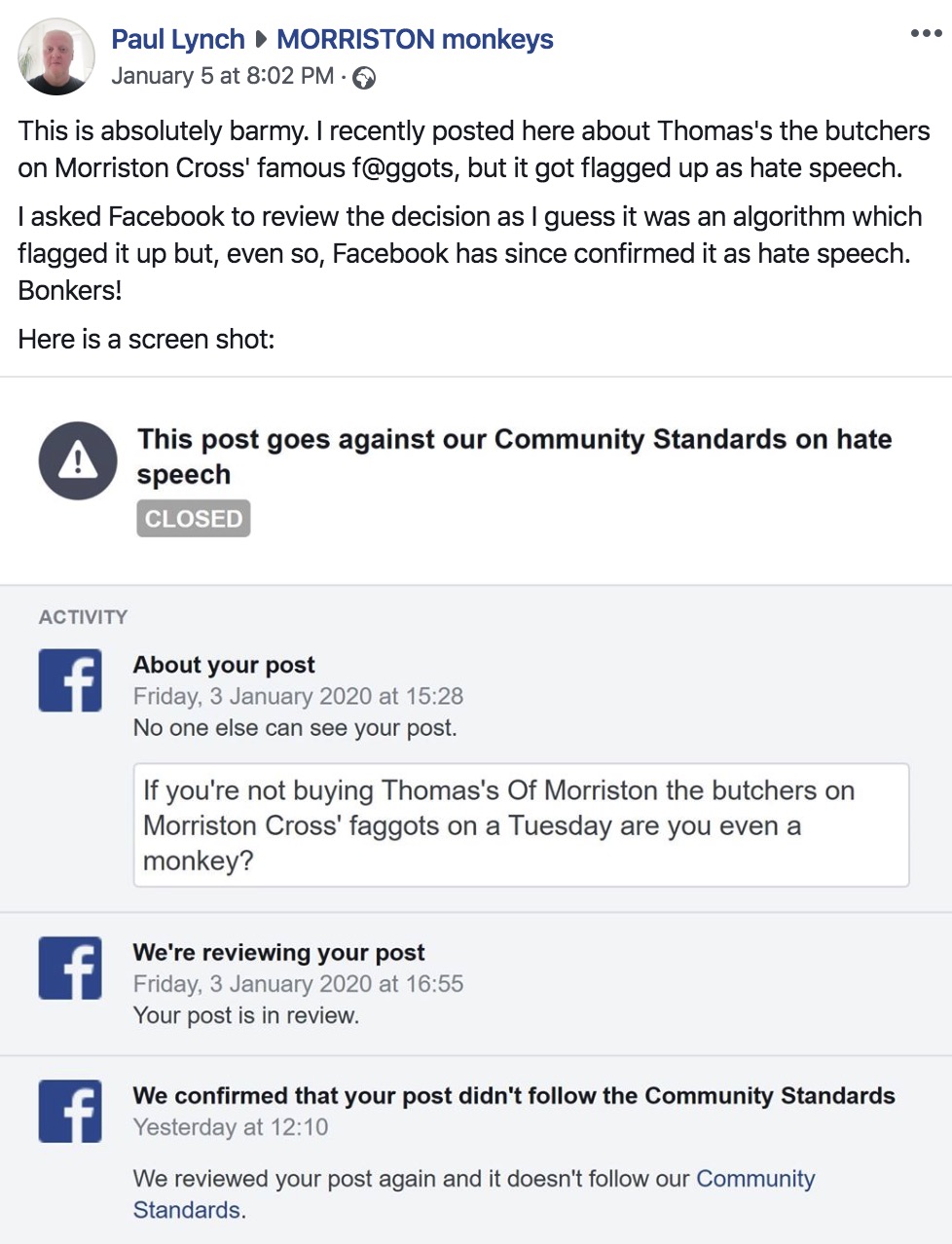 Eventually, Facebook ended up withdrawing the suspension and restored Lynch's account. Commenting on the issue, a Facebook spokesperson said: "This post was removed in error. As soon as we realized our mistake, we restored the post."
In a somewhat similar incident, last year, Google told the owner of an award-winning UK cafe called "Fanny's Rest Stop" that she was promoting "inappropriate and offensive content" after she was trying to advertise her business by promoting a meal of faggots and peas on the platform.