Despite the criticism it's now getting even from some observers with no links to the conservative side of politics, the social media companies' censorship rules rooted in the nebulous notion of something called ? "coordinated inauthentic behavior" are being fully implemented, and this is taking place very close to the next US presidential election.
At the heart of the criticism against blocking and removal of content on those grounds is that what's all of a sudden interpreted as unacceptable "coordinated inauthentic behavior" is just plain old (offline) campaigning, using the usual techniques to spread and at times automate getting the message out – including things like scripts to carry out various forms of campaign outreach such as phone banking, texting, and canvassing.
But once this "behavior" manifests in the digital world, and in particular on the "wrong" side of a social network's preferred politics, tech giants like to err on the side of censorship.
This report by the fact-checking site Snopes says that between September 18 and 20, Facebook decided to remove several pro-Trump fan groups with a total of more than 1.6 million members – Trump Train 2020, Red Wave; Candace Owens; and Ivanka Trump (Official).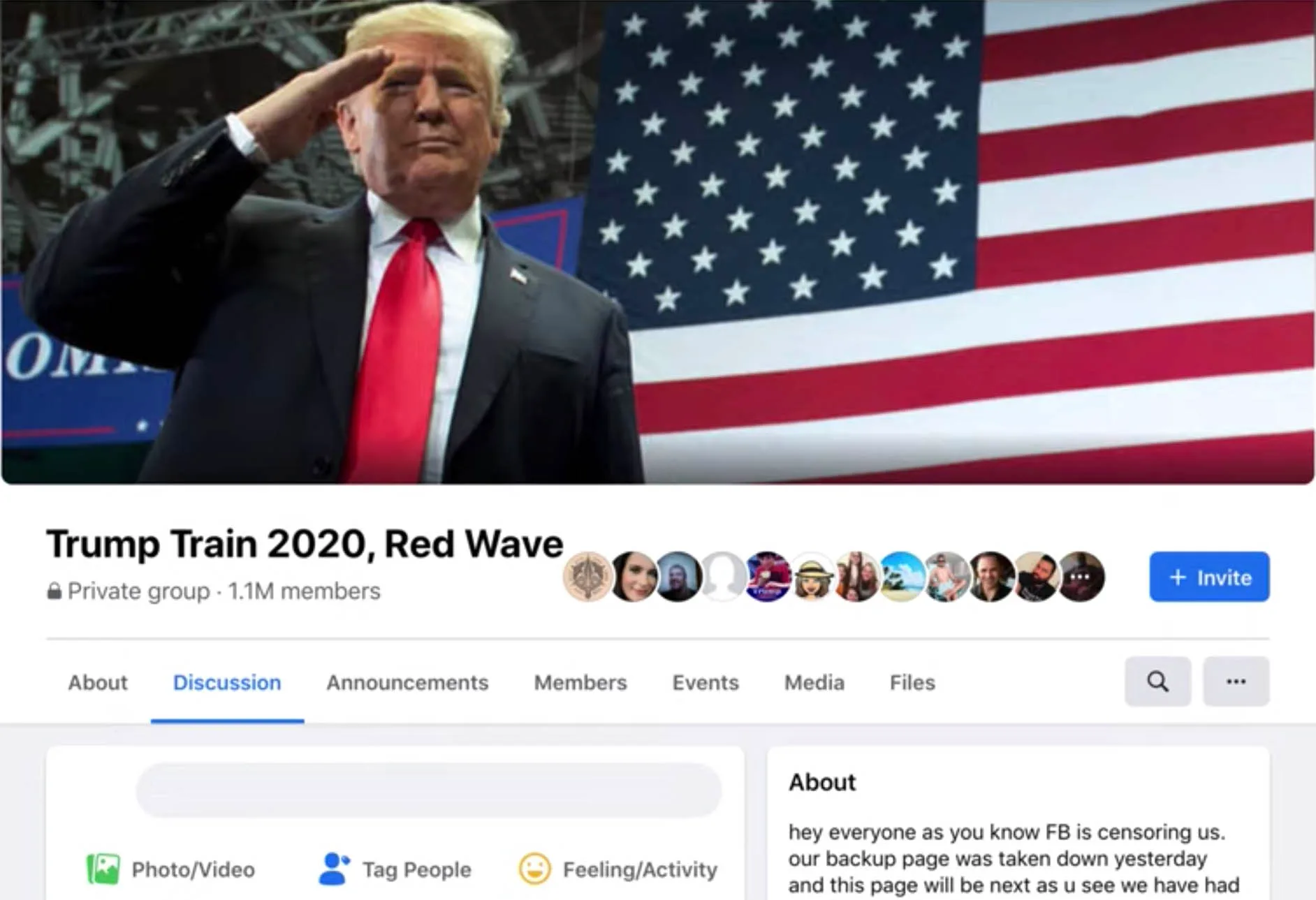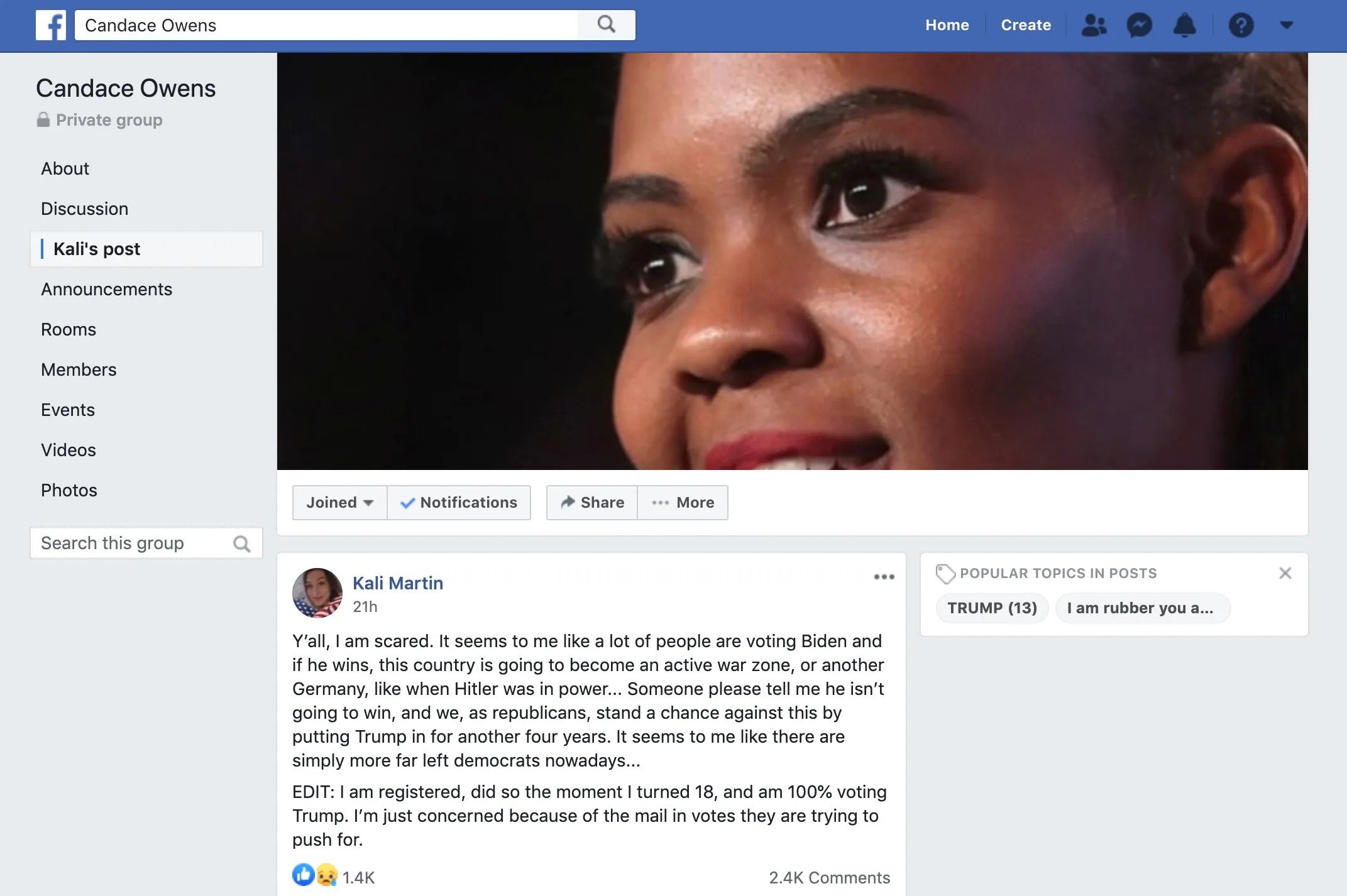 "On Sept. 17, before the group was removed, an admin for the group named Adam Sanchez posted a screenshot of a notice he received from Facebook. He wrote that it's "not looking good for the group" and that "commies want complete domination of us," the report states.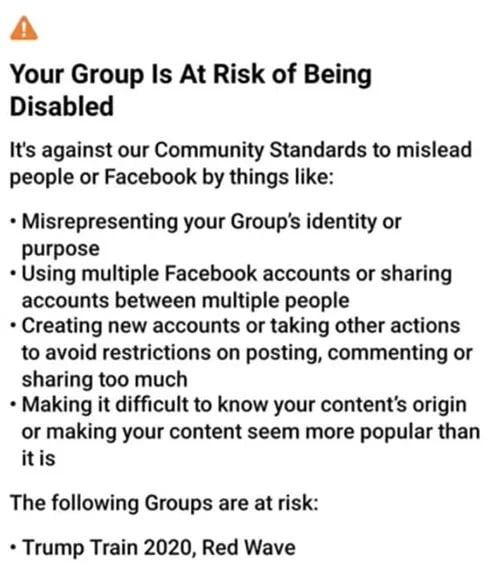 The reason remains unknown as of this time, because Facebook is not offering any explanation – but the fact-checker now speculates that it might be the same as had been given when similar groups got censored on Facebook recently – and that's "coordinated inauthentic behavior."
Despite being a "fact-checker" and therefore ostensibly focusing heavily on its own brand promise of promoting facts – Snopes steps into even more speculation, attempting to discredit the "authenticity" of the growth of groups like Trump Train 2020, Red Wave with some very ambiguous language (like saying they were gaining a following that was "somewhat large" – in a manner that was "relatively quick" – and adding that an unofficial group's monthly growth of 366k+ members was "not the norm" – while never explaining what the "facts" around accepted Facebook growth "norms" actually are.)
Long story short – the accusations around these groups seem more like conjecture rather than decision based on hard facts proving any "coordinated inauthentic behavior." Not least because the term is so loose and applied so inconsistently that it really cannot be "proved" – it can only be asserted, and then acted upon, seemingly without any accountability.