Facebook blocked #SaveTheChildren, a hashtag used by internet users to increase awareness of crimes against children. It is not clear why Facebook banned the hashtag.
Since yesterday, if you click on the hashtag, you get an error message instead of getting a list of other posts using the same hashtag. However, you can still include the hashtag in your post.
Apparently, according to the Big Tech giant, the hashtag goes against community standards. On clicking on #SaveThe Children, you will get the following error message: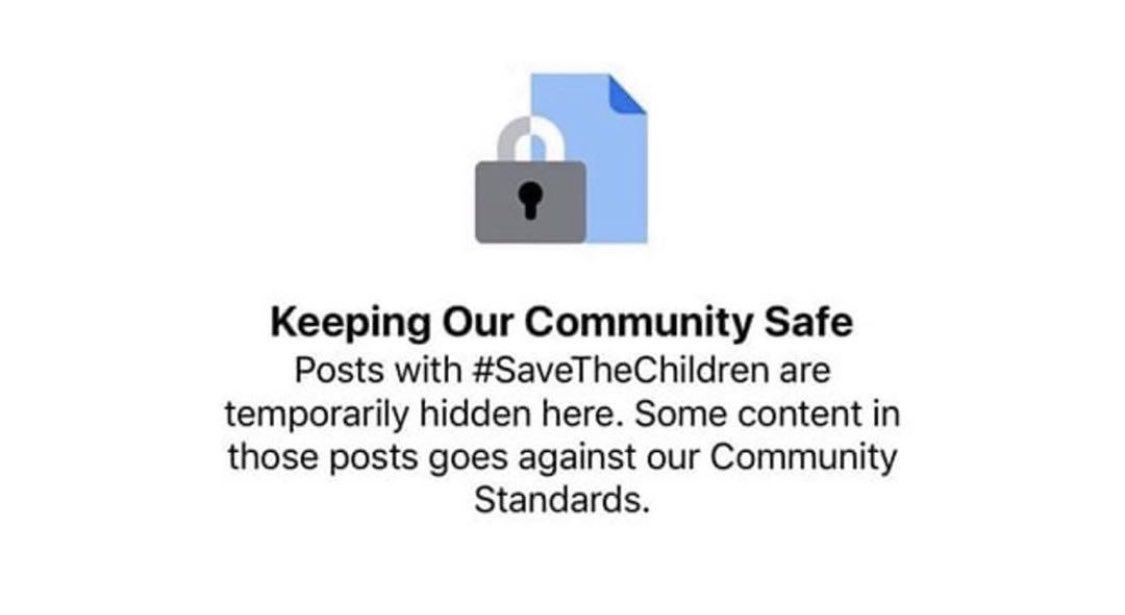 "Posts with #SaveTheChildren are temporarily hidden here. Some content in those posts goes against our community standards."
The hashtag has been very popular of late. Many Facebook users have been using it to spread the news of child sex trafficking, online child abuse, and other crimes against children in order to raise awareness of the growing problem. The charity called Save The Children is a global organization committed to protecting children.
Users took to Twitter to express their disdain for Facebook for banning the hashtag. Adrian Norman, a Project 21 member and freelance political commentator, featured in major publications such as The Federalist and the New York Times, wrote: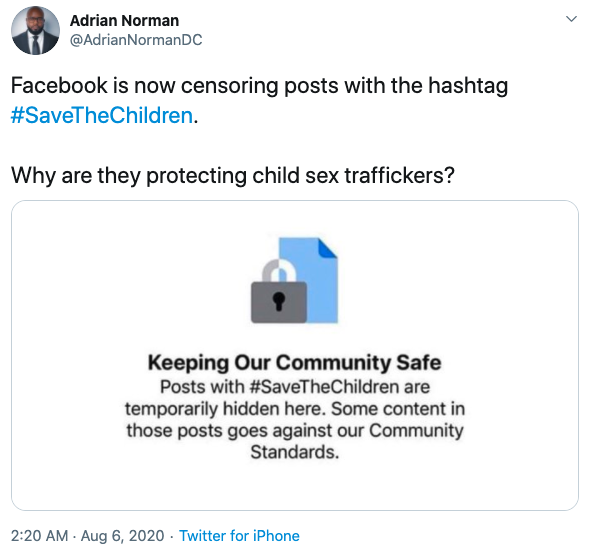 "Facebook is now censoring posts with the hashtag #SaveTheChildren.
"Why are they protecting child sex traffickers?"
Facebook is yet to provide an official statement explaining why the hashtag was banned.