On Thursday, Facebook apologized to Rep. Marie Newman after deleting a video of her putting up a transgender flag outside of her office. Facebook had removed the post for "hate speech."
The censorship of the post induced a response from Facebook's head of communications, Andy Stone.
"Congresswoman, this plainly should not have happened. We've restored this content and you have our sincere apologies," Stone tweeted.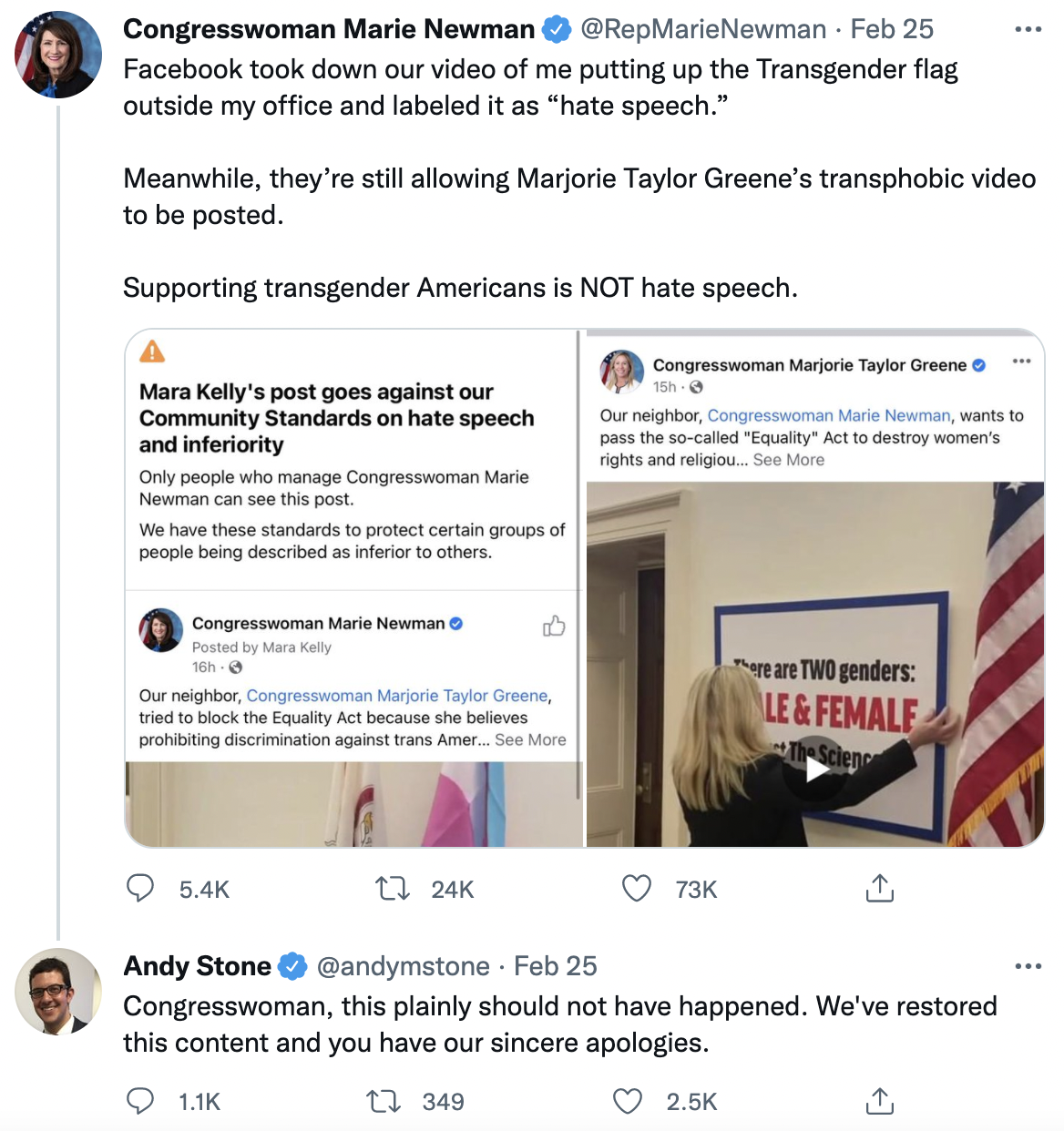 Newman announced that the post was restored less than four hours after she contacted Facebook for an explanation of the removal.
"Facebook said it was 'removed in error' and that they are still reviewing the case," she tweeted.
"More than three hours after we first reached out to Facebook asking for an explanation on why they took down our video, they have now reposted it on our page," Newman added.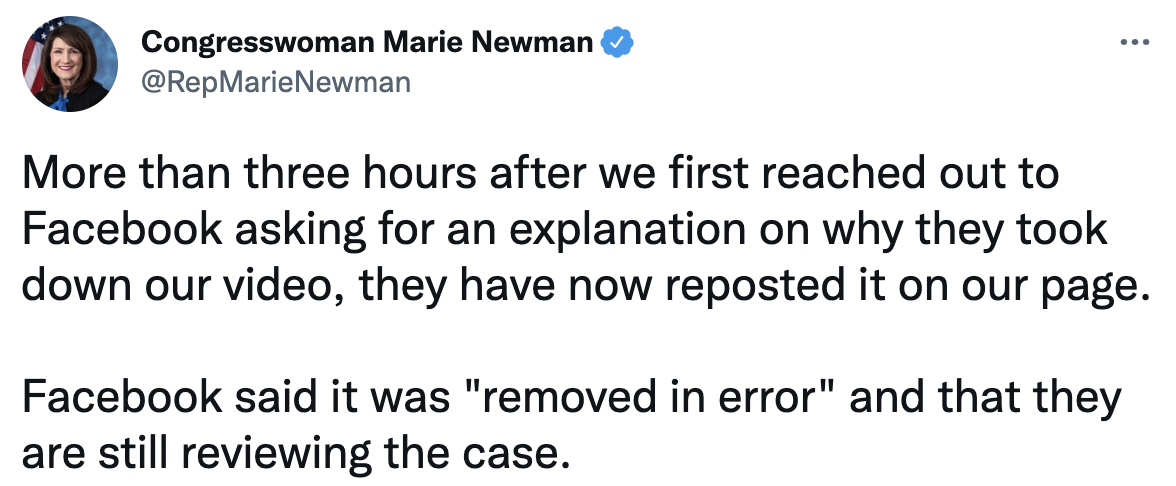 Facebook declined to comment further on the situation beyond Stone's tweet.