Celebrity surgeon Dr. Mehmet Oz, who plans to run for Senate in Pennsylvania on the Republican ticket, has accused Facebook of trying to silence him. Dr. Oz claims Facebook put restrictions on his ad account.
"Facebook, also recently known as @Meta put restrictions on my ad account … it has been over 24 hours, and they are still silent and won't explain why they are doing this," Oz said in a Twitter post. "Big Tech and the media will not silence me," he added.
It is not clear why Facebook has restricted Dr. Oz's ad account.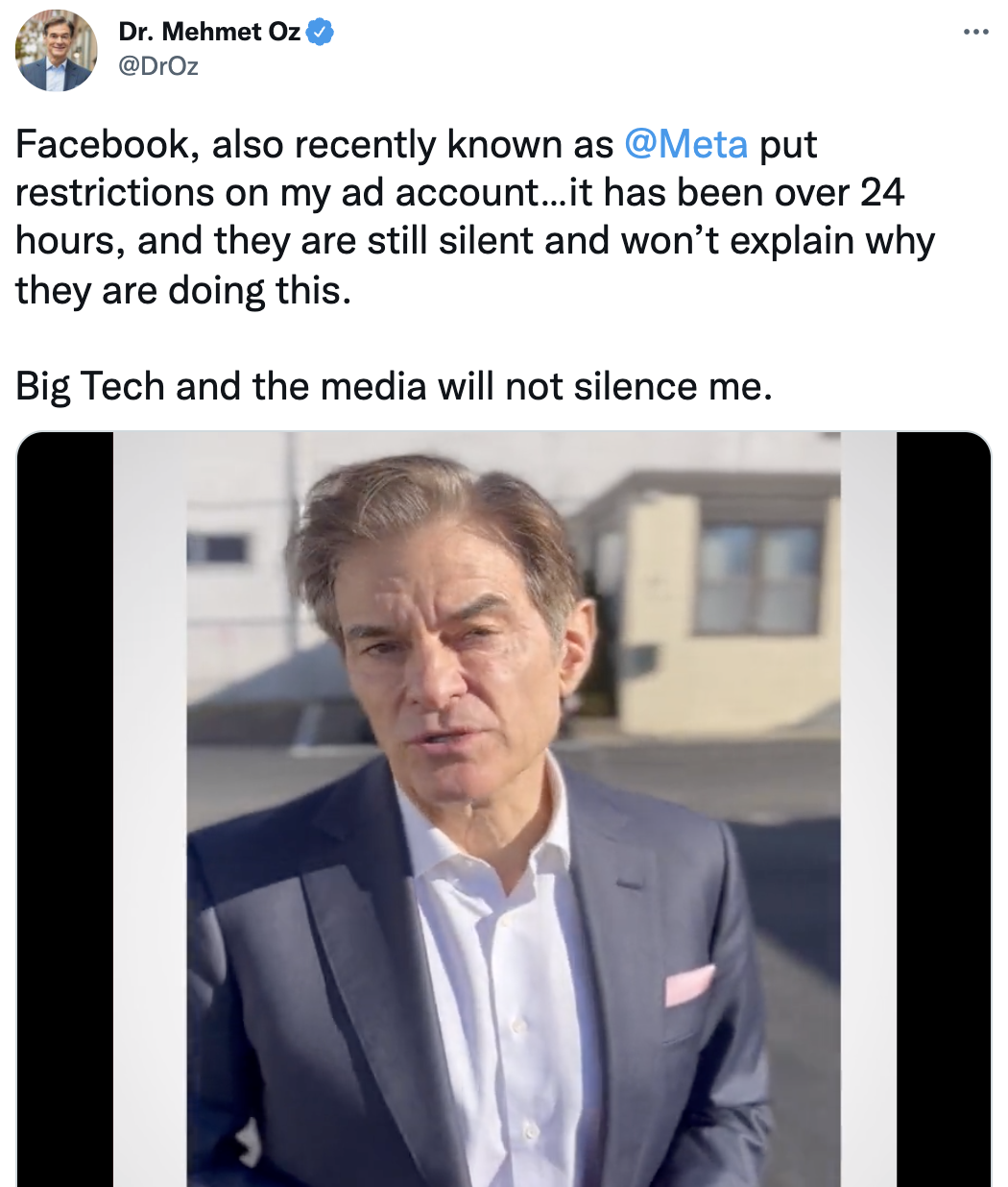 Last month, Oz announced that he would be running for Senate as a Republican Party candidate in the state of Pennsylvania.
"I'm running for U.S. Senate in Pennsylvania because America needs a Conservative Republican to cure what's wrong with Washington. I'm a world-class surgeon, fighter and health care advocate stepping forward to cure our country's ills. Watch my announcement video now!" Oz said in a promotion video on Nov. 30.
Dr. Oz rose to fame through his syndicated talk show called "Dr. Oz." On Monday he announced that the show will be replaced by a cooking show featuring his daughter.
Sony said that the last episode of Dr. Oz's show will air on January 14.
TV stations in Philadelphia, Cleveland, and New York had already removed Dr. Oz's show because the Federal Communications Commission "equal time" rules would allow rival candidates to seek equal air time.