Facebook could soon be following the changes that were recently made to Instagram and adding a new feature that allows users to shadow ban comments on the main platform. The company is currently actively looking at a way to approach it.
Shadow banning is when a person's comments are hidden and removed from the conversation but they don't know that their comments have been hidden.
On Instagram, the feature, named "Restrict", was introduced in early October of this year and now new reports suggest the feature will be coming to Facebook.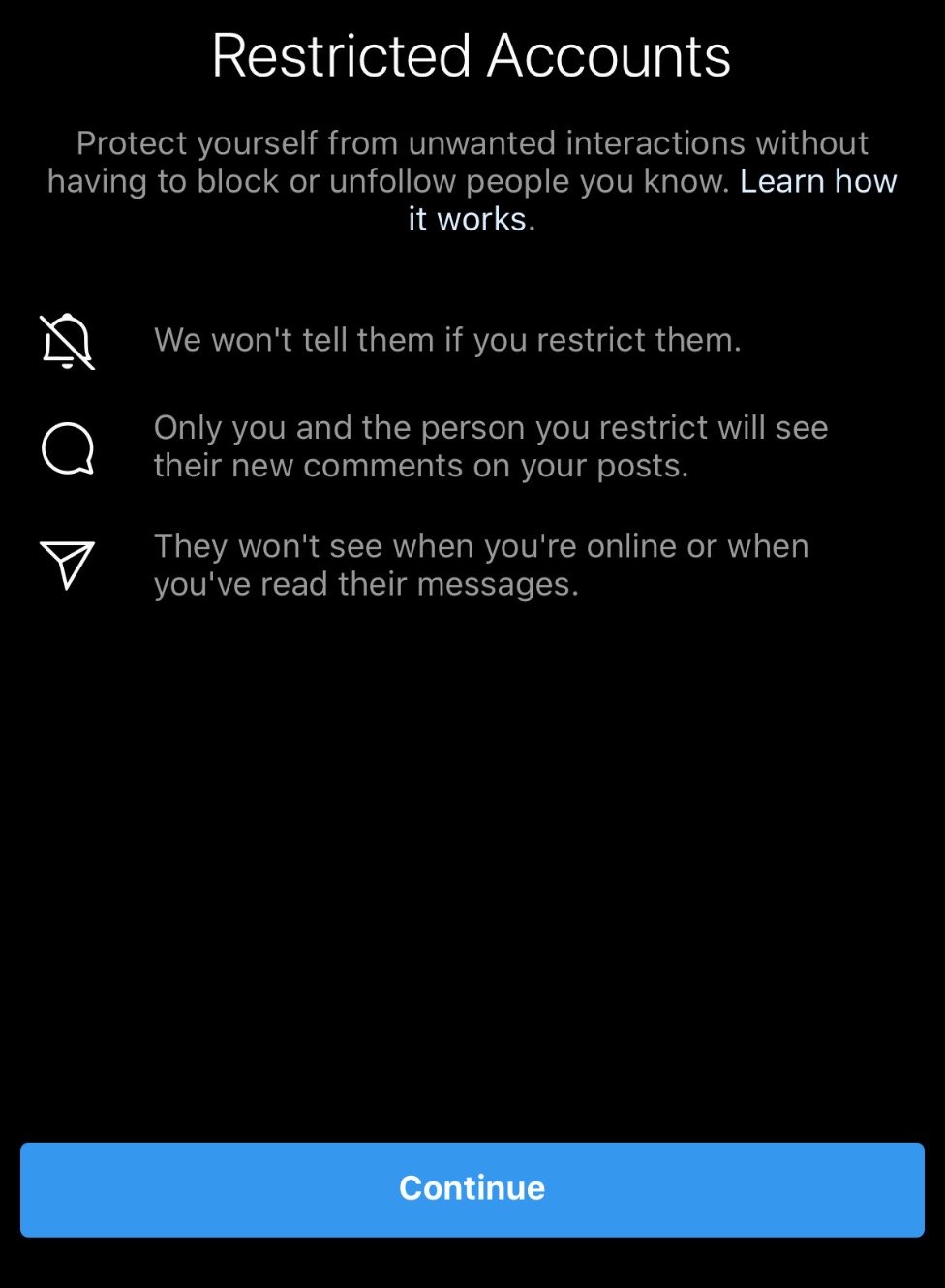 Facebook says that the feature is to help avoid "unwanted interactions".
Facebook bills this feature as an "anti-bullying" tool – but more discrete than the previous options; which, according to the company, may come handy for those users who do not wish to report negative comments or followers due to "fear of retaliation".
The UK Sun newspaper asked Facebook's Namrata Bostrom about the shadow banning feature coming to Facebook.
"We want to learn and see how users behave, how people are using it, how effective it is," said Namrata, who is a product manager with Facebook.
"And we look at how we could apply that to Facebook.
"There's no decision yet, but we're sure we'll share [the decision]." She added: "Absolutely anything we learn, we can apply back to Facebook."
Currently, on Instagram, there are several ways to shadow ban a user. Users can do so by swiping left on a comment and choosing "Restrict" instead of "Report Comment". Users can also opt to Restrict someone directly on their profile page or from Instagram's privacy tab.
In the United States, it's recently been ruled that politicians blocking citizens on social media is unconstitutional. It's not known yet what it would mean when a user is banned but don't know they're banned. In such cases, it's much harder for a user to know that they've been censored.